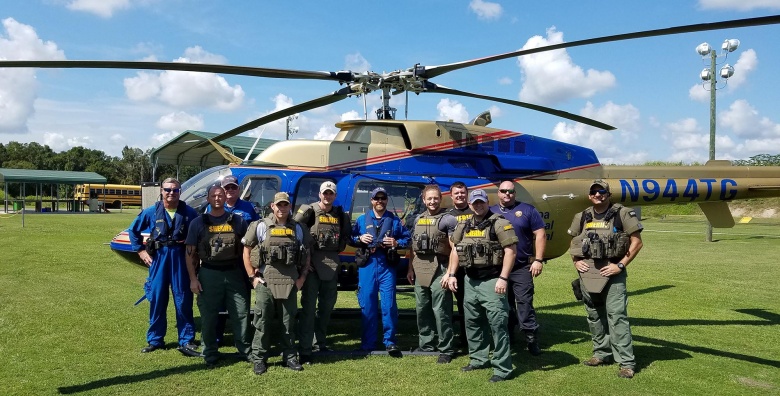 Bartow, Florida – On Monday, Sept. 26, at the Burnham-McCall Training Center, eight Polk County Fire Rescue tactical medics partnered to the Polk County Sheriff's Office Special Weapons and Tactics team completed training with three Tampa General Hospital Aeromed 4 crewmembers.
During this training, Polk Fire and Aeromed 4's crews conducted:
· Patient assessment in the tactical environment
· Treatment of injures in the tactical environment
· Evacuation
· Helicopter operations
Polk Fire SWAT medics train approximately eight hours a month. Their skills are of the utmost importance and continuous training keeps members' medical abilities sharp.
Polk County Fire Rescue tactical medical program began in June 1995 and has nine paramedics, one tactical HAZMAT emergency medical technician and two doctors assigned to the team. The medics respond with the Sheriff's SWAT team. These include high-risk warrants, hostage situations, barricaded subjects, training exercises and large-scale events.
The Polk Fire employees who completed the training exercise with Aeromed 4 are:
· Lt. Jason Villeneuve
· Lt. Blaise Dillman
· Engineer Nate Holyfield
· Lt. Anthony Sardegna
· Emergency Medical Technician Rob Brown
· Battalion Medical Chief Yevgeniy Gorokhov
· Engineer Carl "Bubba" Gilileo
· Medical Training Officer Ramon Gonzalez