FLIGHT FOR THE CURE HIGHLIGHTS BREAST CANCER MONTH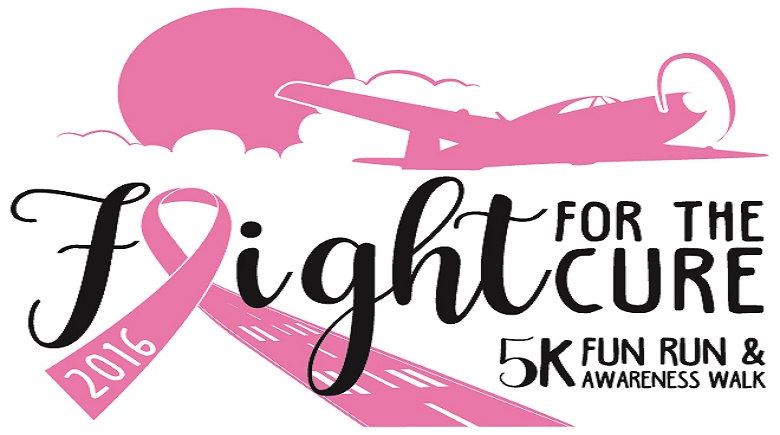 Lake Wales, FL – The public is invited to Flight for the Cure, a breast cancer awareness walk and 5K Fun Run, on Saturday, Oct. 15, at Lake Wales Municipal Airport, 440 S. Airport Road in Lake Wales.
Presented by Lake Wales Medical Center, Flight for the Cure is free and designed to honor those who have fought breast cancer, and to raise awareness about the importance of screening mammograms. The event includes fun for the whole family, with demonstrations by the Lake Wales Police K-9 Unit and the Lake Wales Fire Department, fly-overs, face painting, Candy Corn-Hole, Bra Pong, and much more. Those who wish may participate in the bra decorating contest; decorate your bra at home and wear it to the event.
Check-in opens at 7:30 a.m., and the 5K Fun Run starts at 8:30. The course follows the airport taxiway and runway. The Awareness Walk, which can be any distance participants want to walk along the course, will begin immediately after the 5K starts. Removing the Barriers, a local not-for-profit that seeks to remove barriers for the disabled to participate in events, will be on-hand with a golf cart that can accommodate wheelchairs. Participants in wheelchairs can use the golf cart if they choose.
The event is free, but some of the games and activities will require a $1 ticket. There also will be a number of door prizes; each participant will receive one ticket for the door prize drawing; additional tickets will be sold for $1 each, or 6 for $5. All those funds, and any additional money donated on-site, will go to the Breast Cancer Research Foundation.
Those who register online by Oct. 3 are guaranteed an event T-shirt. For those who register after that date, T-shirts will be available on a first-come, first-served basis. To register, visit www.LakeWalesMedicalCenter.com, and click on Healthy Woman. Flight for the Cure is listed under Already a Member for Upcoming Events.