​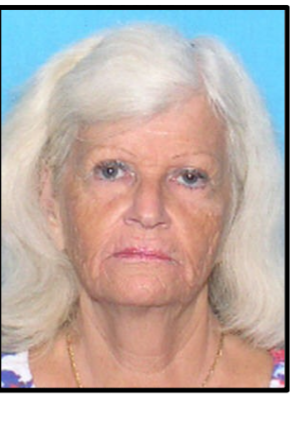 Auburbdale, Florida – Auburndale Police are asking for the publics help in finding Charlotte Ann Carty D.O.B. 07-13-1950 was last seen at her residence, on Lake Lena Boulevard in Auburndale on 08-29-2016 at approximately 6:30 p.m. Ms. Carty was last seen wearing black pants, a black shirt and pink shoes.
Ms. Carty should be driving a 2012 blue Ford Escape XLT with a Florida tag of G63 5ER.
Ms. Carty possibly has dementia and may not know where she is or be familiar with her surroundings. If you have seen or know the whereabouts of Ms. Carty please contact the local law enforcement agency or Auburndale Police Detective Ryan Astronskas at 863-585-8830 or 863-965-5555.