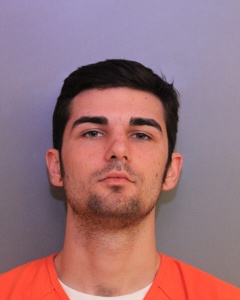 Mulberry, Florida – Lakeland man Dakota Overstreet 21, has been arrested in the February 13, 2016 death of John C. Pierce, 21. Overstreet was taken into custody by Polk County Sheriff's Office on August 13, 2016 and charged with DUI Manslaughter, Possession of Cannabis and Possession of Drug Paraphernalia. According to the arrest affidavit initial blood sample taken at Lakeland Regional Health Medical Center showed a Blood Alcohol Level of .115. Later a full blood sample (legal) was taken and showed  a .062 B.A.C. Additionally Xanax & THC were also found in Overstreets blood sample.
Polk County Sheriff's Office Traffic Homicide deputies were called to the scene of a fatal crash on February 13, 2016. At about 9:40 p.m. a 2002 green, Ford Sport Trac, driven by Dakota B. Overstreet, of Lakeland, was traveling southbound on State Road 37 south of Mulford Road in Mulberry.
For unknown reasons, Overstreet's Sport Trac left the west side of the road, jumped a curb and began to rotate counter clockwise. The Sport Trac flipped, struck two palm trees, cutting them in two.
Overstreet was found hanging upside down restrained by his seatbelt inside Sport Trac. He was extricated and taken to Lakeland Regional Health Medical Center, where he was listed in good condition.
John C. Piercem, a passenger,  in the Sport Trac was pronounced dead at the scene. Overstreet appeared to have been seat belted. The passenger did not appear to have been wearing a seat belt.
State Road 37 was reduced to one lane in each direction in the northbound side for approximately four hours.