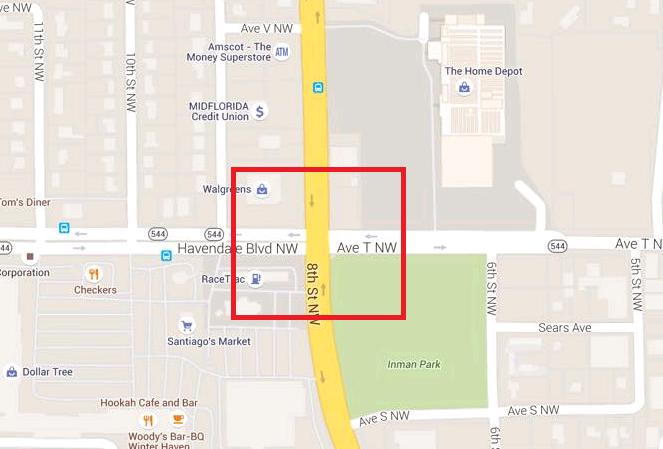 Winter Haven, Florida – On July 25, 2016 at about 3:12pm a vehicle crash was reported on Havendale Blvd NW in the area of US 17. Three vehicles were involved.
A 2003 Dodge driven by Michael Owens, of Winter Haven, was stopped for traffic in the eastbound inside lane of Havendale Blvd NW. At the same time a 2015 Dodge Ram driven by Daniel Clough, of Winter Haven, was also stopped for traffic behind the red Dodge. A 1999 Mercury Mini Van driven by James Edward Peacock, DOB: 11/16/1962 of Winter Haven,  was traveling eastbound in the inside lane of Havendale Blvd NW. Edwards vehicle failed to stop and impacted the rear end of the black Dodge. This impact caused the black Dodge to be pushed forward into the red Dodge. Polk County Fire Rescue responded to the scene and determined that the driver of the van had no pulse and transport the driver to the Winter Haven Hospital. Mr. Peacock of pronounced deceased at 3:54 pm  by Winter Haven Hospital ER Doctors. At this time it appears that Mr. Peacock suffered a heart attack behind the wheel which is a contributor to the crash. Final cause of death is pending autopsy. It is estimated that the Mercury Van was traveling the posted speed limit of 45 mph prior to impact.
This investigation is on going.