PCSO Detectives Arrest Kissimmee Man for Attempted Murder on LEO; Suspect Tried to Run Over Deputy, Deputy Fired Two Rounds at Vehicle (Nobody Injured)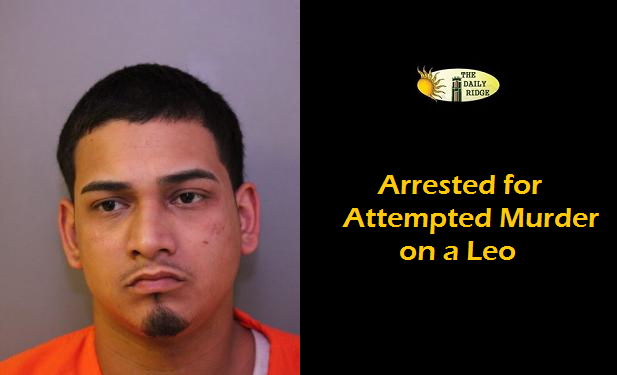 On Sunday, July 24, 2016, PCSO detectives arrested 24-year-old Christian Quintero of 508 Finley Avenue in Kissimmee and charged him with one count Attempted Murder of a LEO and eight other charges after the man attempted to run over a PCSO deputy sheriff. The deputy sheriff, in fear for his life, fired two rounds from his agency-issued firearm when the suspect tried to run him over – nobody was injured and the suspect was taken into custody.
Quintero remains in the Polk County Jail on the following bond amounts:
Attempted First Degree Murder of LEO – no bond;
DUI – $500 bond;
DWLSR Knowingly – $250 bond;
Fleeing to Elude – $1000 bond;
Resisting Arrest – $500 bond;
Possession Cocaine With Intent to Sell – $5000 bond;
Possession Alprazolam (Xanax) – $1000 bond;
Possession Marijuana – $500 bond;
Possession Drug Paraphernalia – $500 bond;
Quintero is a fugitive from justice from Connecticut with two active warrants there, and will also be held in the Polk County Jail for that state and those charges.
He was previously arrested on November 11, 2015 in Osceola County for Battery on a LEO, Possession of Cocaine, Possession of Marijuana, and Possession of Paraphernalia, and on July 17, 2016, in Orange County for Possession of Cocaine and Resisting Arrest.