LEON NAMED EMPLOYEE OF THE MONTH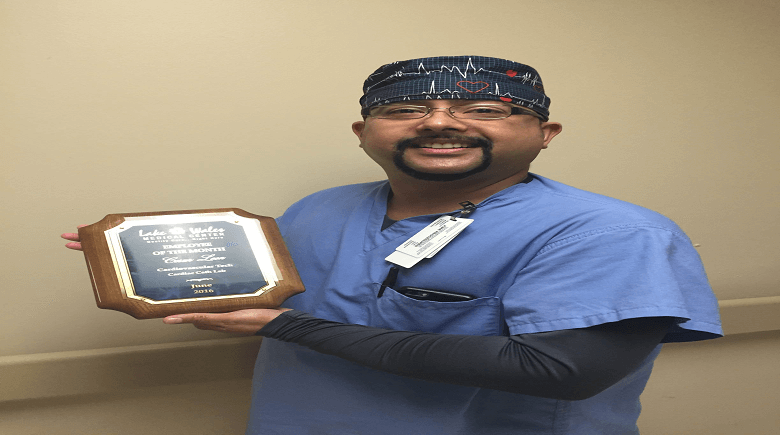 Lake Wales, FL – Cesar Leon from the Cardiac Cath Lab was named Employee of the Month for June at Lake Wales Medical Center. Leon, who has worked at the hospital since 2014, was recognized for his solid work ethic and for the excellent patient care he provides.
"He will do any part of a procedure that he is asked, without hesitation," his supervisor wrote in nominating him. "He treats patients like they are his own family. He explains the procedure to the patients, which makes them feel comfortable.  He goes the extra mile, not looking for recognition but because it's the right thing to do."
Cesar also is the department's Safety Coach, and takes the role seriously.
"As our safety coach, Cesar is instrumental in providing a daily safe environment," Cath Lab Manager Sal Lopez said. "He has a passion and is proud to be the safety coach. He always puts the team ahead of himself."