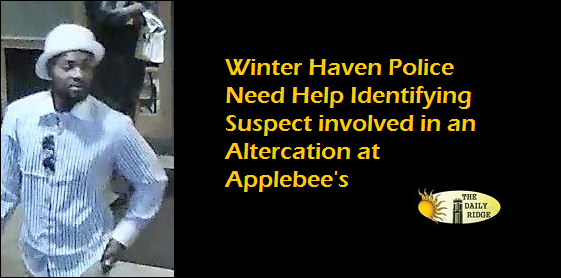 Winter Haven Police need help identifying a suspect involved in an altercation at Applebee's.
On June 22, 2016 at approximately 1:35 a.m. the below pictured male, 25-30 years old, had an altercation with another customer in Applebee's.
He was also with the black female and they drove away in a gold or bronze colored 90s model Camaro with T tops and Cragar SS rims.
At approximately 2:21a.m. he returns wearing different clothing and threatened another customer at the bar.
He eventually gets into a maroon Impala and drives away.
He fires two shots in the air as he is leaving.
Anyone with information on the identify of this suspect, please contact Detective Bret Hebson at 863-401-2256.