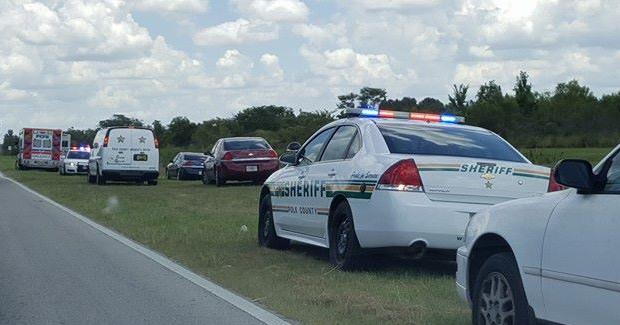 Lakeland, Florida – Polk County Sheriff's Office detectives are investigating the death of 52-year-old Wendy Norman of  Ruthven Dr., Lakeland. Ms. Norman's body was discovered today at approximately 1:15 p.m. near the intersection of Maine Avenue and Dawn Heights Drive, Lakeland near railroad tracks in the area. The cause of death is not clear at this time.
Ms. Norman was reported missing yesterday at approximately 7:15 p.m. by her mother, Ms. Margaret Norman. Ms. Norman reported that her daughter was last seen at around 3:00 p.m. Ms. Margaret Norman and a neighbor searched the area neighborhood and did not locate her. She then called the Sheriff's Office to report her daughter missing. Deputies searched inside and outside of the residence and searched and canvased the area neighborhoods looking for Ms. Norman and she was not located.
Detectives are investigating how Ms. Norman died and the circumstances surrounding her death. Ms. Norman is described as a white female, 52yo, 4'10", 130lbs, long red curly hair, brown eyes, last seen wearing blue jeans and an oversized white t shirt. If anyone saw Ms. Norman any time after 3:00 p.m. yesterday, Wednesday, June 22, they are asked to contact the Polk County Sheriff's Office at 863-298-6200.