Lake Silver in Winter Haven will host the Special Olympics Area 8 Stand Up Paddle Boarding Competition on July 9th. The competition will feature 15-20 Polk and Hillsborough County Special Olympic Florida athletes in a series of races on Lake Silver at MLK Park.
The popularity of the modern sport of Stand Up Paddle Surfing or Paddle Boarding as it is commonly referred to; is said to have originated in the Hawaiian Islands.
Back in the 1920s to the 1950s ; the Beach Boys of Waikiki, a renowned group of Hawaiian watermen who worked on the beaches of Waikiki, would stand on their long boards and paddle out with outrigger paddles when the waves died down so they could take pictures of the tourists that were learning to surf.
Stand Up Paddle boarding is believed to be one of the most popular outdoor activities among first-time participants. So come out and cheer for the athletes as they have fun and compete.
MLK Park is located at 199 Lake Silver Dr. in Winter Haven
For more information contact Special Olympics Florida at (352)243-9536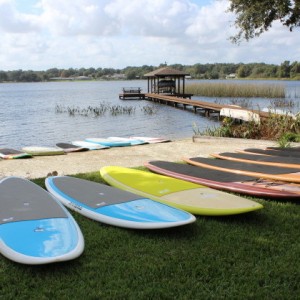 picture by Paddleboards of Winter Haven 863-845-5307