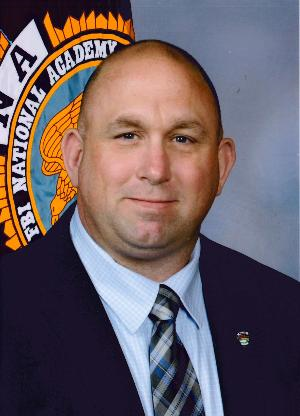 Winter Haven Police Chief Charlie Bird is proud to announce the recent graduation of Captain David Castle from the 264th Session of the FBI National Academy Program at Quantico, Virginia. Captain Castle was one of 213 law enforcement officers from 47 states, 21 countries, four military organizations and eight federal civil organizations in this class of graduates who enjoyed the ceremony on June 10, 2016.
Internationally known for its academic excellence, the National Academy Program offers ten weeks of advanced communication, leadership and fitness training for selected officers having proven records of professionals within their agencies. On average, these officers have 10 years of law enforcement experience and usually return to their agencies to serve in executive-level positions.
FBI Director James Comey was the principal speaker at the ceremony.
Training for the program is provided by the FBI Academy instructional staff, Special Agents and other staff members holding advanced degrees, many of who are recognized internationally in their field of expertise.
The graduating officers were represented by the class spokesperson, Donald F. Tuten, II, Chief, Jacksonville Sheriff's Office, Jacksonville, Florida. A total of 49,234 graduates now represent the alumni of the FBI National Academy since it began in 1935.