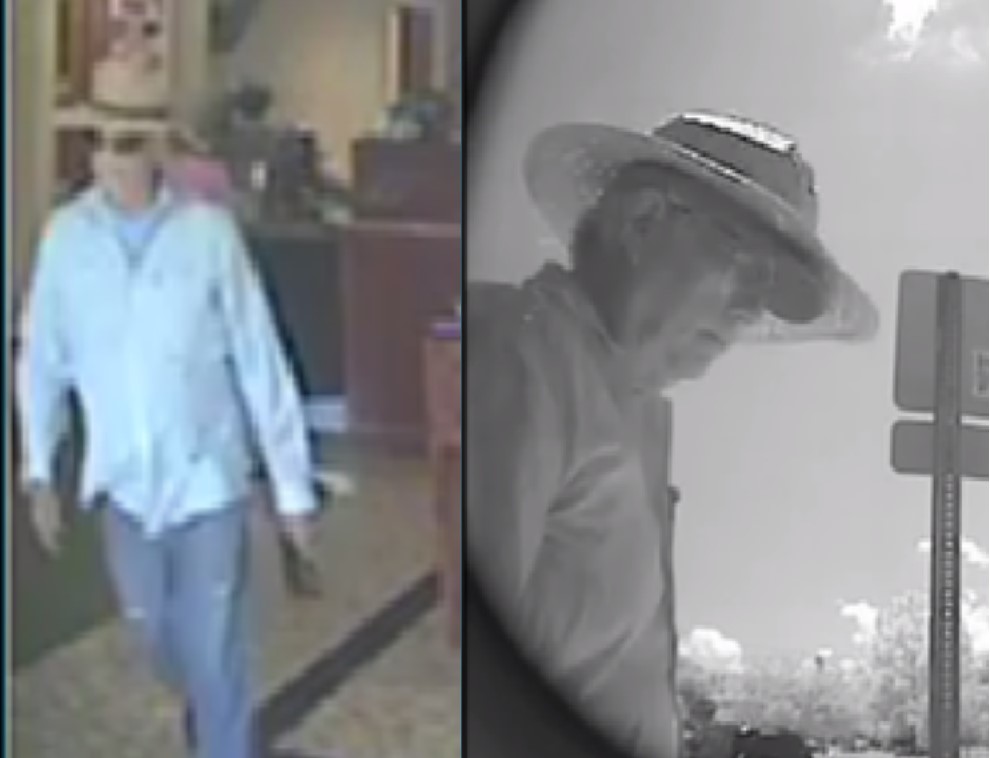 Lakeland, Florida – Around 12:00 pm, on Wednesday, May 25, 2016, a white male dressed in jeans, a long sleeve buttoned shirt, and what appears to be a hat, entered the Center State Bank located at 4719 South Florida Avenue, in Lakeland.
Once inside, the man passed a teller a note demanding money and implying he was armed.
The teller complied and the suspect left the bank on foot with an undisclosed amount of cash.
Anyone with information about this investigation is urged to contact the Polk County Sheriff's Office at 863.298.6200.
ANYONE WITH INFORMATION WHO WANTS TO REMAIN ANONYMOUS AND BE ELIGIBLE FOR A CASH REWARD IS ASKED TO CALL HEARTLAND CRIME STOPPERS AT 1-800-226-TIPS or LOG ONTO www.heartlandcrimestoppers.com. ANONYMITY IS GUARANTEED!  iPhone users can download a free tip submit app to anonymously report crime. To install this free app, search for "TipSoft" or "TipSubmit" on the Apple App Store.