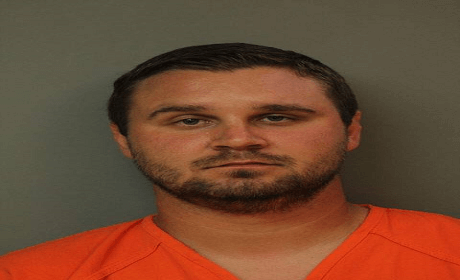 Lake Wales, Florida – On September 1, 2015 the victim met with investigators at the Lake Wales Police Department. The victim stated she had been a student at the Tae Kwon Do School of Excellence in Lake Wales for many years. She told detectives that in 2010 Chase Woolman was one of the lead instructors at the Tae Kwon Do School of Excellence.
According to police affidavit the victim said Woolman began making sexual advances toward her in 2010 while the school was on a trip. Based on information provided by the victim Woolman's behavior continued when they arrived back home. The victim stated Woolman forced her to put her hand down his pants to touch his penis, he made her perform oral sex on him, and he eventually had sexual intercourse with her. She reported these acts occurred over a period of time in Woolman's truck and inside the Tae Kwon Do School. During the time of these sexual acts the victim was 16 years of age or younger and Woolman was over the age of 18. Being one of the instructors of the Tae Kwon Do School Woolman was in a position of custodial care of the victim when these acts were committed. The victim stated the sexual encounters came to an end in 2013.
According to the affidavit detectives heard Woolman confirm having had sex with the victim during a conversation between the two. Based on the information provided by the victim and the statements made during the conversation Woolman was placed under arrest. Chase Woolman, a 26 year old Lake Wales resident, was booked into the Polk County Jail for the charges of sexual battery by a custodian with the victim being 12 years of age or older but less than 18 years of age and lewd molestation defendant older than 18 years of age and victim is older than 12 years of age but less than 16 years of age.
This is an ongoing investigation and at this time we do not know if there will be any additional charges. It is unknown if there are any other victims. Anyone who has information about this case or similar cases is asked to contact Detective Michael Yodonis at (863) 678-4223 extension 276.