by James Coulter
A dragonfly balances upon a brain while balancing a scale from either wing. Such a sight might come across as rather curious, but the symbolism behind it proves equally enlightening.
Laura Thomas calls this chalk piece "Balance" because the piece showcases the importance of a balanced life in the face of struggle and adversity. The scales, of course, represent balance while the dragonfly represents change.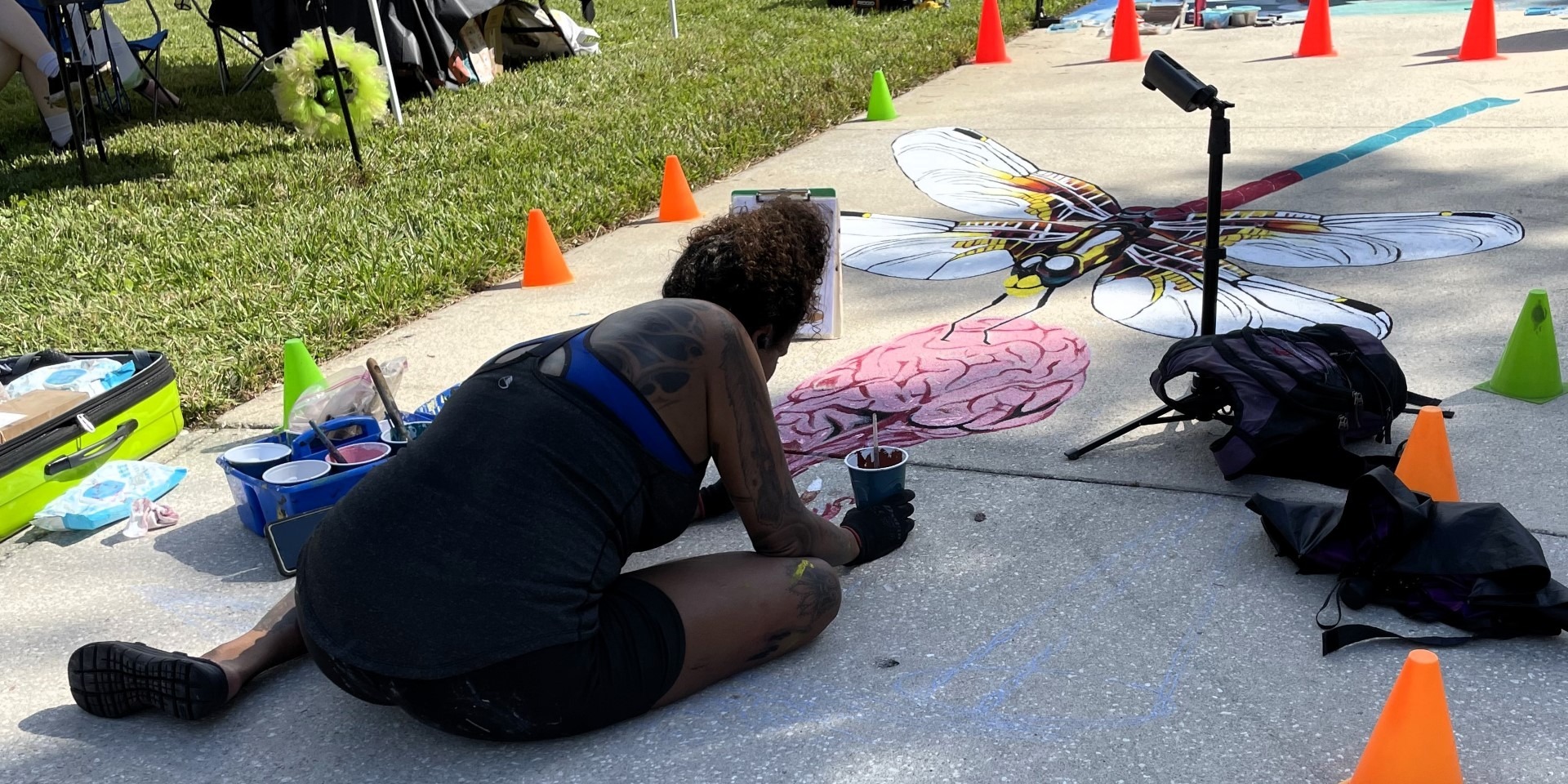 "You have to reach inside, retrain our brains, and make the change you need to, [and then] you can find that balance in life," Thomas explained.
With people facing so much stress in their daily lives, especially in light of current events, Thomas discovered that many people were unable to achieve balance in their lives. So, she decided to create this piece to help people find that focus to achieve balance.
"I have come across a lot of people this year who have been having a hard time with a lot of struggles," she said. "I wanted to create something to inspire people to find that balance because it is tough in this world."
A professional artist from St. Petersburg, Thomas travels the state and country. She has been attending the Bartow Chalk Walk, where she created her latest piece, for the past several years. The drive to inspire others through her craft keeps her coming back year after year.
Thomas was one of several dozen artists who put chalk to the pavement in Downtown Bartow for the Annual Bartow Chalk Walk. Nearly 50 artists knelt along the sidewalk in the park outside the courthouse to create their chalk masterpieces.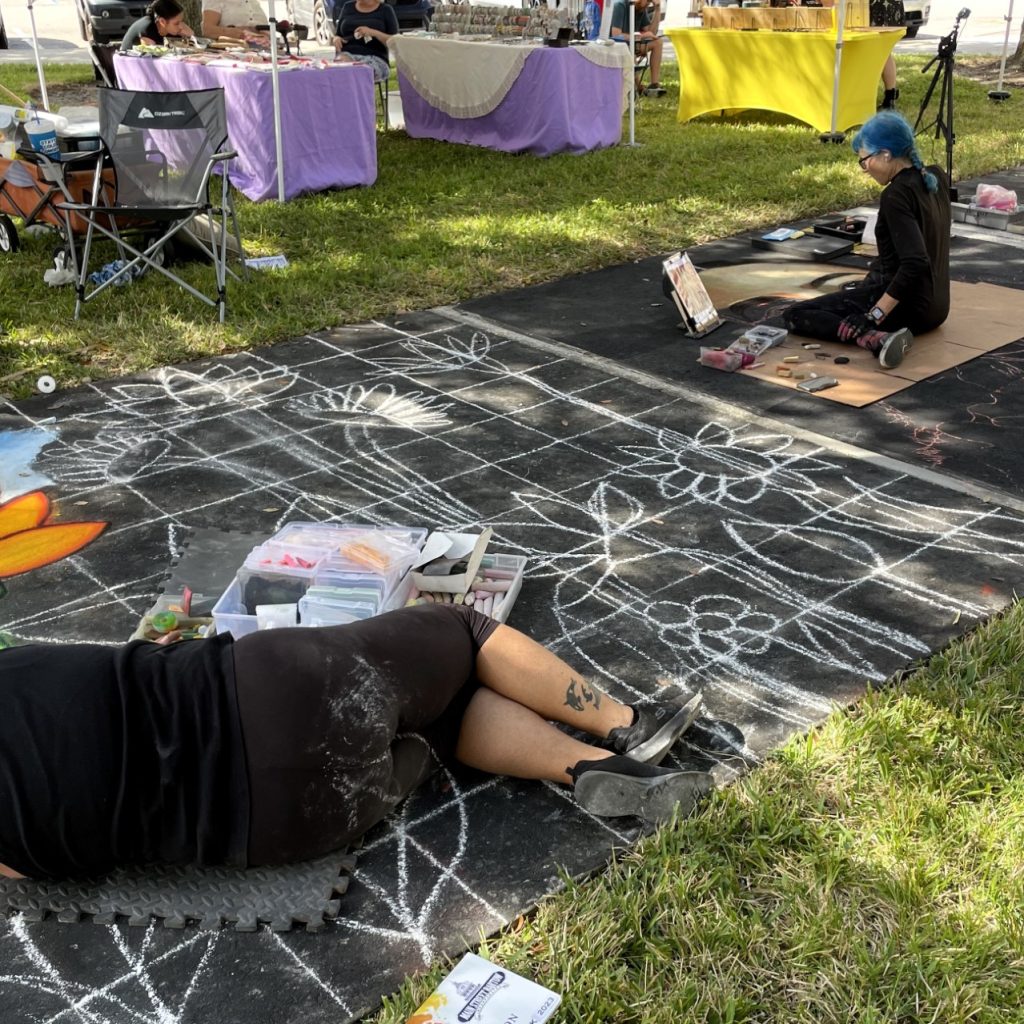 Some artists like Susan Kelly from West Palm Beach were inspired by history. She chose to create a portrait of the indigenous woman Chasing Horse to help commemorate Native American History Month in November.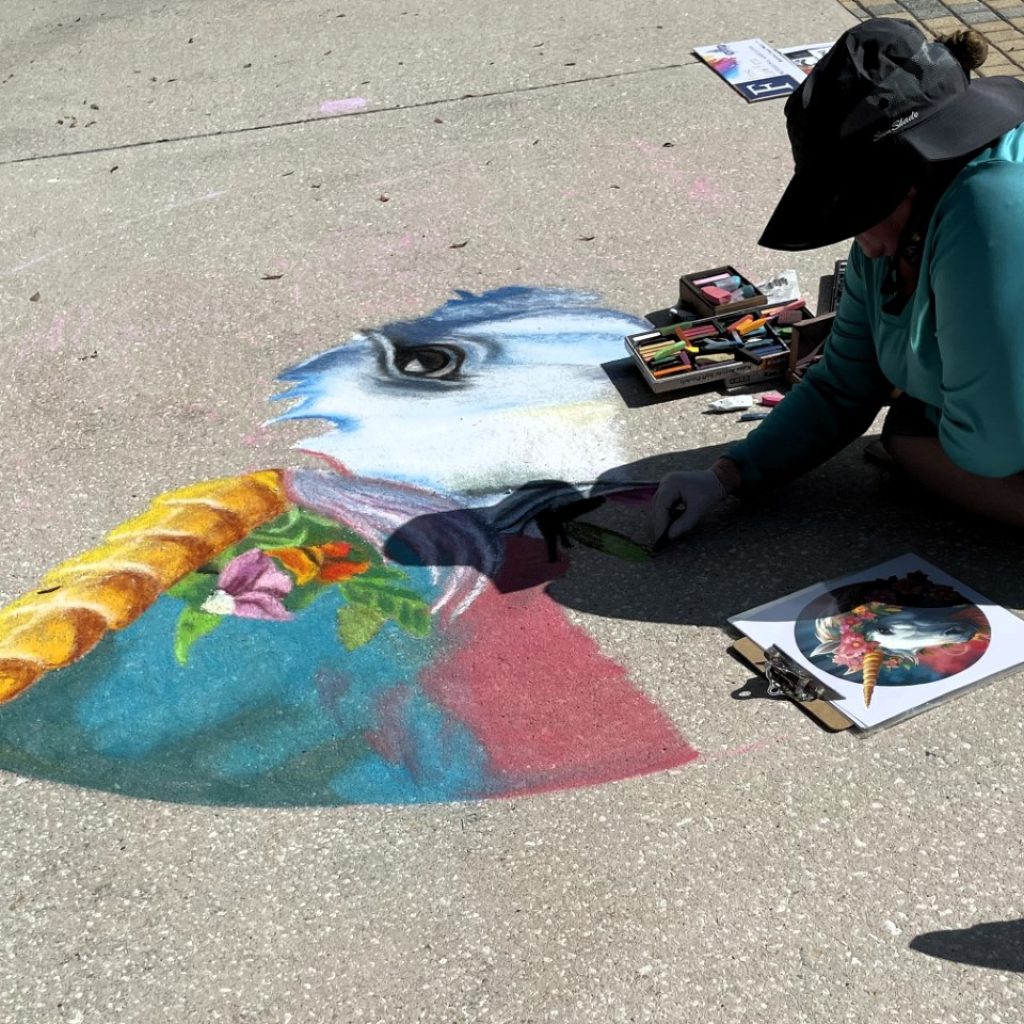 She had been attending the chalk festival for the past few years. She loves how recent festivals have been held in conjunction with the Annual Honeybee Fair to draw bigger crowds.
"It is wonderful," she said. "I have been coming here for a couple of years. It is a great festival. I love doing this. I love this."
Other artists like Joel Nathan drew their inspiration from popular media. His piece that year included the characters Sabine and Ezra from Star Wars Ashoka. He loved watching the Star Wars Rebels animated series growing up, and his family often cosplayed the characters.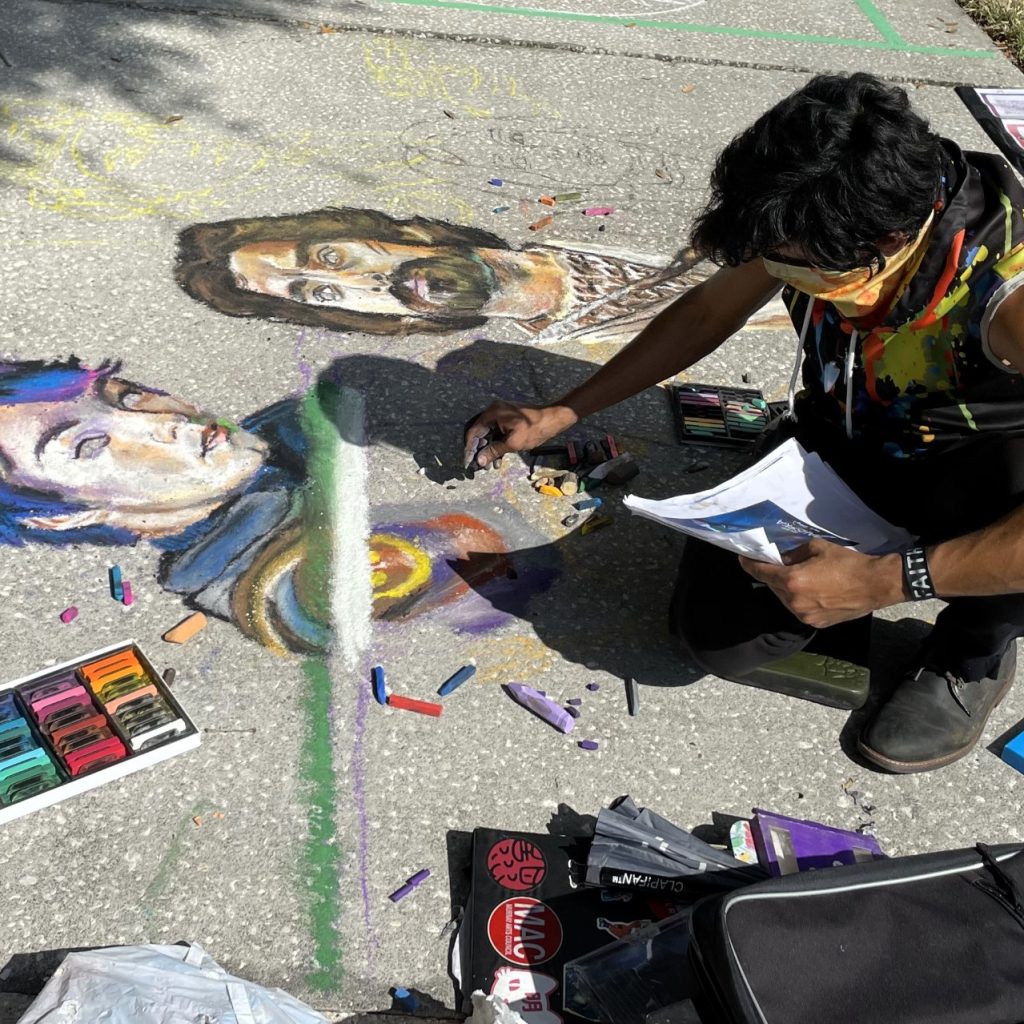 "I am a huge fan of Star Wars Rebels," he said. "I love to cosplay as Ezra Bridger. These are characters that mean a lot to me because we also have a cosplay family that cosplays as the Rebels characters. So I wanted to do this piece."
Nathan has been an artist for the past five years. This year was his second year attending, having first attended in 2021. He loves the overall atmosphere, especially with the festival being hosted in a small town like Bartow.
"I love the atmosphere," he said. "It is a good community, it is also a good time of year to come back here."