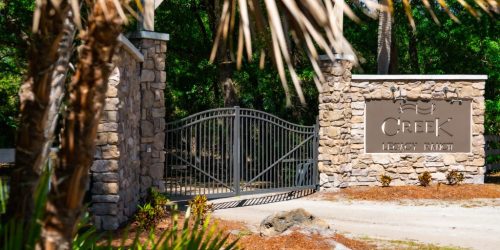 by James Coulter
Imagine being able to escape your 9-to-5 work grind by retreating into the Florida wilderness. Imagine saddling your own horse and riding through hundreds of acres of rugged Florida woodland miles away from civilization. Imagine you, your trusted steed, and your closest companions sharing quality time in the country as you leave all your daily cares behind.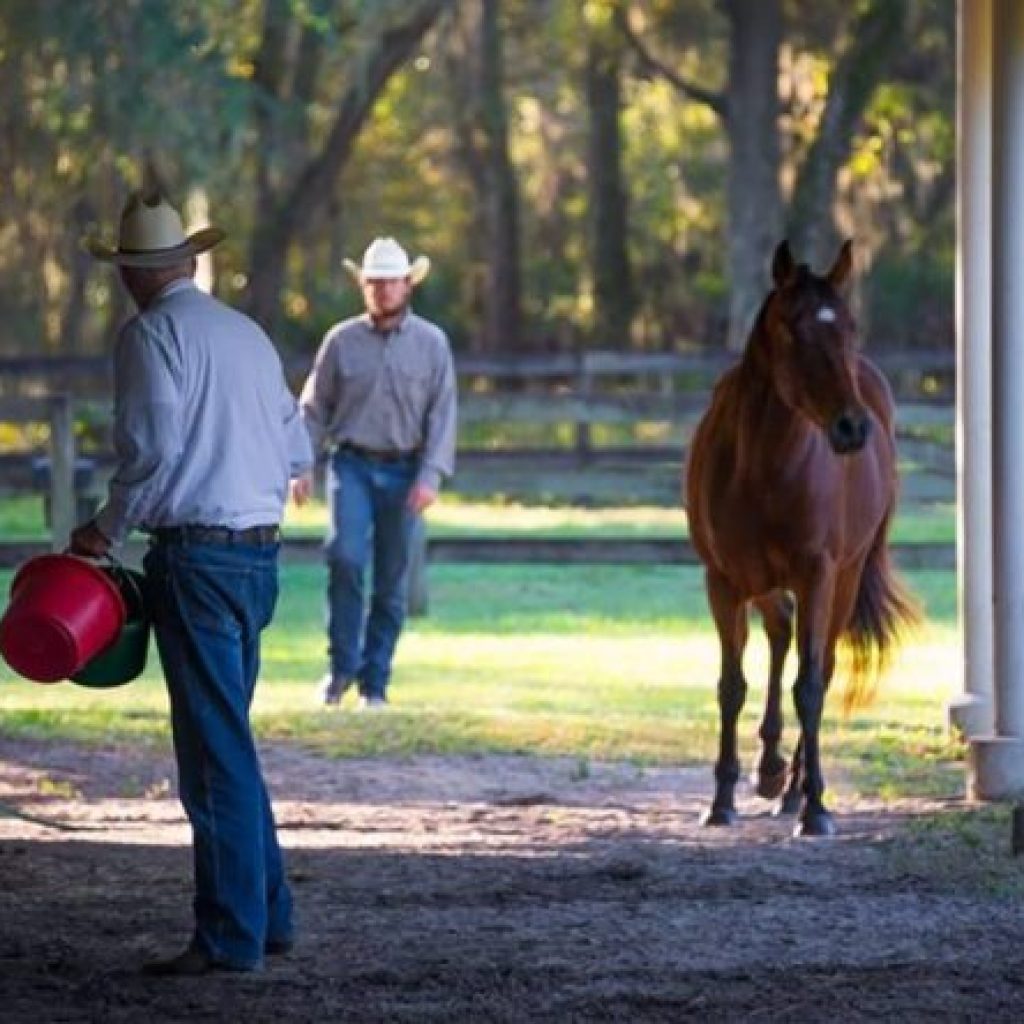 At Creek Legacy Ranch, you don't need to imagine. You can make this dream a reality. Here, you can board your horse in your own private paddock or stable, pasture them in hundreds of acres of the great outdoors, and ride them through miles of trails in all-natural Florida.
Located near Haines City, Creek Legacy Ranch sits on 1,400 acres of rugged wilderness, teaming with woodlands, Everglade wetlands, and countless Floridian flora and fauna. Of that wilderness, 700 acres are dedicated as an equestrian center where you can board, pasture, and ride your horse.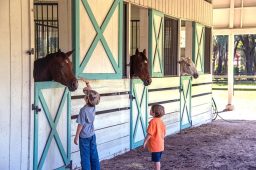 When it opens, the equestrian center will include a lit arena for horseback riding. They will also rent out eight stables on a full-board basis and pasture up to 40 to 50 horses. Private paddocks and stables will also be available. In this case, the only horse boarded and pastured will be your own.
Owner Reggie Baxter purchased the ranch in May of last year. He has lived in the area for many years, where he owns and operates Lake Hatchineha Resort and RV Park. He has seen the ranch change hands many times over the past few decades, so he decided to take initiative and buy it himself.
"For 19 years, I have seen it change hands many times, so, when I saw it come back on the market, I knew that we had to see what we could do with it," he said.
Together, with his business partners, ranch manager Darrell Anderson, and his wife, they plan on turning the ranch into a full equestrian center where the horse owners can enjoy the great outdoors of Florida with their faithful steed.
"Best of all, being isolated far from civilization and with trusted individuals residing on property 24/7, clients can rest assured that they and their horses are in good hands", Anderson explained.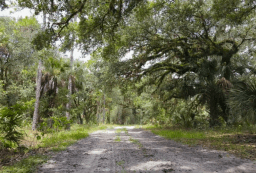 "It is a secure place. The three of us live on this property, so if there is an issue, there is someone to help at the barn. It is a safe place to have your animals and a good place to see and learn about nature."
More than simply serving as a place for horse owners and their horses, the 1,400 acres of land will also be used to help preserve the natural environment. The ranch will be used to conserve the 700 acres around Lake Hatchineha and even around the conservatory near Walt Disney World.
"If you love Old Florida, there is nothing that compares to the 1,400 acres of this ranch. It is nice and quiet," Baxter said. "The beauty of the canopy trees, the riding trails, not to mention the deer and other amazing wildlife you see while riding the ranch, compares to none. The ability to ride the ranch and also ride across the street to the State Park (Head Waters of the Everglades) is an added bonus.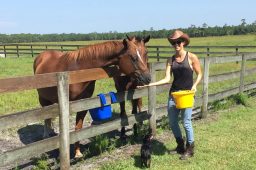 Baxter and his staff have high expectations to create something truly unique with their property. They intend on hosting summer camps and even historical reenactments on their property to teach future generations about horse riding and the beauty and history of Old Florida.
"We hope to create a place where families can bring their kids, enjoy working with their horses, and wonder at all the nature around them while knowing their horse is in a safe and secure facility," Baxter said.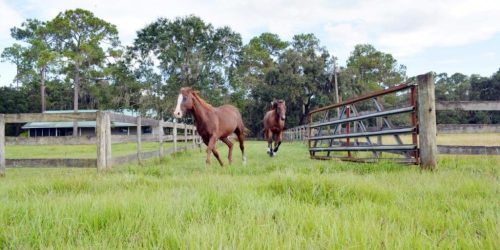 To learn more about Creek Legacy Ranch, visit their website at: https://creeklegacyranch.com/ Or call Darrell Anderson at 863-207-8048.