by James Coulter
Steve Tiner serves as the co-owner of the Haines City franchise of Ameriprise Financial Advisers and as a member of the Haines City Rotary, which hosts the annual Chili on the Ridge.
So, it was quite surprising for his Ameriprise Financial team to win first place at this year's chili contest. Winning first place, they won the $1,000 grand prize and a glass trophy.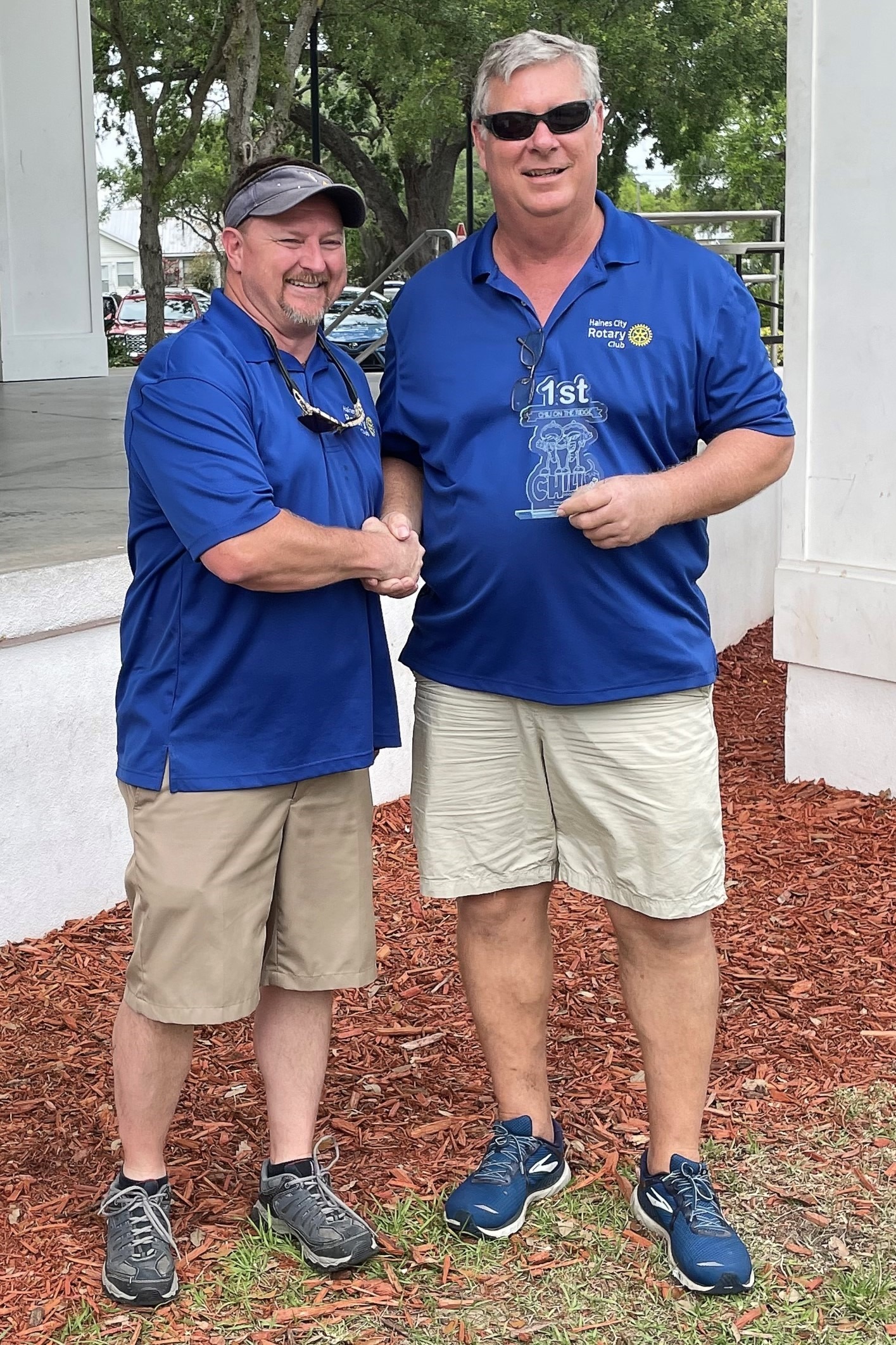 As for the secret behind their success, Tiner confesses that his team does not have a secret ingredient behind their chili recipe. He simply tossed in whatever item he had available and cooked it.
"We just threw in a bunch of stuff into the pot and it happened to work out this year where it didn't last year," he said. "I think the turnout was great. We had a lot of good events. I used most of my chili. That normally doesn't happen."
As a Rotary Club member, Tiner appreciates being able to participate each year. He especially loves the overall camaraderie among his fellow vendors.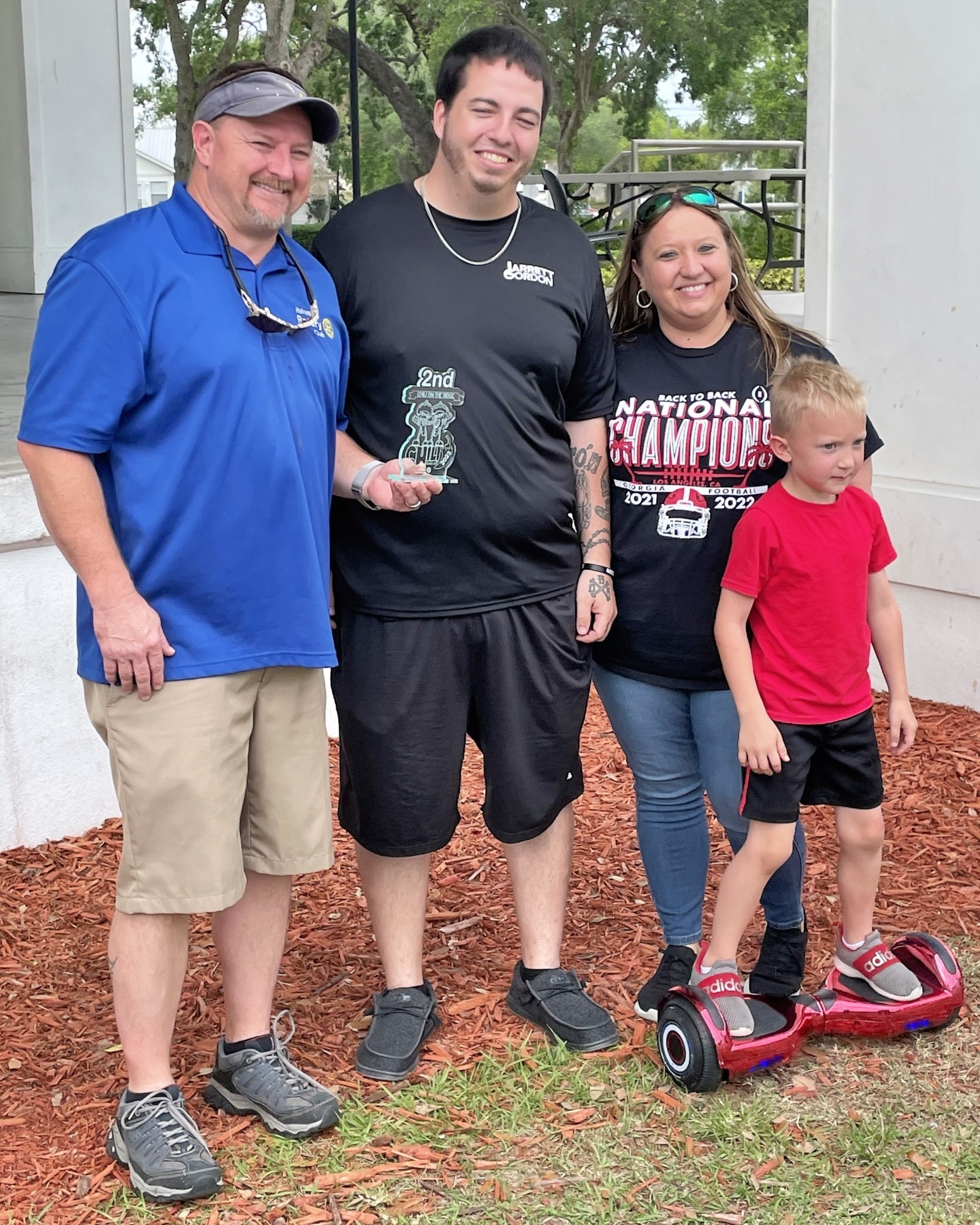 "It feels great to win. It is a great event. A lot of people came out to support our Rotary Club," he said. "We like meeting new people. All the camaraderie and fun banter between the teams and the public coming out to have a great time."
Third place went to Titan AC, which received $250. Second place went to Jared Gordon Ford, which received $500.
Hayden Register, an employee at Jared Gordon Ford, owes their success to his employer who prepared the chili. He added hot dogs, which made it taste like a chili dog.
Their team has been participating for the past four or five years. They keep returning for the overall atmosphere and participation.
It is pretty good. Definitely not what I expected but I am happy with it.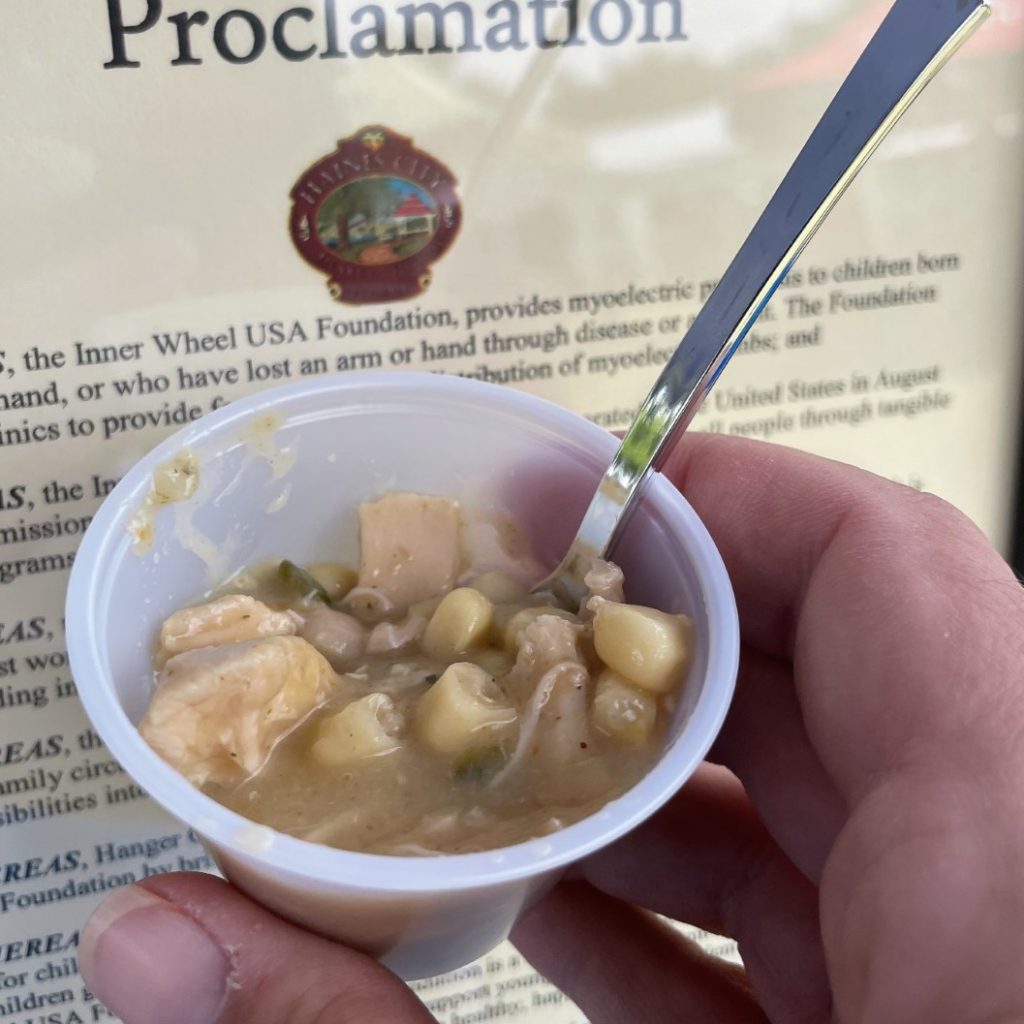 "I like being able to taste the other chilis and having a bit of a good time," he said.
Chili on the Ridge is hosted by Haines City Rotary as a fundraiser for scholarships. Their scholarships are conferred to local high school students at Haines City, Davenport, and Ridge Community High School.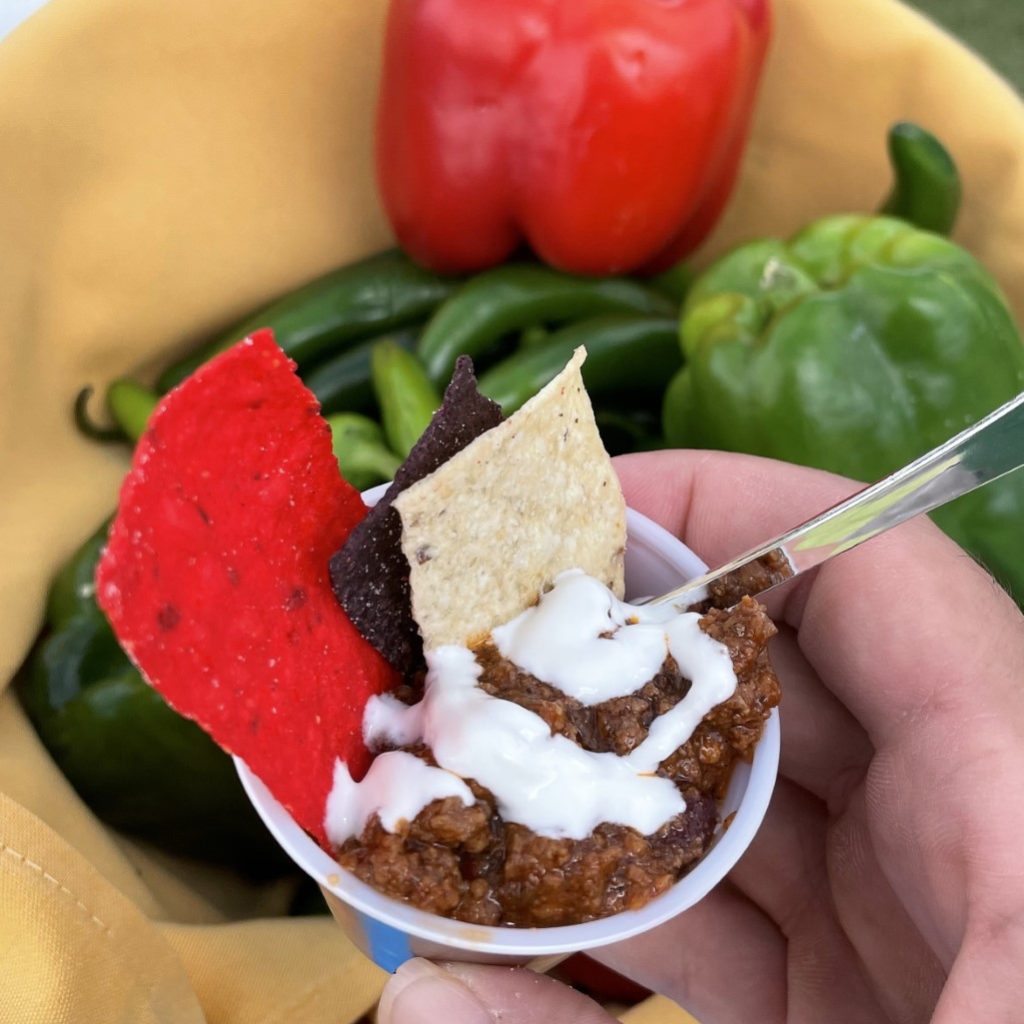 More than a dozen vendors participated this year, with local businesses and organizations including the Northeast Polk Chamber of Commerce, AdventHealth, and the Haines City and Davenport Fire Departments.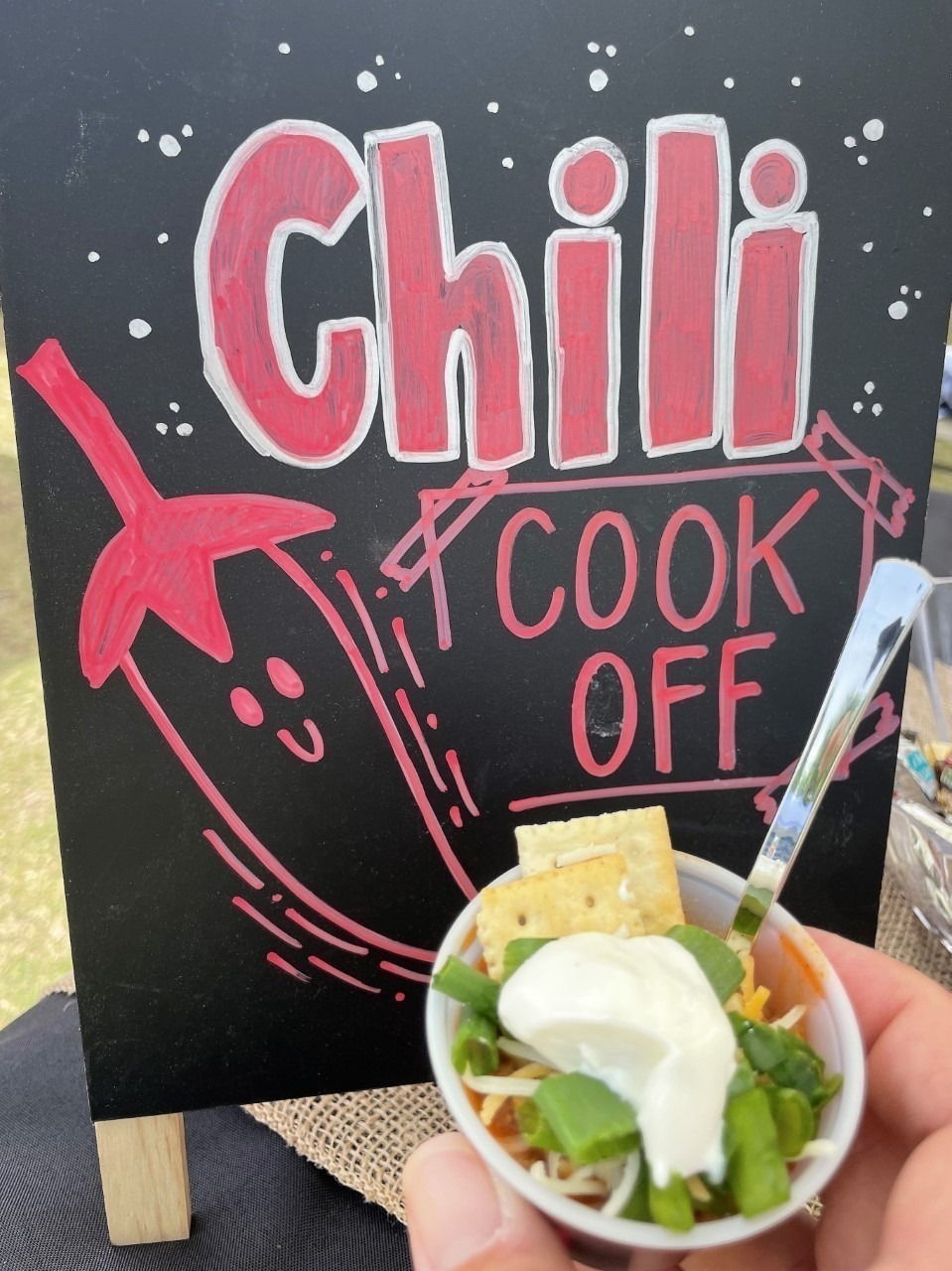 For more information about upcoming events, visit the Haines City Rotary Facebook page at: https://www.facebook.com/hainescityrotary