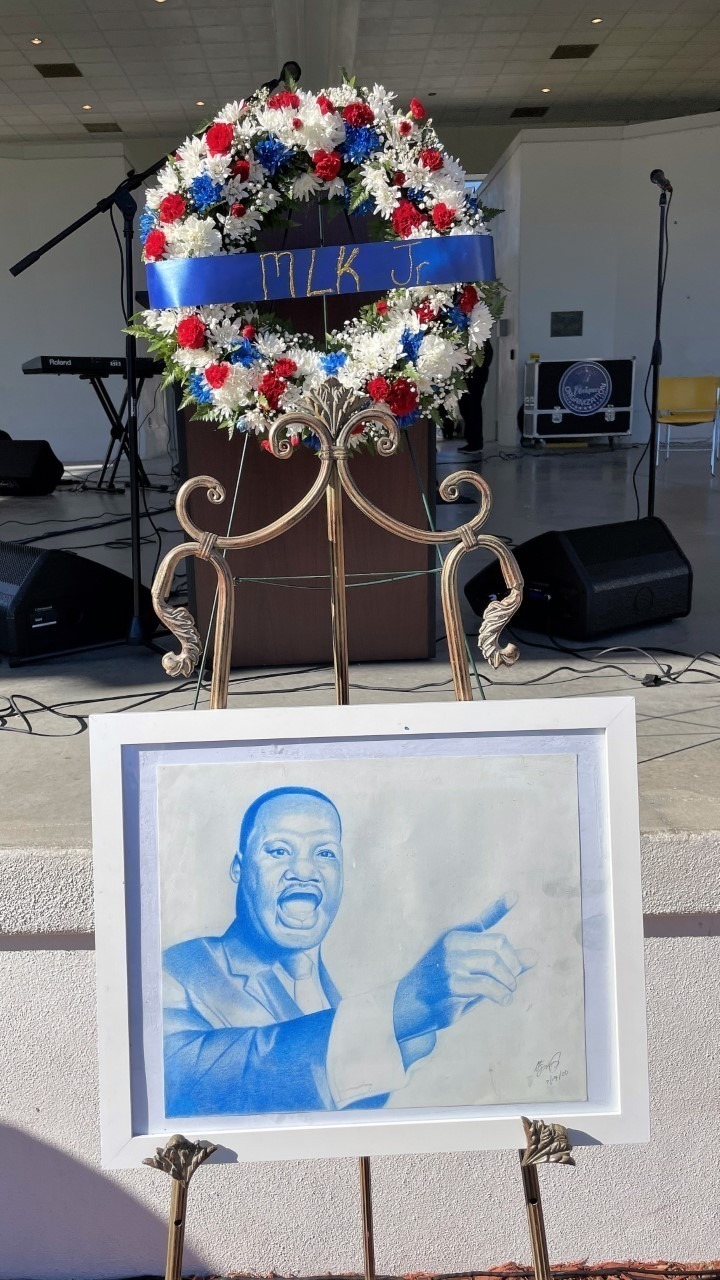 by James Coulter
Martin Luther King, Jr. was a man who believed in changing hearts and minds. Where he saw adversity, he saw the opportunity to overcome it; and as a reverend, he often prayed to God for spiritual guidance.
So, it only seemed fitting that Anthony Baker, Pastor of Faith Kingdom Church, spoke a prayer for repentance, asking God to help change the hearts and minds of the Haines City community moving forward into the following week commemorating MLK's legacy.
He prayed that God would grant the power to open doors, opportunities, and career paths for people, that they have hope and optimism during these bleak times, and that they can tell their families, children, and community that there is hope.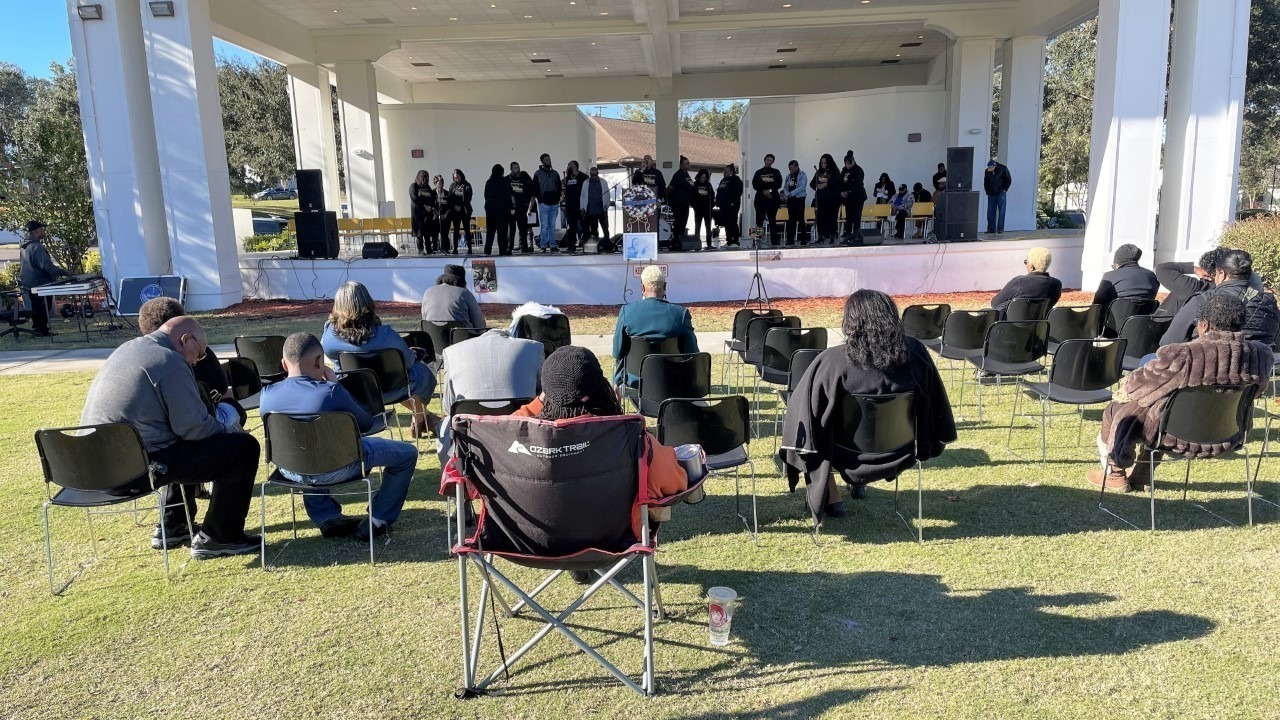 "We go through tests and trials, not to make us bitter, but make us better," he said. "Lord, repent us from a mind that says we can't and to that, we can say we can."
Baker was one of 12 local pastors who helped pray over the Haines City community during Praise in the Park, the opening event for the week of city events commemorating Martin Luther King, Jr.
Praise in the Park was hosted in Lake Eva Park in Downtown Haines City at 3 PM. The program included inspirational devotionals hosted by pastors from local churches, as well as musical performances by St. Mary's Choir.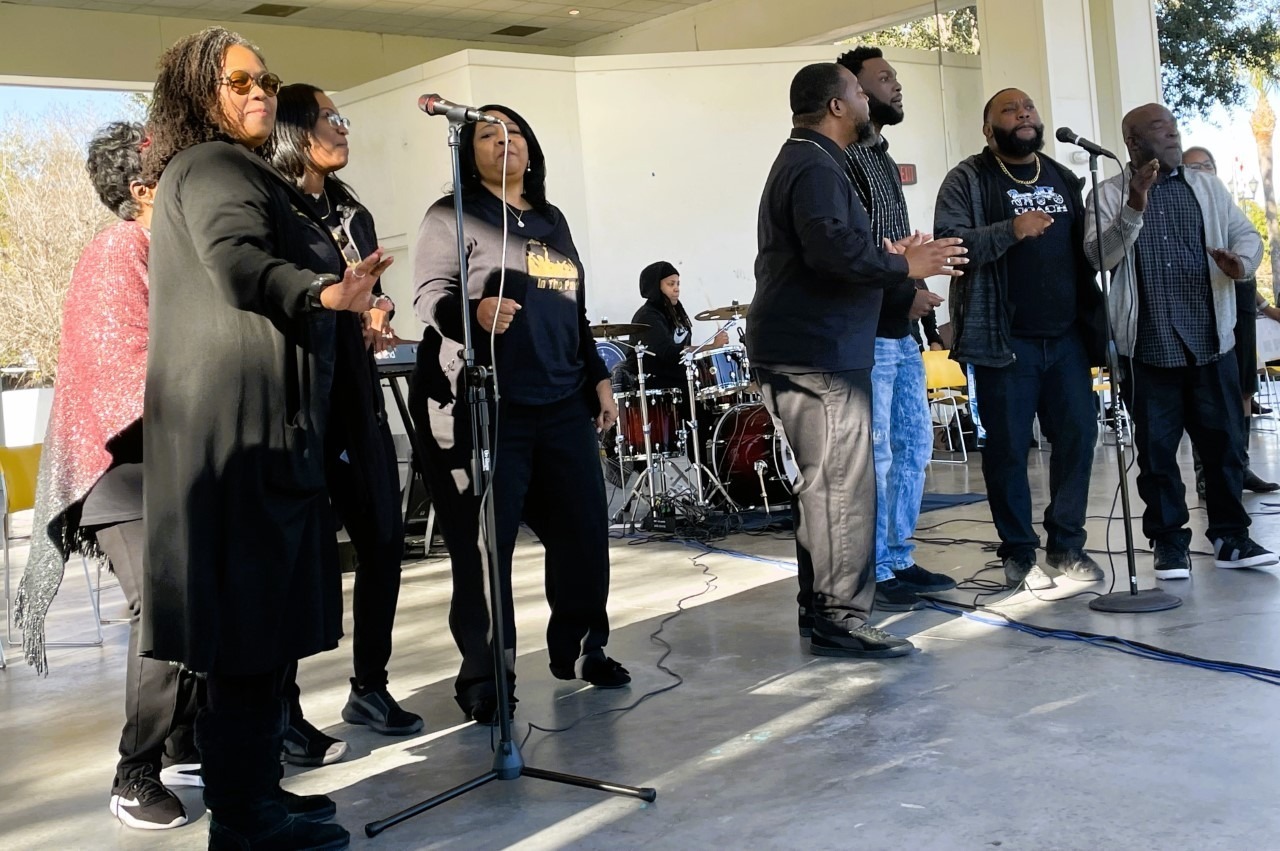 Each pastor appeared on stage at the podium to pray over different aspects of the city, from its government officials and leaders to its schools, families, and children. They prayed for repentance, forgiveness, wisdom, and love.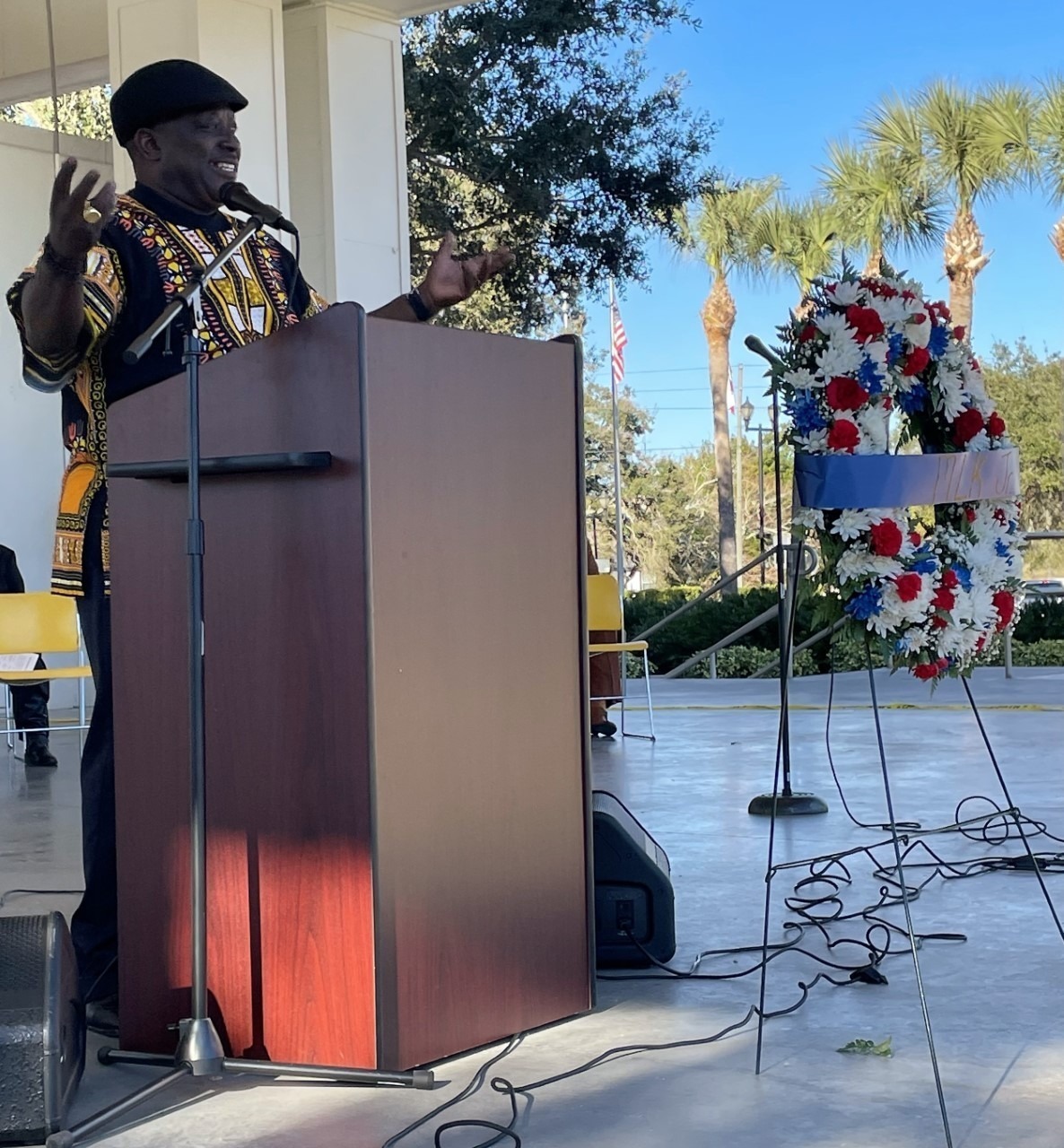 Pastor Jarvis Marshall of Spirit Life Ministries prayed that the community and city leaders have the wisdom to lead and represent the best interests of their constituents. He prayed for God to anoint every leader and grant them divine wisdom in their decision-making.
"[Lord, I pray] that they can come together as one vision to progress this community…that when they come together and reason, that they can walk together in power," he said.
Pastor Webb of New Beulah Baptist requested that God grants forgiveness to those who ask, for he knows that many people in the community have not been the best person that they could be. As such, he asked that people have the power to improve themselves.
"We are thankful you look beyond our faults and see our needs, for we needed a savior," he said. "We ask that you have a heart [and have us] continue to do what you have asked us to do…[and]
let us not be so quick to withhold forgiveness from others. Help us to show that same love and mercy to others."
Praise in the Park was the opening event for "Dr. Martin L. King, Jr. Unity Week," a week of events honoring MLK Jr. hosted by the City of Haines City in conjunction with Haines City Northeast Revitalization Group. The other events range from painting projects to a scholarship breakfast and all conclude with the big parade and festival on Saturday.
Event Coordinator Peaches Brown commended the event for its significant turnout and for opening their week the way Rev. Martin Luther King would have opened it: by calling on the name of God and asking for his divine guidance.
"I thought it was a great success," she said. "[I hope] that God answers these prays and that we will find ourselves in a better place, especially with prayers for our children, for healing, and our community. I hope that God answers these prayers…and we are going to see it. This is a good start…it has to start with God. We have to acknowledge God first."