Northeast Polk Chamber Hosts 5th Annual Cheese and Wine Event
by James Coulter
What could make for a classier evening than sampling fine cheeses and wine? How about spending that evening near the poolside of Balmoral Resort in Haines City?
The Northeast Polk County Chamber of Commerce celebrated its fifth annual Cheese and Wine Event at Balmoral Resort on Friday evening.
Chamber members and residents were able to sample fine cheese and wines as served by local vendors at the poolside clubhouse. Participating businesses and organizations included SouthState Bank, Citizens Bank and Trust, the Haines City Rotary, and the Winter Haven Sun.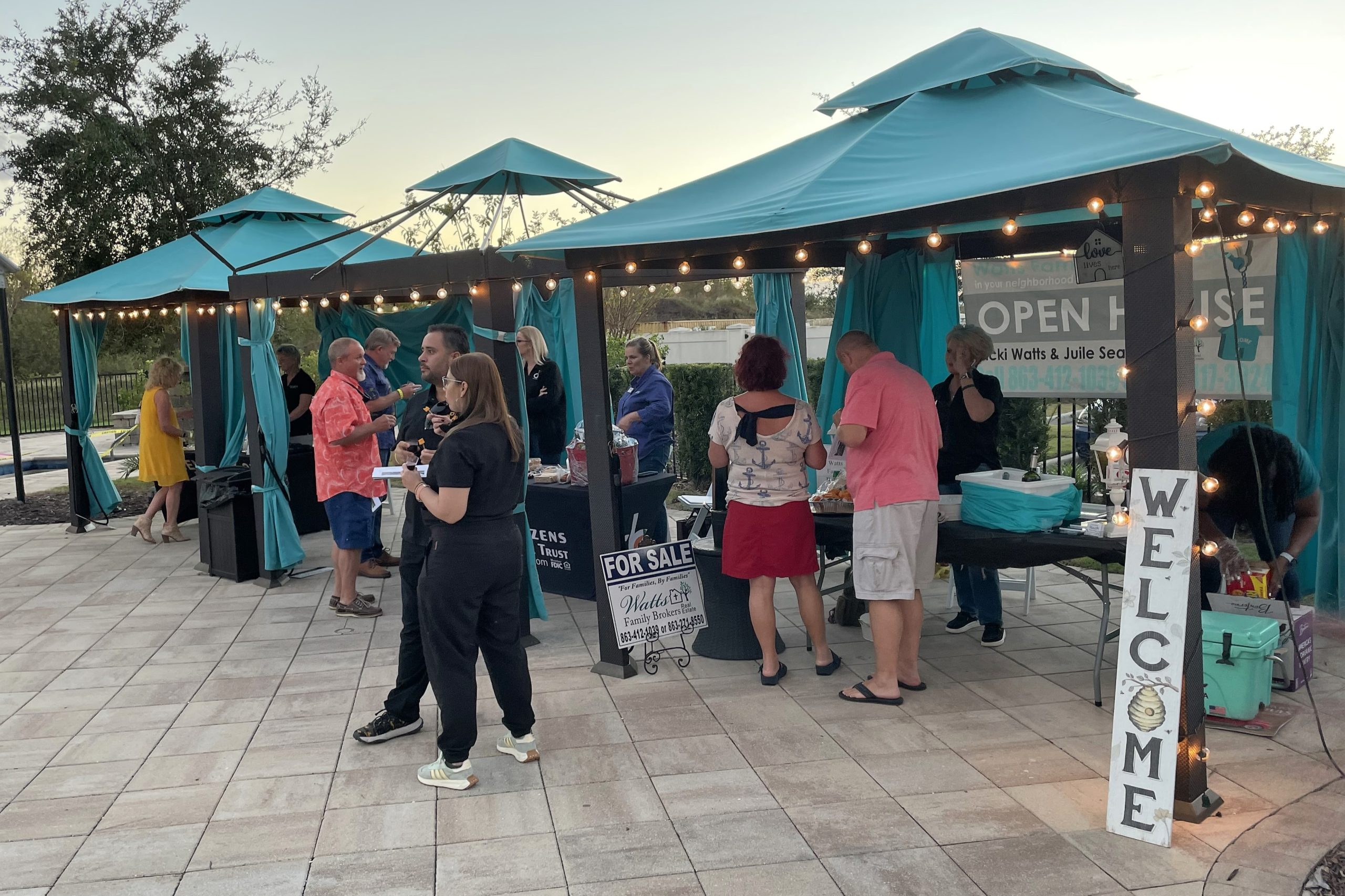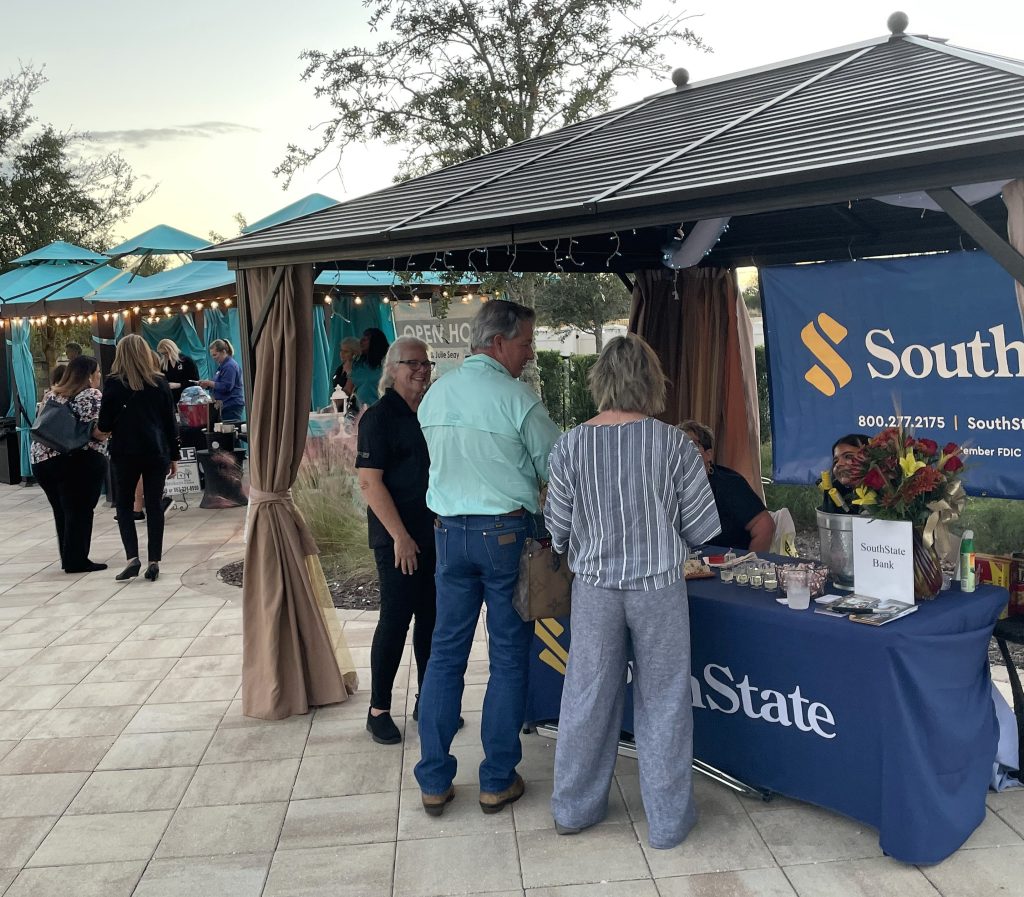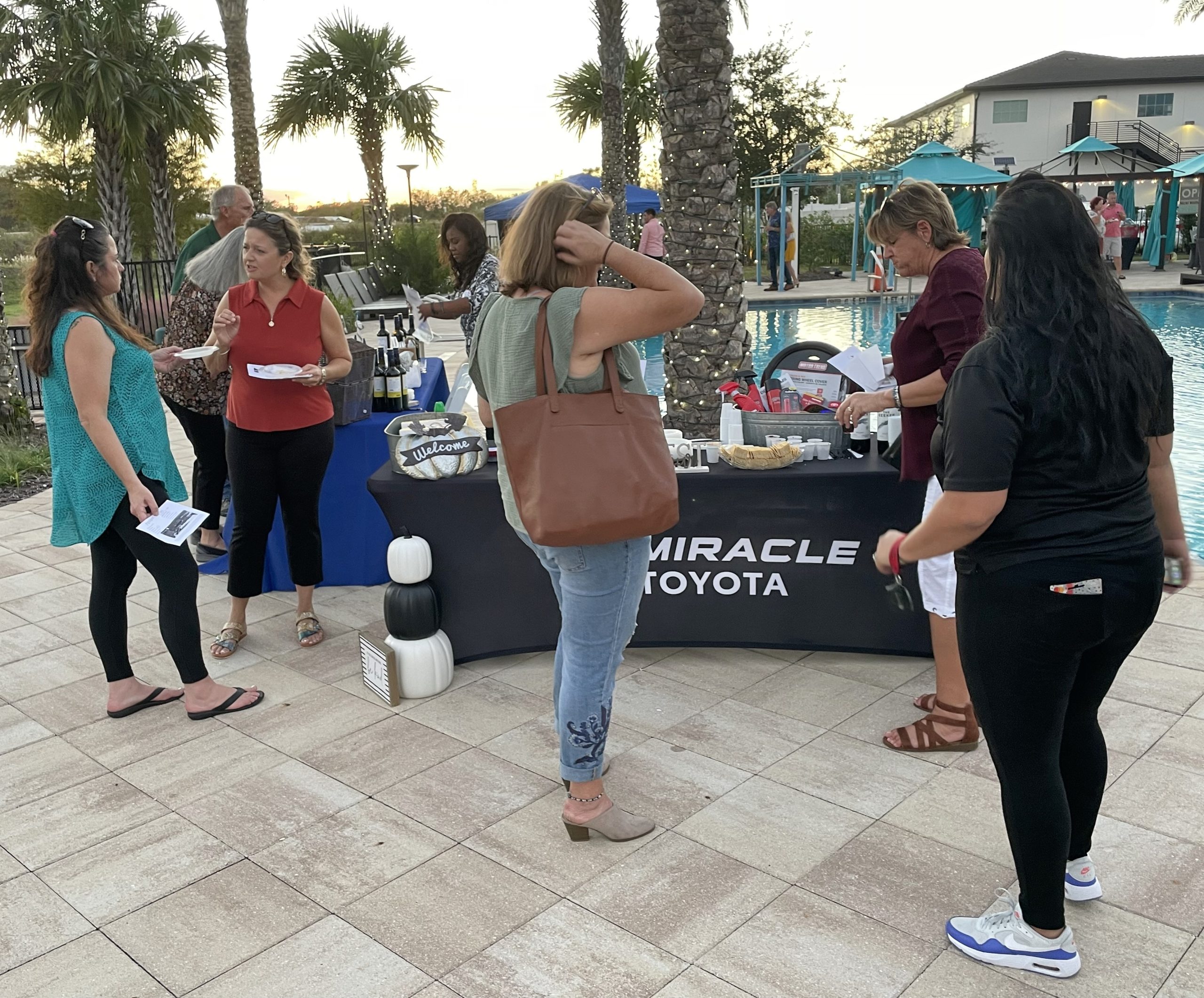 Josh Hicks from the City of Davenport Parks and Recreations Department attended that evening to offer a blue cheese variantfrom English Stilton and dry wine from Jam Jar.
Hicks and the other workers from the City of Davenport love the events hosted by the Northeast Chamber. The city serves as one of the sponsors for the chamber, so they love the partnership between the two institutions.
"We love to take part however we can because they help us so much," he said. "I think it is good networking and gets all our partners together out of work hours and let us enjoy each other's company as part of a group."
Karen Tiner, a member of the Haines City Rotary, loves being able to support the chamber, both personally and as a Rotary member. She and her organization are big fans of everything the Chamber has done for them and their local community, and she loves reciprocating all that at events like this.
"Anything to support the community is what we are all about,"she said. "So far, so good. It is nice, it is very perfect. The music is great, and the wine and cheese are perfect."
Previous events had been hosted in Downtown Haines City and at the Lake Eva Community Center. This year's event was hosted at Balmoral Resort, and the turnout proved quite exceptional, explained Lara Stripling, Executive Director for the Northeast Chamber.
Proceeds go toward supporting their adult and youth leadership groups. The event itself helps promote local businesses and other organizations, and it allows members to congregate and mingle with one another for the evening.
"I just think the fact that people love to get out and mingle with samples with wine and cheese and it is more one of our more casual fun events," Stripling said.