Veteran Owned and Operated Hoppy's by Crossed Industries Offers Boats, Repairs, and More
by James Coulter
Terry McCamis knows a good boat dealership and facility when he sees one. He has more than 70 years of bass fishing experience and 43 years of experience for a major manufacturing company. As such, he knows Hoppy's by Crossed Industries offers the best quality service of any boating and marine facility.
Terry served as a factory worker in three states during his nearly four decade-long career. He knows full well maintaining a good dealer network where customers can receive direct support from the dealers themselves is crucial to a company's success. He sees that level of support and commitment with Hoppy's by Crossed Industries.
"As I told my customers before I retired, you can buy my product anywhere, but it is the support you will get after the sale, and that is something we see people don't understand anymore in our country," Terry said. "That is what I love about Hoppy's: you get 100 percent support after the sale, and I can't say that for a lot of dealerships in this county or state."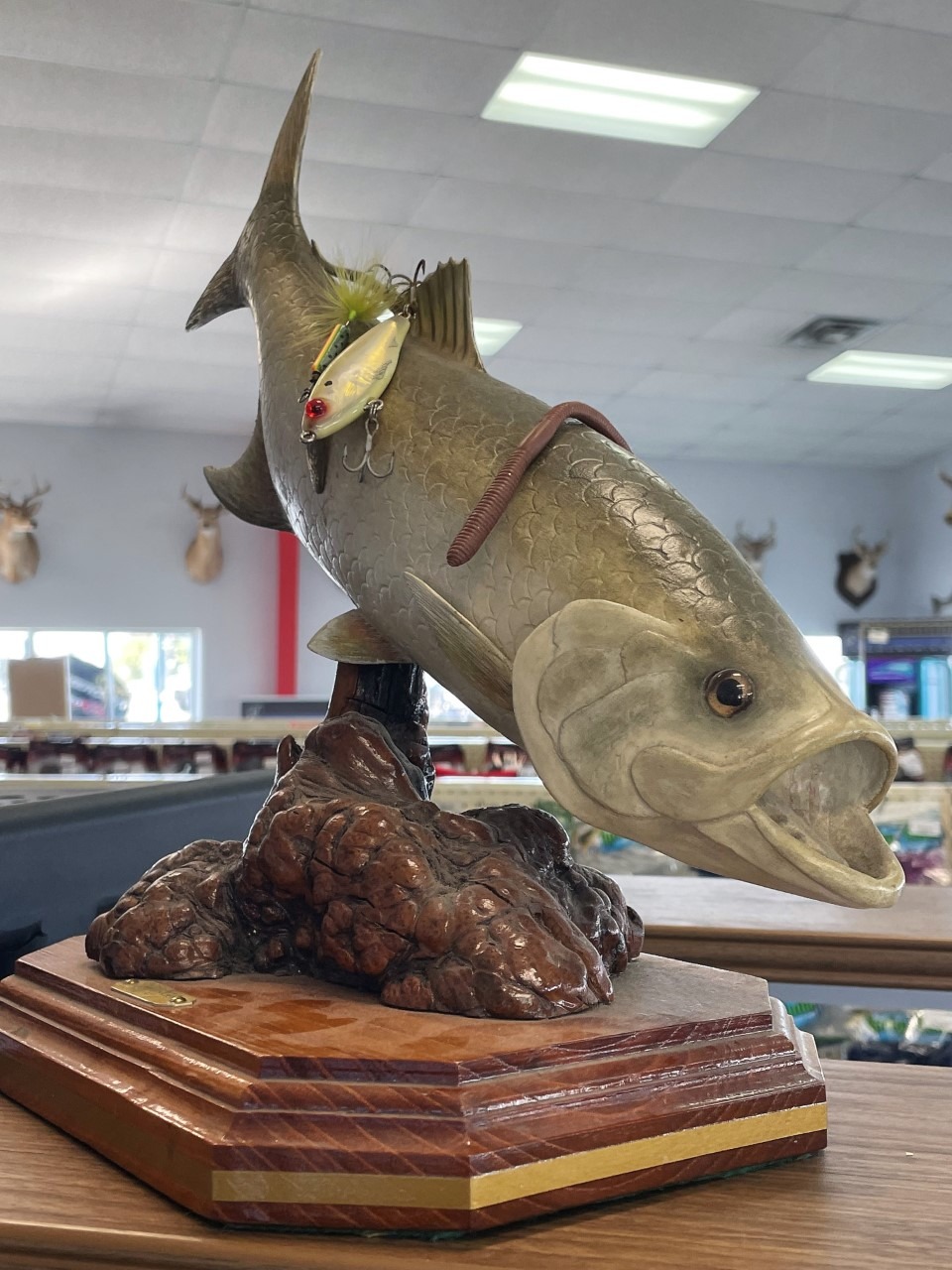 Being super impressed by the quality of their workmanship, Terry has remained a customer at Hoppy's by Crossed Industries for many long years. He buys most of his boating equipment there, and recently made a few significant purchases.
He has known the current owner, Chaz Hickcox, for many years. Both of them are veterans, and as such, Terry knows that he can trust the service that Chaz and his staff provide. He considers them to be fair, and he wants to support a fellow veteran in his endeavor. Thus far, Hoppy's by Crossed Industries has kept him more than satisfied with their service.
"I will give them ten out of ten, maybe 12 out of ten, I am that impressed," he said. "I can't do any better than that, and I truly believe what Chaz has when he runs a business. He does everything himself on a pro basis, and that makes them different from any other dealership in Polk County."
Located in Haines City, in the heart of the boating and fishing capital of the world in Central Florida, Hoppy's by Crossed Industries is your one-stop full-service shop for boats and boating accessories. Whether you want a brand new vessel, or you would prefer a value on a pre-owned vehicle, Hoppy's by Crossed Industries not only has what you are searching for, but everything to facilitate what you need and more.
"We can guarantee you that we have the passion and experience for getting it right, the first time," their website states. "Whether you need a new boat, need to sell your boat, require service, or need any type of boating part, we are your first line boating dealership."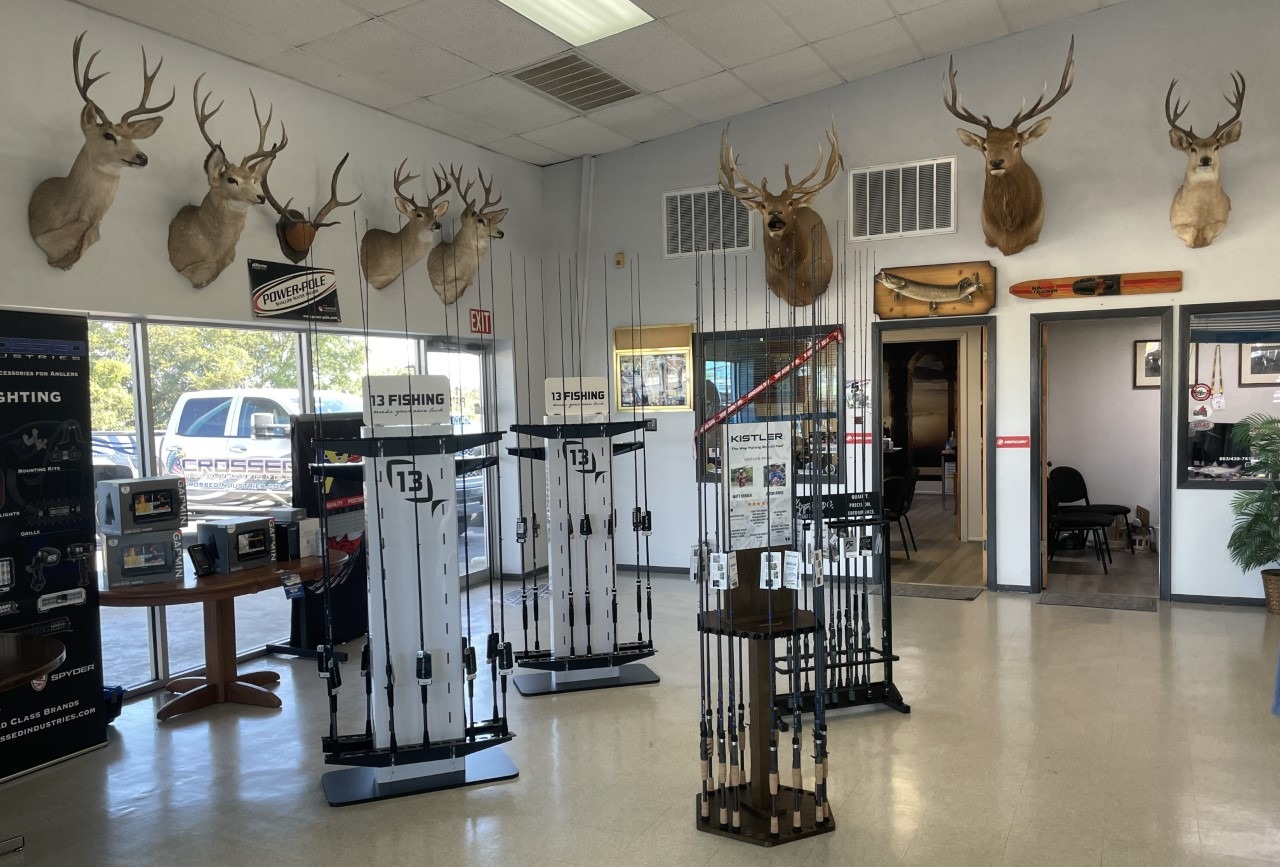 As a trusted Mercury Marine dealer, they sell brand-name engines of all stock and sizes. Whether you are going bass fishing on a freshwater lake or taking a cruise out in the deep blue sea, Hoppy's by Crossed Industries not only has the engine you're looking for, but the experience to keep it in tip top shape.
Scott Siller, National Professional Fishing League Champion, being a professional bass fisher, has experience with boating and boat dealers. Not only does he appreciate the service Hoppy's provide to his engine and vessel, but also how the facility is a one-stop shop for all of his needs.
"That, to me, is just unbelievable service," he said. "It is so comforting to know that when you make a living on a boat, like I do here…there is a dealership to trust, and they are knowledgeable and they do it right the first time. So, I think we are…fortunate in Polk County to have a dealership like that in our own backyard."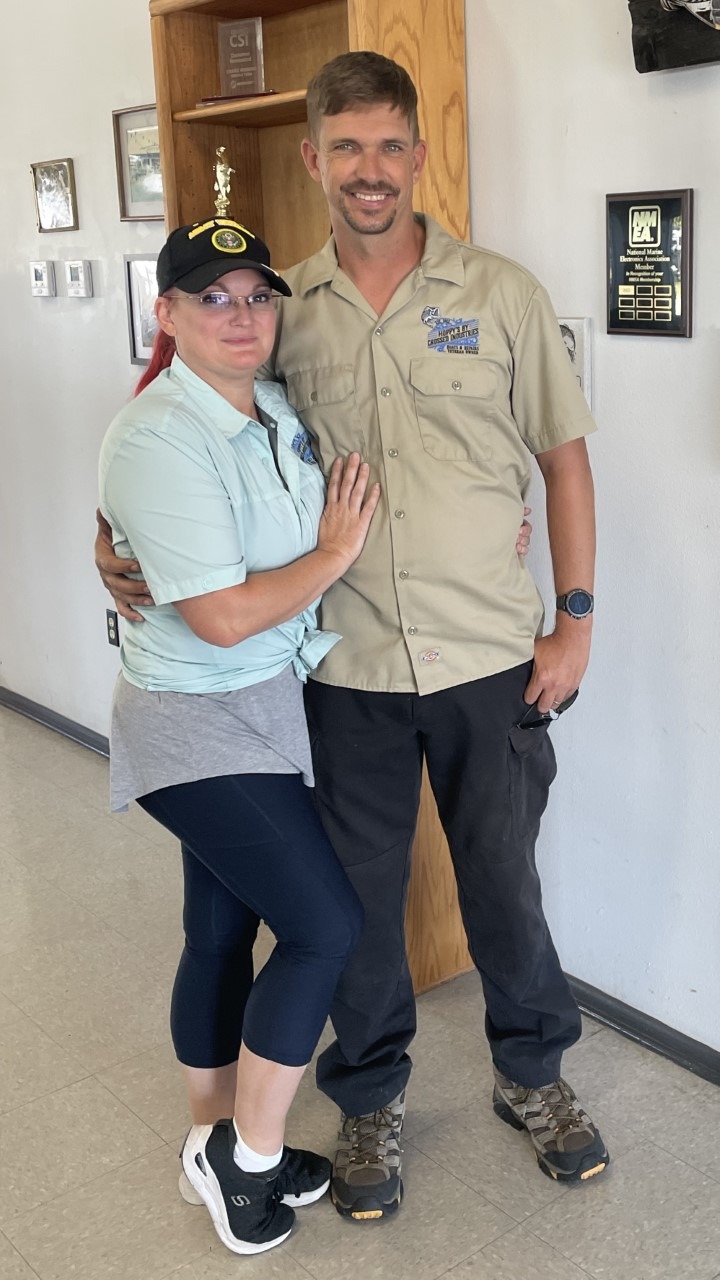 Owner Chaz Hickcox served in the U.S. Marine Corps in Iraq and Afghanistan. After serving for 20 years, he and his wife decided to settle down and start their own business. Chaz loved boating and fishing, so he decided to start a business through his hobby.
"A lot of my personal stuff, dealing with memories from the war, and getting away from that meant going on the water and fishing," he said. "I knew when I retired, I wanted to be around my escape as much as possible. Going down this particular route allows me to do that and allows me to help others in their vehicle."
Located along Highway 27 in Haines City, Hoppy's by Crossed Industries was originally started by Hoppy Ingram in 1982. The original owner had since sold the store to Chaz and his wife, and the both of them have been keeping it in tip-top shape ever since.
Both under old and new dealership, Hoppy's by Crossed Industries has remained committed to not only offering customers a good product, but ensuring that their product remains running in prime condition following the purchase.
"[It's about] being able to provide them peace of mind when the boats run right," Chaz said. "I really enjoy seeing people get excited going out and doing their different adventures [on the water]…and I enjoy being able to provide that kind of lifestyle if they so choose."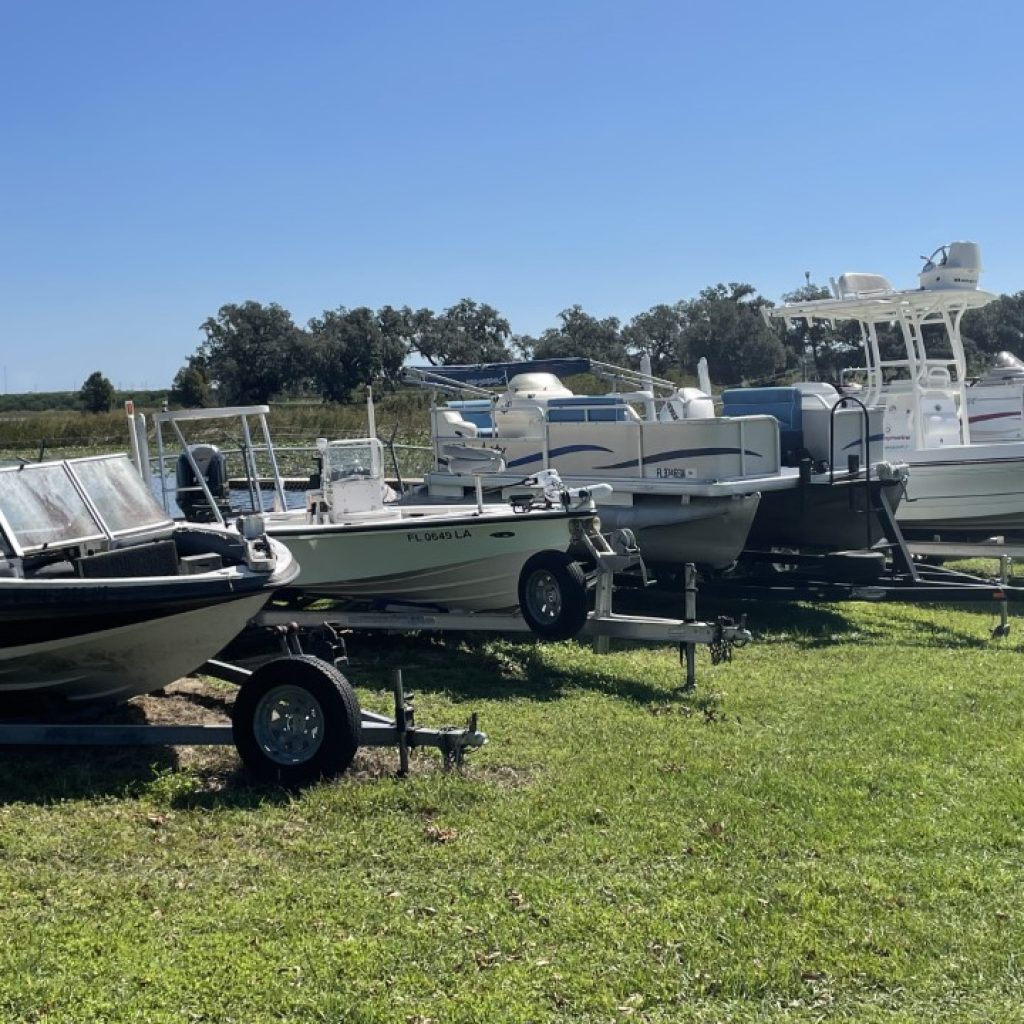 The other secret to their success has been the staff. Chaz knows that businesses only offer a good service when their employees are treated well, which is why he makes sure his employees are treated right. Not a single employee makes minimum wage, and all of them receive excellent benefits.
"We provide them with the best benefits in the industry in Central Florida with complete pay to our employees," Chaz said. "If you treat your employees right and you have high quality employees who provide high quality service, they will attract high quality customers who are looking for that level of service and detail."
Chaz has high hopes and expectations moving forward. He wants to serve even more customers and provide them with even better service. He knows his success lies with his commitment to high standards, and he wants to reach even higher.
"I want to be able to service as many people as possible in Polk County and let them know that we are a service-based company," he said. "We understand that the customer is the whole reason for us being in business as far as being able to provide them the freedom to get into the water and escape their day to day lives and looking forward. I want to offer them best quality services and products."
Hoppy's by Crossed Industries is located at 31499 US-27, Haines City, FL 33844. For more information, call 863-439-7616, or visit their website at: https://crossedindustries.com/hoppys.