Haines City Track Club Need Help & Funds Going to Junior Olympics
by James Coulter
The Free&Forward Express Track Club in Haines City is set to compete in the Junior Olympics next month. However, they are currently seeking funds to cover their travel and lodging expenses.
All six student-athletes in the Haines City track club have ranked nationally following their participation in Nationals last weekend, where they competed against other young athletes from across the nation and world.
They have all become eligible to compete in the upcoming Junior Olympics, which will take place this August in Greensboro, NC. Their coach, Twana Henderson, is proud of their accomplishments and has high expectations for their participation in the Junior Olympics.
Some of the most notable team members and their feats include:
– Ariel Peers, 13-year-old. She ranked first in the discus throw (where she always places first) and second and third in shot put. Her coach expects her to bring home a medal, regardless of whether it's first place or eighth.
– Derion Berry, 14-year-old. He competed in middle school state and ranked #1 in the region of Polk County. He received a medal for the long jump. His coach also expects him to bring home an Olympic medal.
– Trinity Hall, a 7-year-old girl, the youngest track team member, who took 12th place in the 100- and 200-meter dash. This will be her first year competing in the Junior Olympics. Her coach describes her as "fearless" with only the utmost confidence in her performance.
– Khayari "Kbox" Henderson, a 9-year-old girl who placed 12th in the 800-meter dash, placing her third in the nation. "Never did it before, never performed it before, and she went out last weekend and came out third place," her coach said. "It was a good time."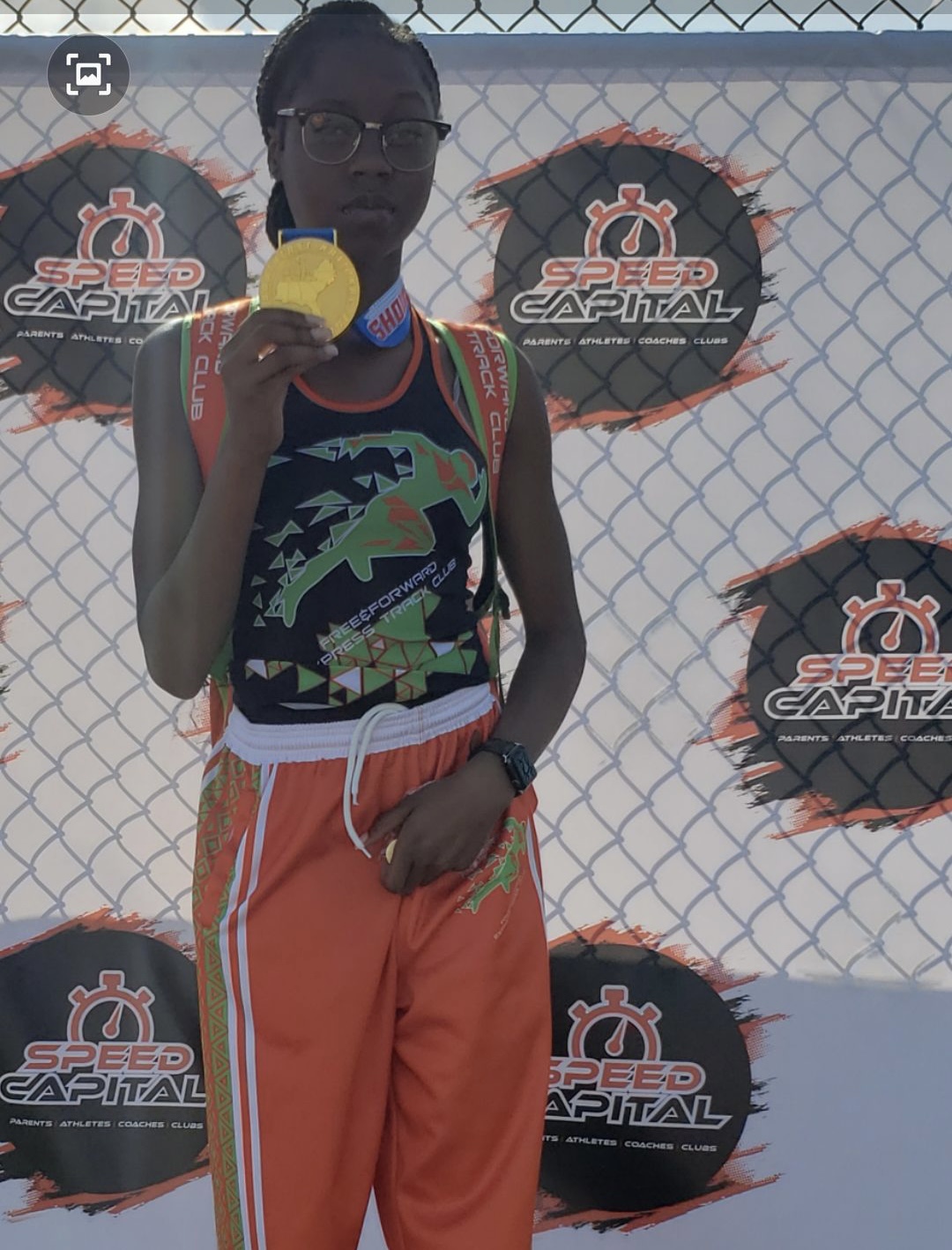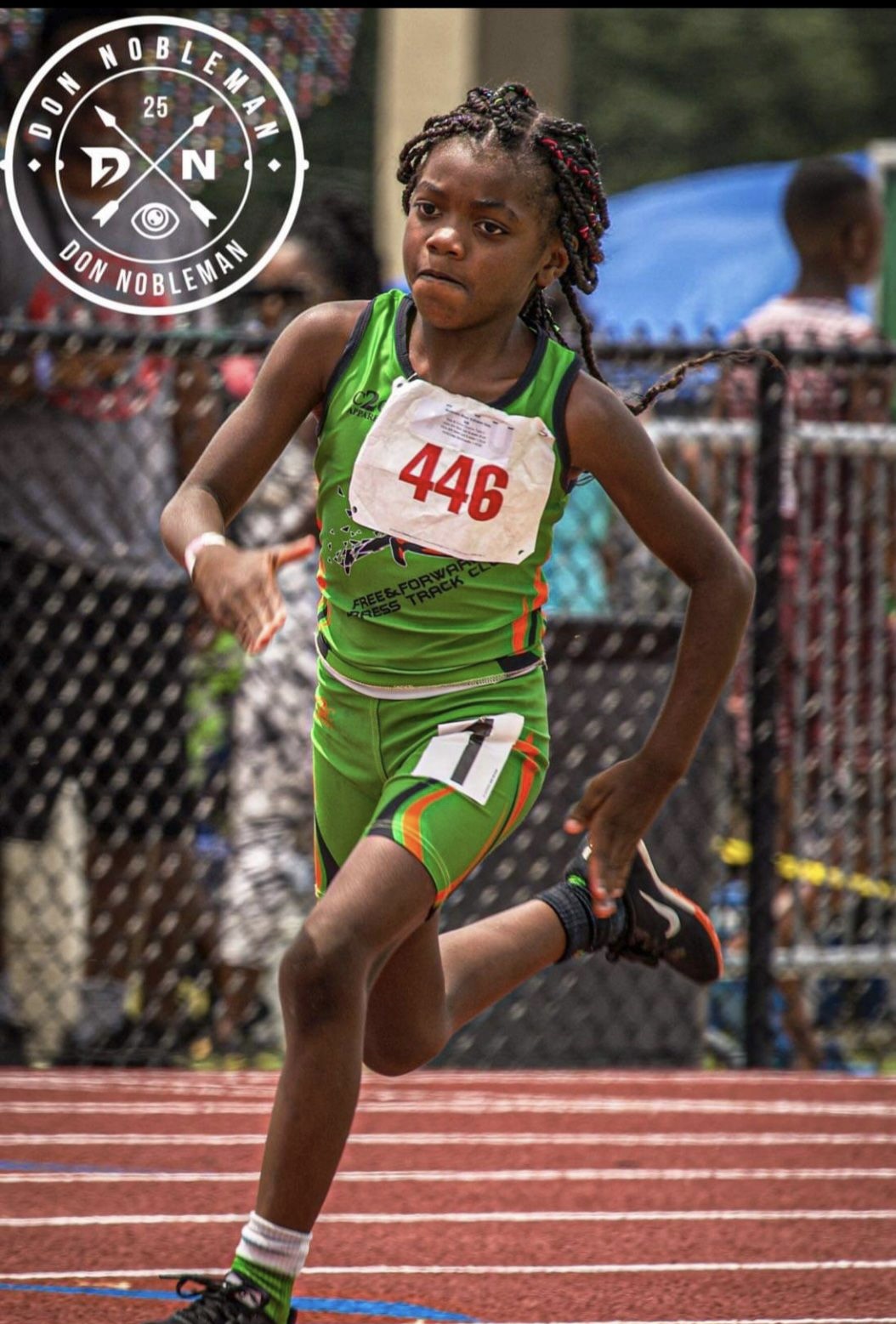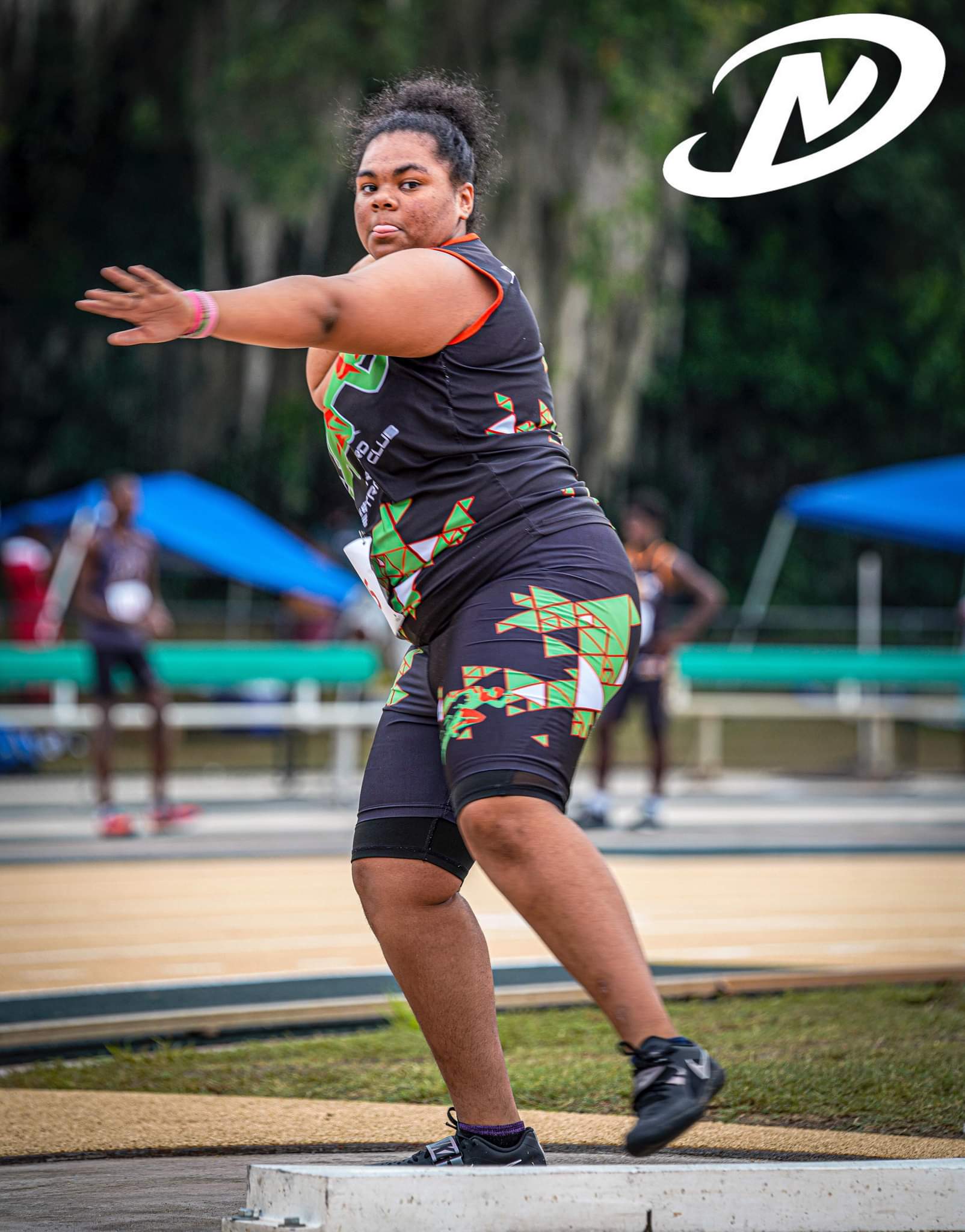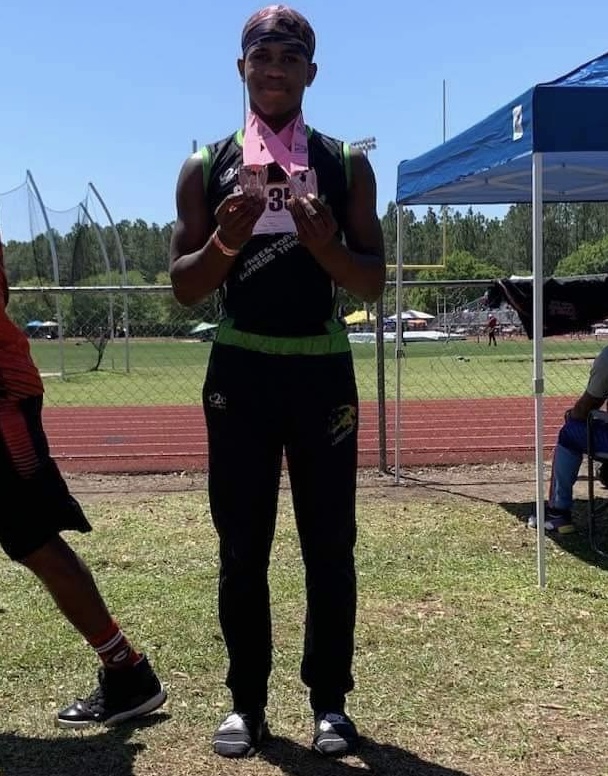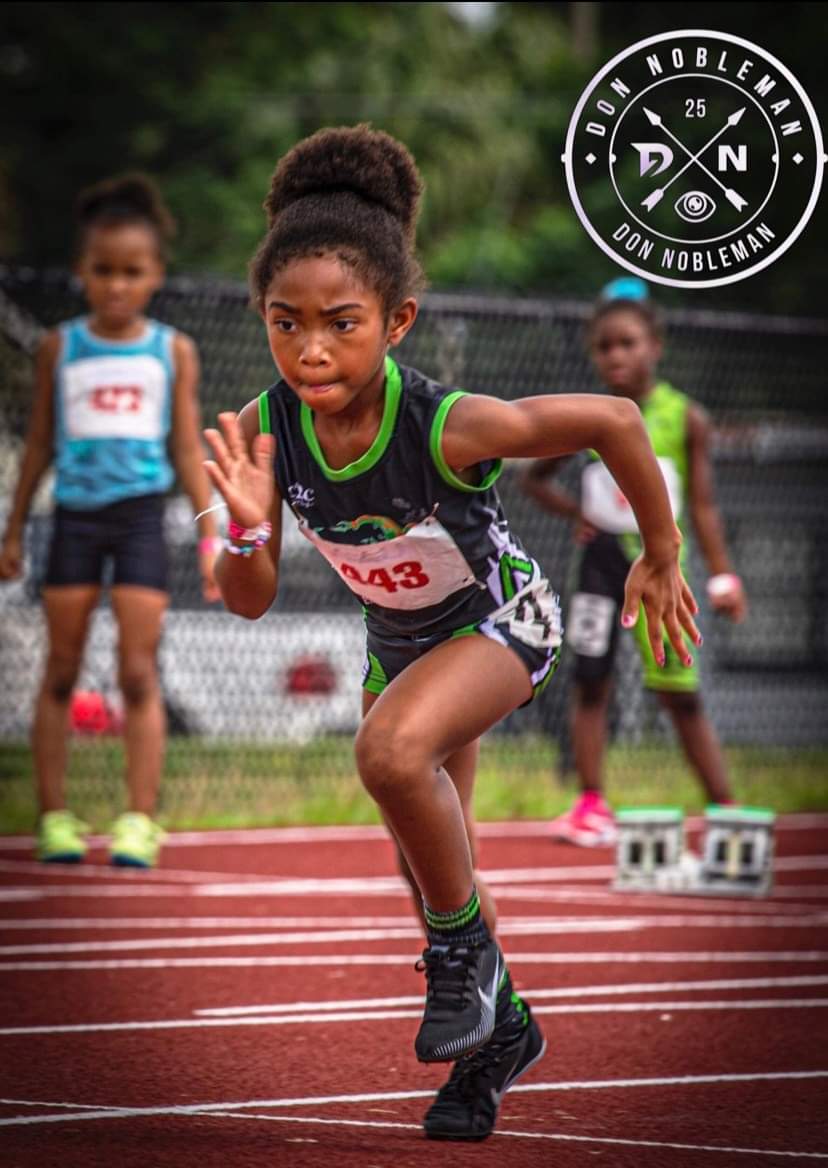 The Free&Forward Express Track Club is the first three and four-track club to be formed in decades at Haines City. Twanna Arnold Henderson started the team to honor the legacy of her father, Walter Arnold, a Haines City track star who holds the record for the 100-yard dash, along with many other accomplishments, in the city.
"He had been unbeatable," Henderson said. "That is why I wanted to start the track club here because there hasn't been one in a while."
Henderson decided to start the track team around the same time she was taking her children to a similar club out of the city. She wanted to start something local, so she and her husband pooled together their funds to create it. Most of their expenses have been out-of-pocket, either being financed by them or the parents.
"It is not a popular sport, so we don't get as much sponsorship as the Football League," she said. "It is just our husband and I using our funds or if someone donates. It is on us and the parents."
Rather than focus on the physical aspect of the sport, Henderson coaches her students holistically, training them both in body, mind, and spirit. She coaches them in the sport, tutors them in their academics, and mentors them both emotionally and spiritually.
"We are trying to keep them involved," she said. "We don't just do track practice. We tutor, we mentor, we console, and we try to get it more successful."
Their upcoming trip to the Junior Olympics will cost each team member $100 for the entry fee. With six members total, the overall cost for their combined entry fees will be $600. Including the overall cost of travel, lodging, gas, and food, the overall cost for their trip to Greensboro, NC will be $3,500
Currently, due to finances, many members have to choose between traveling to the competition or staying home to attend school. Henderson so desperately wants her students to attend, and she is praying that other people donate to their cause.
"That is something a kid lives for, that is a big thing for me," she said. "When you have athletes that make it to the Olympics, it is worldwide, so it is the same thing with the Junior Olympics. I feel those kids should be outlined. It is not fair to them or me that our city is not making it publicly known. I don't know why. But I reached out and hopefully someone will see it and sponsor us to go."
Overall, while she is currently uncertain about finances, she has high hopes that all of her students will do well if they cancompete: "I want them to make it. I owe them my dedication. I will try my best for them to succeed and make it there for their dreams. It is their dream to place well this year. My [hope] is for them to get there and perform and do their best."
The Free&Forward Express Track Club will be leaving for the Junior Olympics on July 31. To learn how you can donate for their trip, please e-mail them at [email protected].