John McGee Park Celebrates Ribbon Cutting
by James Coulter
A newly-renovated park was renamed to honor the legacy of a late entrepreneur whose business gave back to the local community.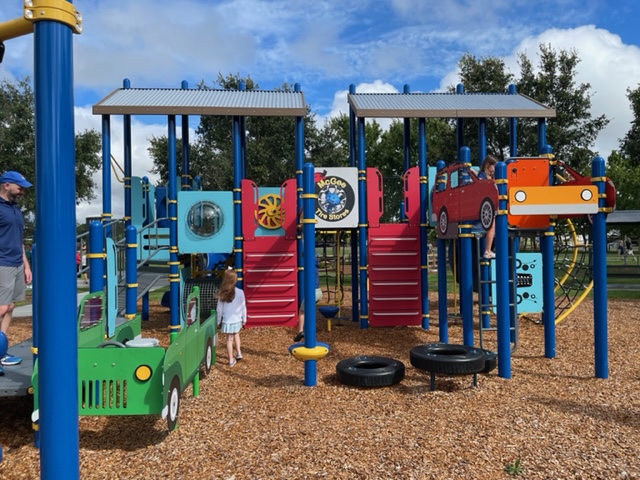 Formerly Cypress Youth Sports Complex, John McGree Park in Lakeland was officially dedicated last Saturday with a ribbon-cutting ceremony hosted by the City of Lakeland.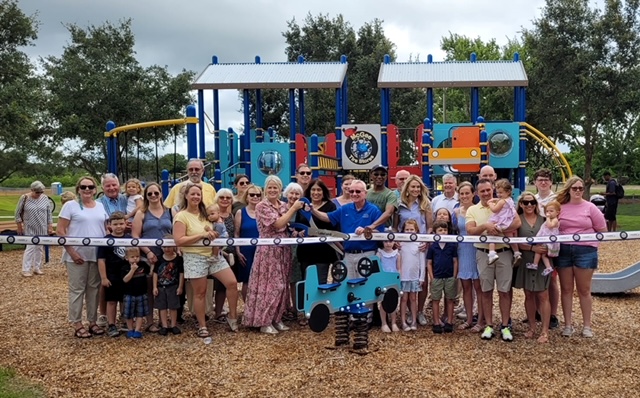 Located at 2125 S. Edgewood Drive, the park was renovated to include, as reported by the City of Lakeland website, "1/2-mile walking path, two lighted multipurpose fields, and a brand-new automotive-themed playground recognizing McGee Tire Stores, started by the late John McGee."
These renovations were financed through a $6,000 donation provided by the family of the late John McGee, a local entrepreneur who started and owned McGee Tire Stores. In honor of him and his store, the new playground includes an automotive theme with play cars and tires.
"This is a tremendous gift, and the City of Lakeland is extremely grateful that we have citizens like Mike and Kathy McGee that care about the well-being of the community, enough to donate $600,000 toward the park," said City Manager Shawn Sherrouse, as reported by the City of Lakeland. "This park is a much-needed facility that serves our youth sports programs, and we are thankful to the McGee Family for making the park so much better with their donation. The kids will love the new car-themed playground."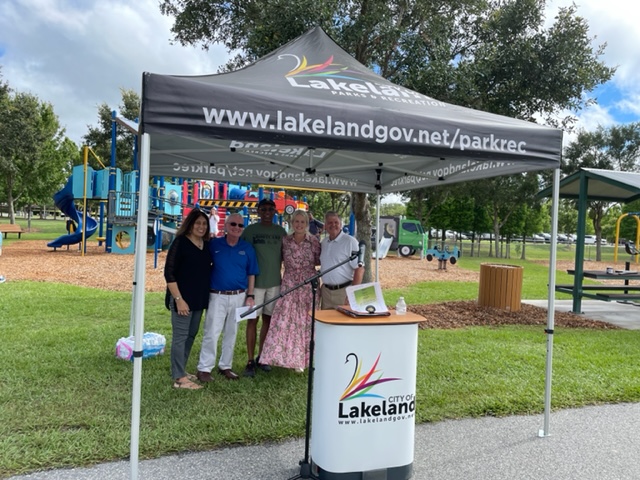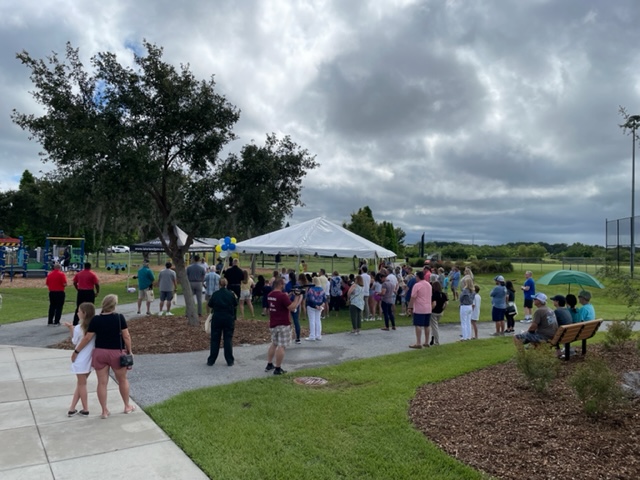 John McGee started McGee Tire Stores in 1974 after moving from Minnesota. Creating a new business during that time was rough, as the economy was suffering from double-digit unemployment, interest rates, and inflation, said his son, Mike McGee.
Despite the odds, he managed to open two new stores within ten years. Unfortunately, upon finishing the second store in the northside of Lakeland, he discovered that the location was losing more money than the first one was making, Mike explained.
John McGee was a member of the Rotary Club in North Lakeland. George Jenkins, the late founder and owner of Publix Supermarkets, was also a member at that time. When Jenkins inquired about the new business, McGee replied that his business was doing poorly and he may not be a member of a rotary for long.
Jenkins, upon hearing that, placed an order a few days later for seven truckloads of nearly 1,400 Goodyear steel-belted truck tires, which was a half-million-dollar sale that helped with the store's negative cash flow, Mike explained.
Upon his retirement in 1991, McGee had opened 30 store locations with more than 200 employees. "He impacted many people aside from family in a positive way," Mike said.
The key to his success was his positive, humble attitude. McGee was a person who never gloated about his success, and he considered the wellbeing of others over his own.
"He was very positive," Mike said. "If something good happened, he praised everybody in the store. Not himself, but everybody in the store. And if something bad happened, he took the blame for it. He also lived a humble lifestyle as well. He was born in 1929, so he grew up in the great depression, and it informed a lot of his character."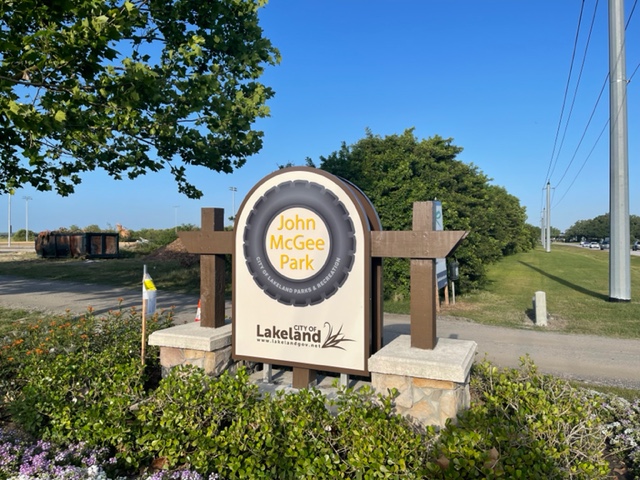 To honor his father's legacy, Mike and his sister, Kathy, donated $6,000 to help renovate Cypress Youth Sports Complex. He has searched for potential causes and decided to invest in the local park, which was renamed after his father in dedication of his business's legacy.
"I feel very blessed and great," Mike said. "It is nice and our grandchildren or maybe even their grandchildren will be playing on those fields. We feel very blessed to do this."