Bartow Entrepreneur Took Winning Strategy with Taste One Boiled Peanut Co. and Won Big
by James Coulter
What's better to munch on during the big game than a bag of boiled peanuts? Of course, the Taste One Boiled Peanut Company sells more than just regular old boiled peanuts. Their signature Smoked BBQ Boiled Peanuts were the best sellers at the last University of Miami football game. In fact, they sold out during the spring game at the University of Miami.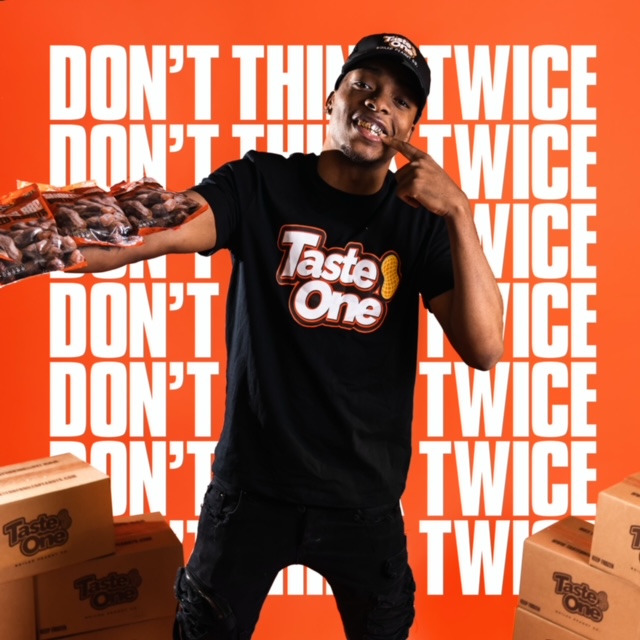 Lance Legett sells his famous boiled peanuts in more than 90 locations across Florida at convenience stores like 7-Eleven and Circle K. He recently launched his first location in South Florida, and he has even been invited to open a new location up north in New York. He currently has plans to start selling in Publix grocery stores.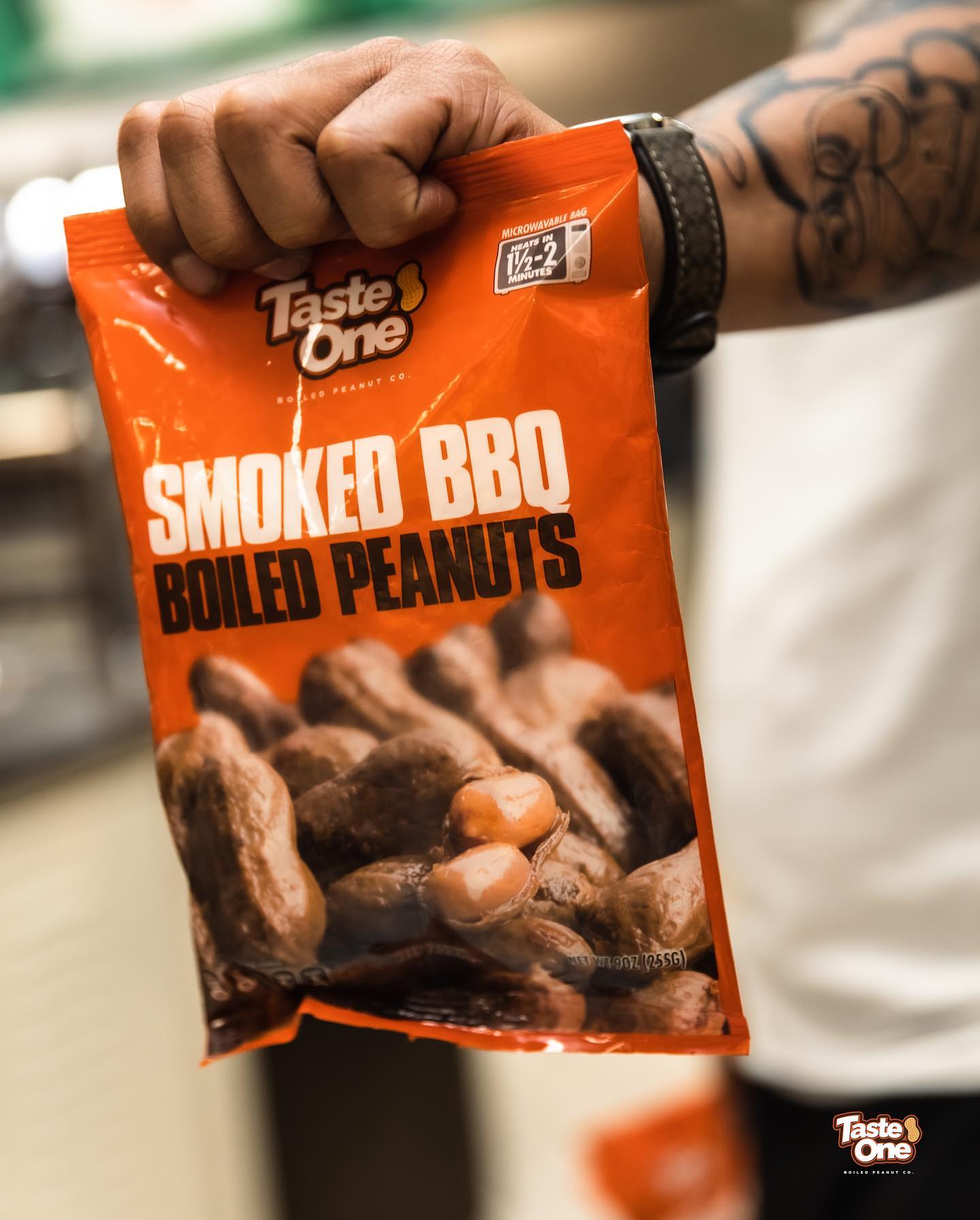 While Lance considers himself successful, he does not owe that success to luck. There's no such thing as luck, he insists. Instead, he owes everything to a winning strategic plan. Lance devised a winning strategy, and that strategy allowed him to win big, he said.
"I don't have any challenges," he said. "Once you have a game plan, you mark up all the challenges. That is why I was not coming out [to start my business] until I was fully prepared. I had to learn every angle of the business. I learned through trial and error. It is jumping out at a young age and learning, and now it is easy to."
Born and raised in Bartow, Lance graduated from the University of Miami. There he played college football before going on to play with the Cleveland Browns for two years.
Growing up, his uncle owned a frozen slushy van called Slush Yo Mouth. Whenever his uncle came to visit, young Lance would rush up to his van and receive a free ice slushy. Lance often told his uncle that he would buy his van, build his company, and become the first franchisee.
"You have to imagine me telling my uncle since elementary through high school up to college when I finished playing football, I told my uncle I would go to NFL and buy him a lot of Slush Yo Mouth," he said.
In 2011, he opened up a restaurant called Slush World located in Tampa. There he sold many items including slushies and boiled peanuts. As his website states, his boiled peanuts were a big hit and often sold out, so much so that he was inspired to close the shop after two years and focus on selling only boiled peanuts.
He opened up a warehouse with the intent of selling his famous smoked BBQ boiled peanuts. Unfortunately, as his website stated, "he ran into a wall", and ended up running a truck company for several years before focusing on his warehouse.
Lance knew that if he were to sell his boiled peanuts, he would have to go big or go home. He needed a winning game plan, and so he spent several years planning his big move before moving forward with his boiled peanut business. Most importantly, he would need a production team to help him promote and advertise his nuts.
Aiding him with video promotions on social media was Donovan "Donnie" Miranda. Donnie was close friends with Lance's nephew. Growing up, he would often meet with Lance and show him his work at his recording studio. Lance liked his work, so when the time came to hire a videographer and photographer to create promotions, Donnie was his top choice. By then, Donnie had more than ten years of experience, and he would use that experience to help Lance sell his nuts.
"The inspiration, really, is to get a lot of eyes on the product," Donnie said. "We come from the same background, so we understand each other, we want the product to get noticed and as big as it can get, and that is the inspiration, to come from a small place and reach globally, trying to take it."
Currently living in Atlanta, Donnie often visits Polk County. When he does, he always goes to the store and searches for the orange peanut package. Sure enough, he often sees it in the aisles—though, even better, he doesn't see them in the aisles, as they are sold out.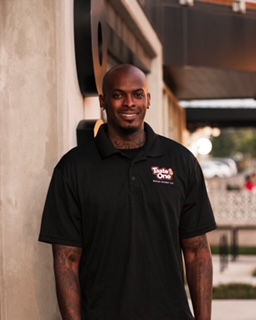 "They are going crazy," Donnie said. "We cannot keep them in the stores, it is certainly growing and growing fast…I owe my success coming from a struggling background to seeing families struggling with the surrounding area and not really knowingthere is more life than being stuck in the environment. That is where I feel I get my hunger to want to be successful."
Another member of his production team of marketing experts is Vincente "Vince" Lara, a graphic designer. Vince met Lance two years ago. Lance wanted him to work on a logo. Their collaboration eventually evolved into rebranding his entire product. The result was a bold orange and black color scheme as eye-catching as the branding of a sports team—a sharp contrast to the typical Southern aesthetics of most boiled peanutsproducts.
"We were looking for a fresher approach to a product that is only known as a very country southern product," Vince said. "So, with this company, it was about bringing a fresh approach to it. Obviously, the product itself will have a different flavor that not a lot of people had had when it comes to boiled peanuts. That was always our idea, we wanted to keep it very cool, and people from our community can relate to, and give them a cool approach, so we brought a bold approach to it and done our best to do a good image."
Together with Donnie's videography and Vince's graphic design, Lance and his team developed a bold, eye-catching logo and identity. What resulted has been bags of boiled peanuts that sell hotter than the boiled peanuts themselves. With more than 90 locations and counting, Taste One Boiled Peanut made a touchdown in its first play.
While most entrepreneurs would owe such success to luck, Lance does not believe in luck. Rather, he owes his success to his years of planning and strategy. He hopes to continue winning big in Polk County, throughout the state of Florida, and across the country. And he expects to put in the hard work to continue doing so. Hard work, after all, brought him this far, and he hopes to go even further.
"It's no secret: I have always been a hard worker," he said. "Once you put the time in and come up with a plan, you don't have a choice but do good."
To learn more about Taste One Boiled Peanut Co., visit their website at: https://www.tasteoneboiledboiled peanuts.com