Peebles Bar-B-Q Makes Good Down-Home Barbecue
by James Coulter
Sometimes you want good old-fashioned home-cooked barbecue without cooking at home. So, if you're looking for a home away from home, look no further than Peebles Bar-B-BQ in Auburndale. Come for the mouth-watering, fall off the bone barbecue; stay for the good hospitality and company.
Whether you prefer ribs, pork, beef, or chicken, Peebles Bar-B-Q serves up barbecue straight from the grill, smoked to full flavor, and cooked to fall-of-the-bone perfection.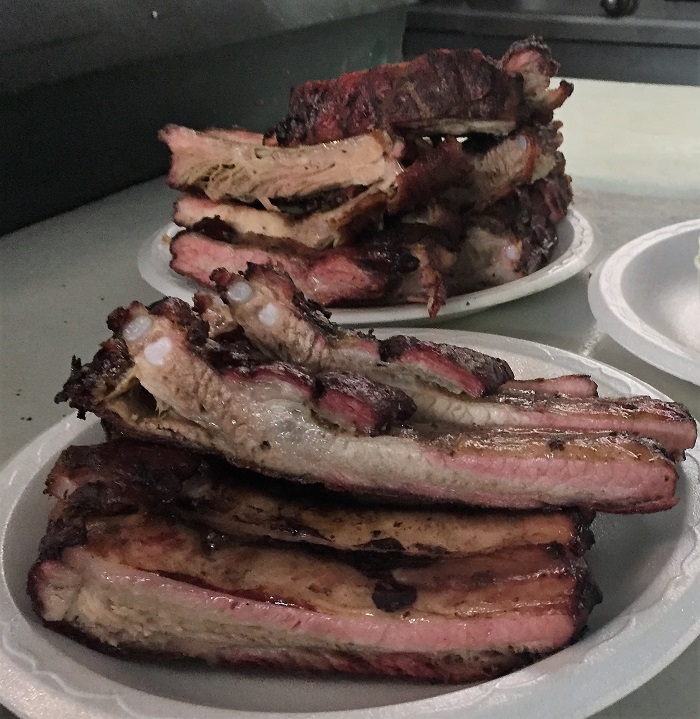 "I think people most enjoy that it is no frills, come as you are," said Erica Strickland, granddaughter of the original owner. "Whether you're coming from a ball game, a day on the water, or just an evening dinner, its quick service, home cooking. Everything is homemade with the same recipes our grandfather used. A lot of people come for the atmosphere because it is a unique experience that people cannot get anywhere else."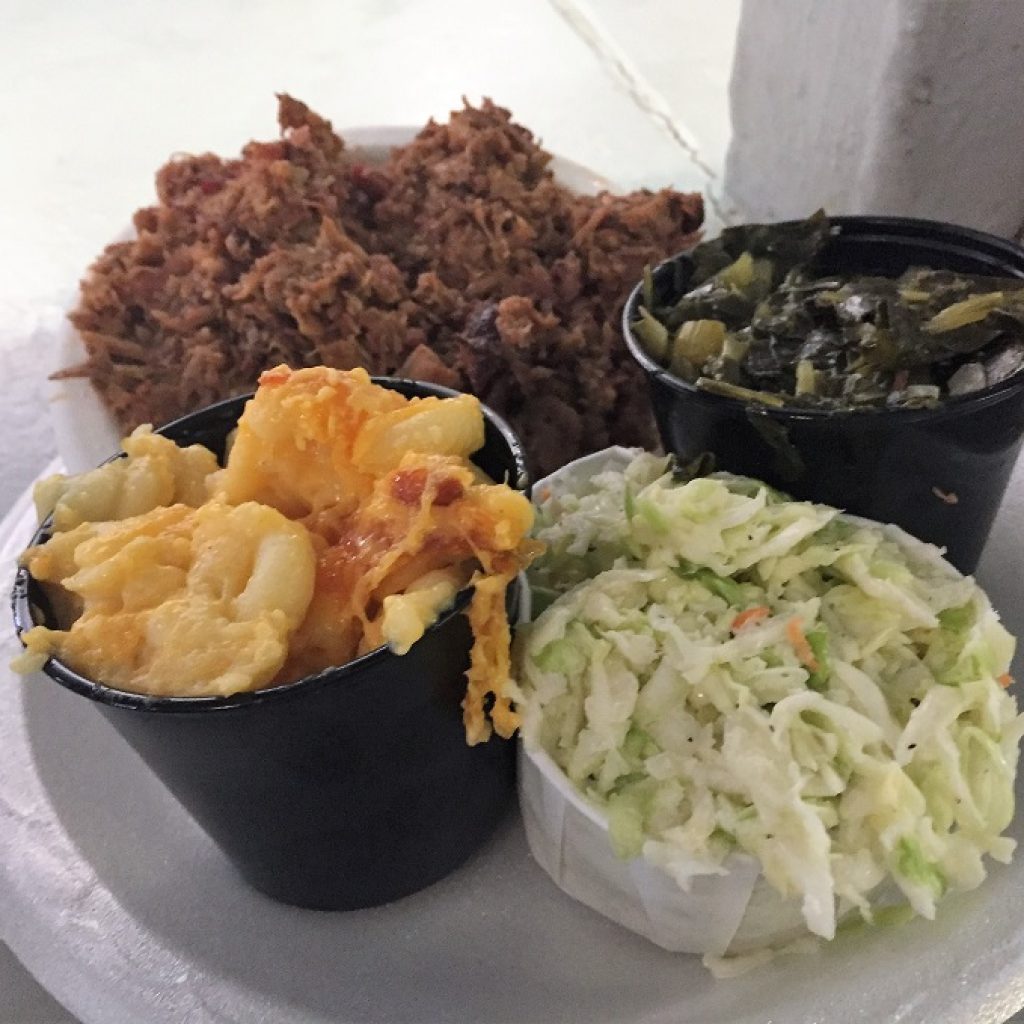 The barbecue, of course, is their biggest selling point. Smoked to absolute perfection, their meat is simply worth sinking your teeth into. And for many people, it's worth the repeat visit.
"So much flavor in ALL that they smoke," one reviewer wrote. "Could eat there at least 3 times a week. Wait staff is excellent with customer service too."
"Perfection on those ribs," wrote another. "Loved their original BBQ sauce with it. And, even though I am not a big potato salad fan, it was yummy."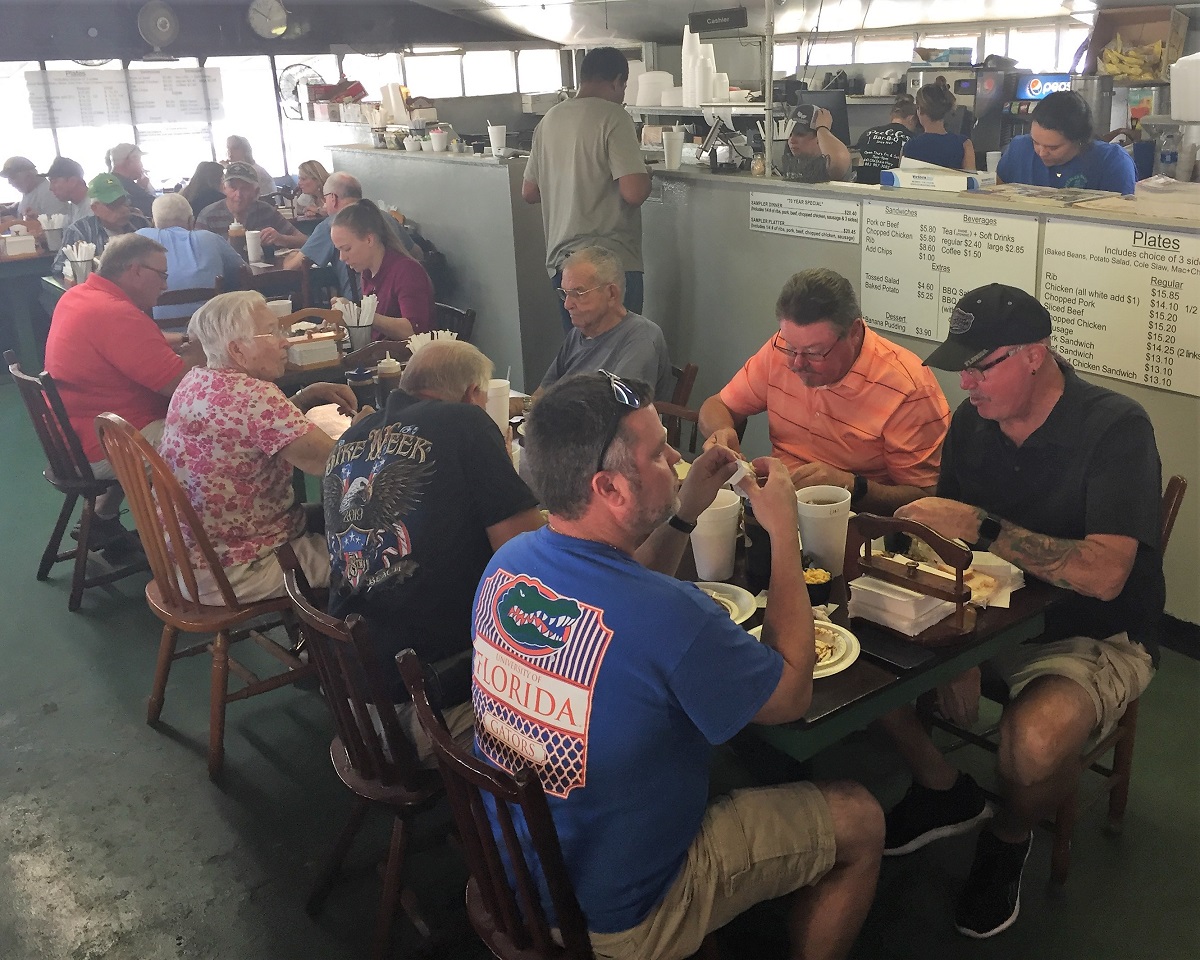 Customers old and new love the place, not only for its good cooking, but also its good company. From the moment you step through the door, you will be treated like family and served with the utmost hospitality that will keep you coming back.
"The people there are so friendly," one Facebook reviewer wrote. "The food was amazing. My wife and I have decided that Peebles is going to be our new place to go on weekends. Love the historical feel to the restaurant. Being it started just after WW2 and is still going strong says all you need to know about just how amazing the food is."
Peebles Bar-B-Q was started in 1947 by Ellie and Gladys Peebles. Ellie had been driving a school bus as his regular job, and he cooked barbecue for family and friends on the side. What started as a simple hobby soon grew into a small side business and then into a full-time business.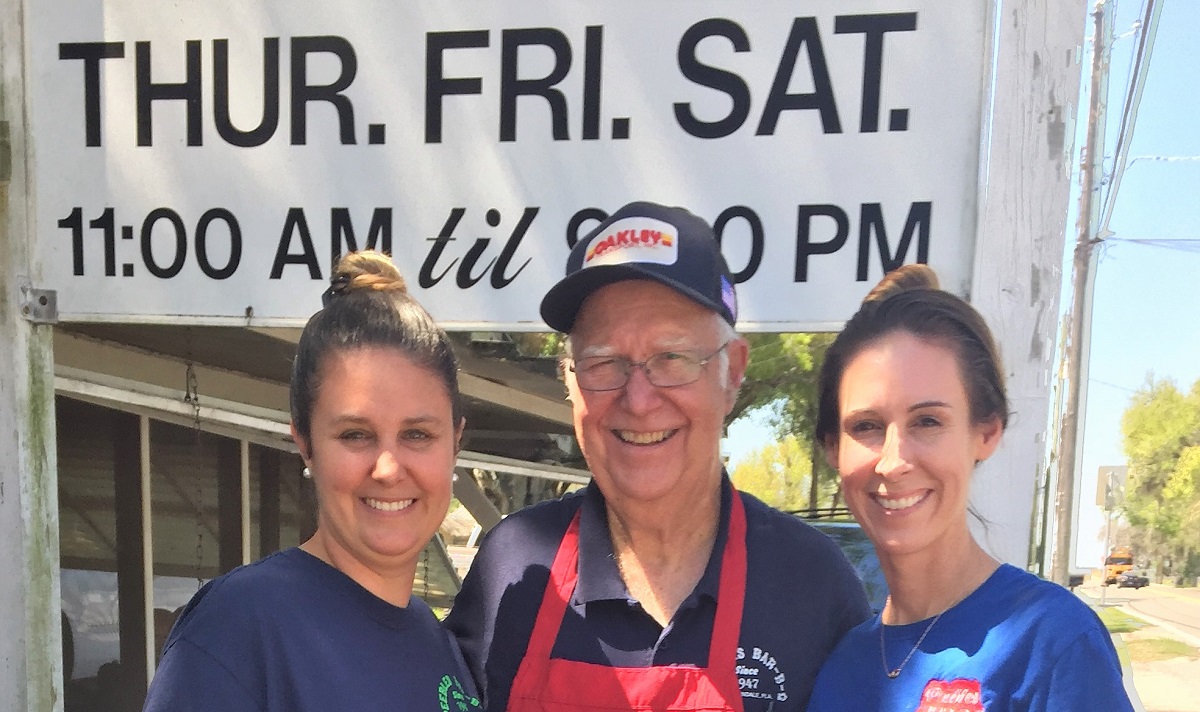 Upon being diagnosed with cancer, his two sons, Ronnie and Jerry Peebles, took over the business, and they were later joined by their brother-in-law, Dale Strickland, who had married Marsha Peebles Strickland. Dale and his two daughters, Erica Strickland and Jessica Knowles, currently run the establishment.
As a family-run business, Peebles Bar-B-Q remains successful through the support of the local community. Their customers are more than just people who order food. They are like an extended family, and the overall family vibe of the establishment encourages such a friendly, down-home attitude.
"Anytime that you come, you get to see someone in the family; and if you want some history or a tour, we can give you that, you can see how we smoke everything and how we run the business," Strickland said.
The family has high hopes of continuing their family's tradition. As grandchildren who never had the opportunity to meet their grandfather before he passed, they know him through his business. By keeping the business thriving, they keep his legacy living ever on. They hope that business continues to grow, and they have big dreams for the future.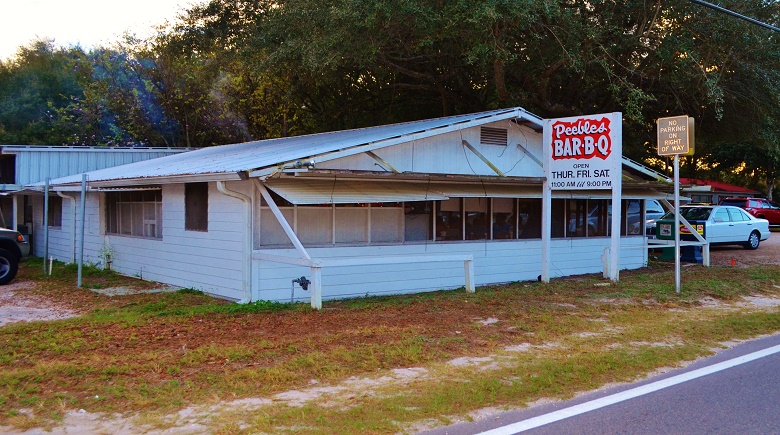 "It is a community staple, it is an Auburndale staple, and it is worth giving it a try," she said. "We want to keep things as close to the original as we can, and still provide the service and the food that our customers want to have. I would say the food is amazing, the atmosphere is one of a kind, and the staff is friendly, and we make you feel like you belong here."
Peebles Bar-B-Q is located at 441 Old Dixie Hwy Auburndale, FL 33823, open Thursdays through Saturdays from 11 am-9 pm. For more information, call 863-967-3085, or visit their website at: http://www.peeblesbbq.com/