K & E Little Smokers Wins Chili on the Ridge
by James Coulter
What do you get when you combine chicken, pork, and meatballs? You get the winning chili recipe at the annual Chili on the Ridge event, hosted by Haines City Rotary last Saturday.
James Golden of K&E Little Smokers and his team won first place at the annual chili competition. Rather than prepare traditional homestyle chili, Golden decided to offer something slightly more unique.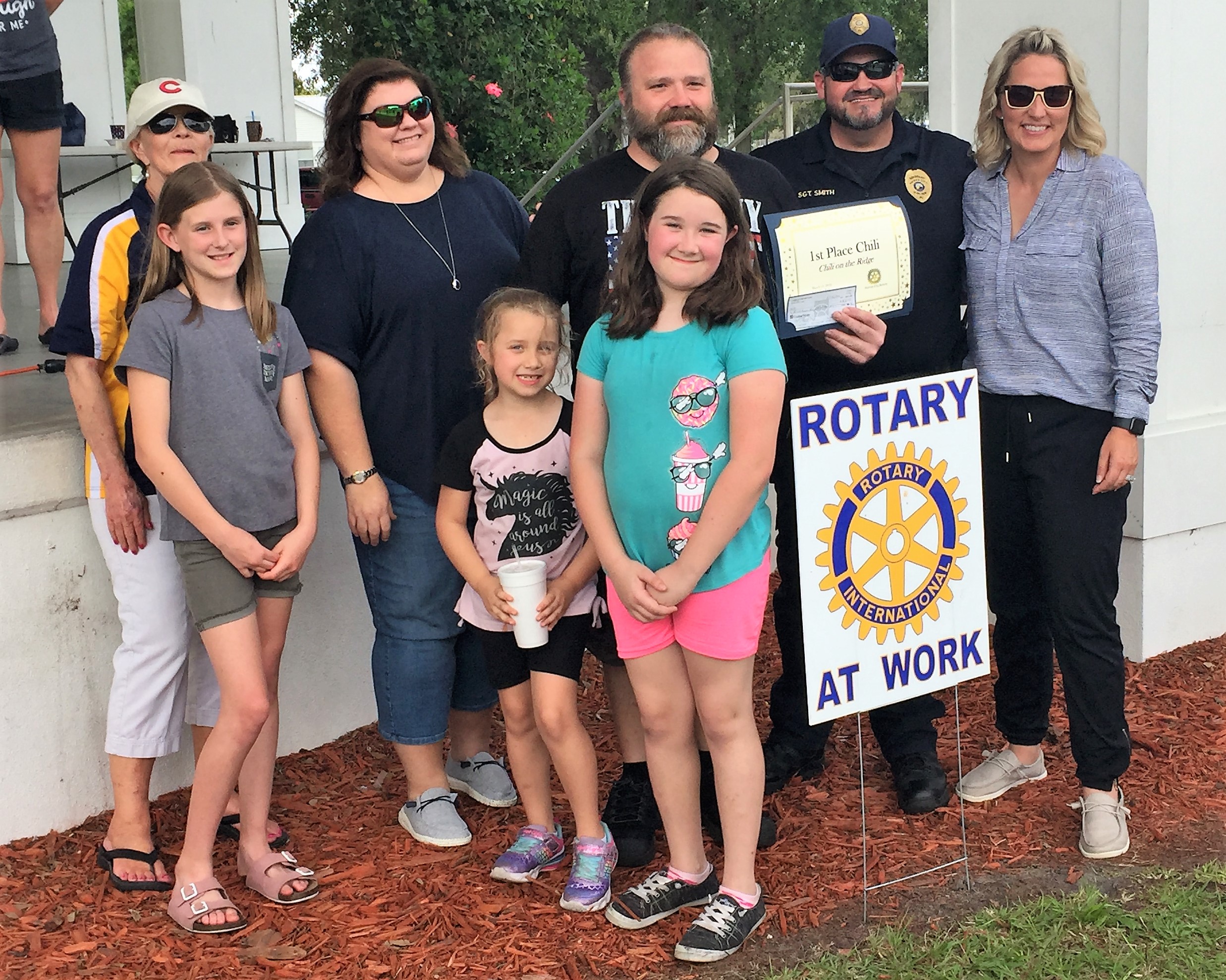 "The chicken is roasted, the pork is smoked, and the meatballs are the Italian meatballs I sell in my food truck all week," he said.
Golden originally owned and operated an Italian eatery in Davenport. He has since moved his business into a food truck, which he frequents at various local events such as this.
Not only was he proud to win first place, but he was also humble enough to donate all of his prize money directly to the Haines City Rotary and its proceeds. As for his secret to his success, he owes it to his experimentation.
"[It's] trying a lot of times and finally hitting it…and trying different recipes until you land on something that works," he said. "It feels better than third place last year…Looking forward to winning first again."
K&E Little Smokers won first place. Second and third place went to Straight Up Smokin and Straight Up Green respectively.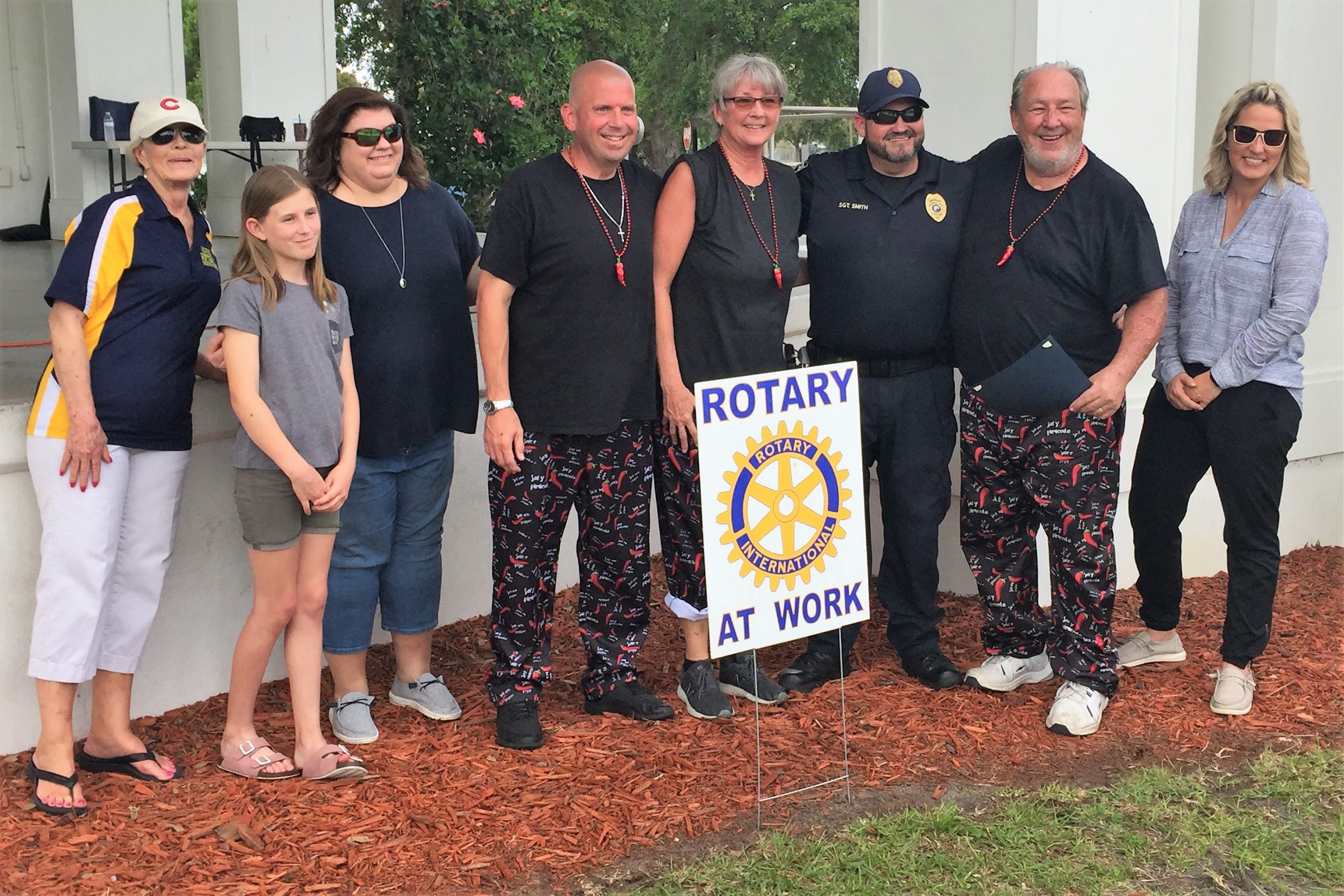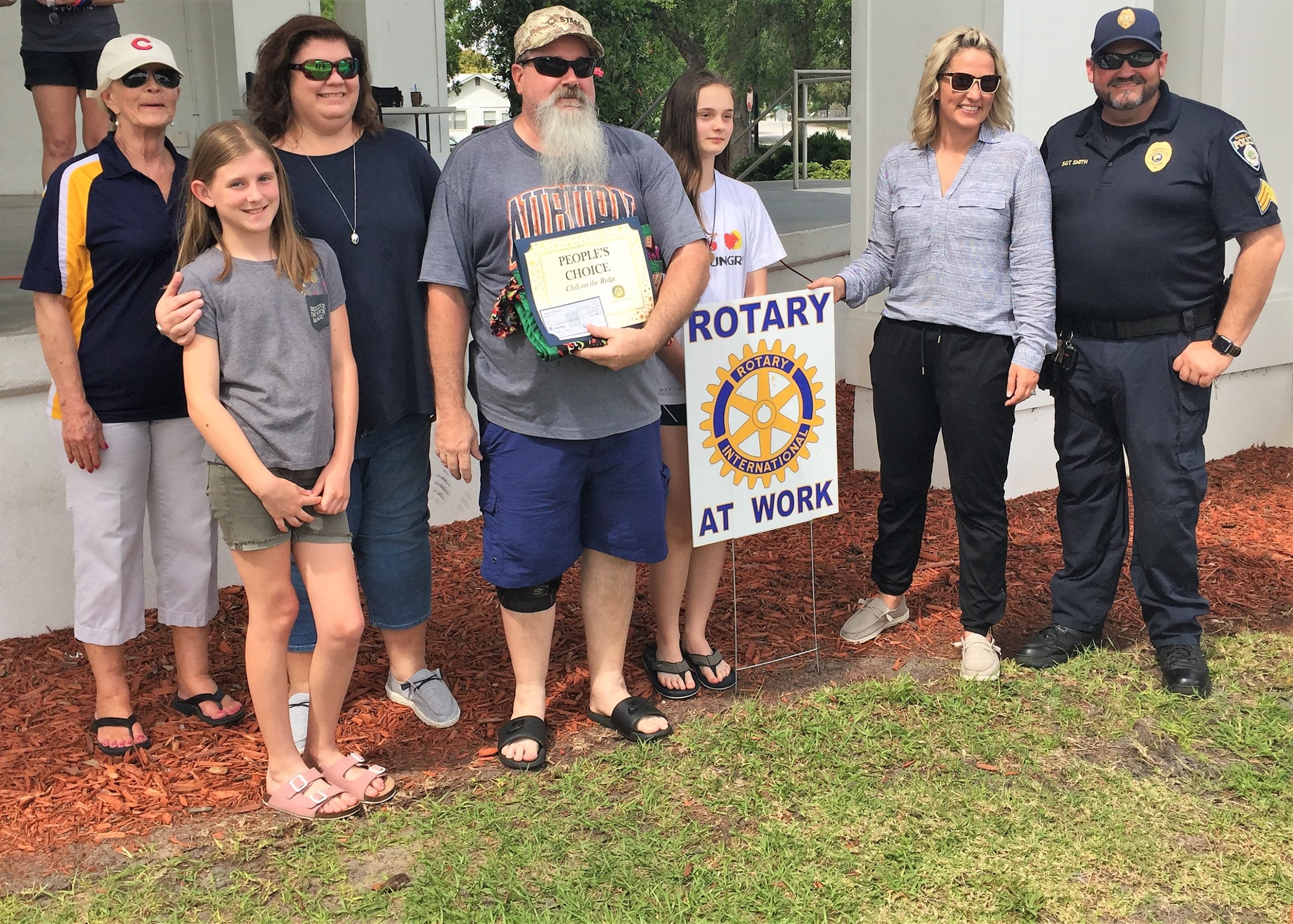 Gary Peacock of Pappy Gen 3 won People's Choice for his chili. Though he was not as boastful as to share his secret, he owes his success to his team and his lovely wife.
This year was his first time attending the annual chili competition. He was inspired to attend after hearing about it on the radio. For his first time attending, he was especially proud to win people's choice.
"Wonderful," he exclaimed. "It affirms what I wanted to do."
Chili on the Ridge is one of the two signature events hosted by the Rotary Club of Haines City. Both are hosted as fundraisers to raise proceeds for scholarships to local high school students.
Hosted at Lake Eva Park, this year's event received the largest turnout since they first started many years ago, said Rotary President Steve Tiner. More than 250 people attended this year's event, including more than a dozen teams and several craft vendors.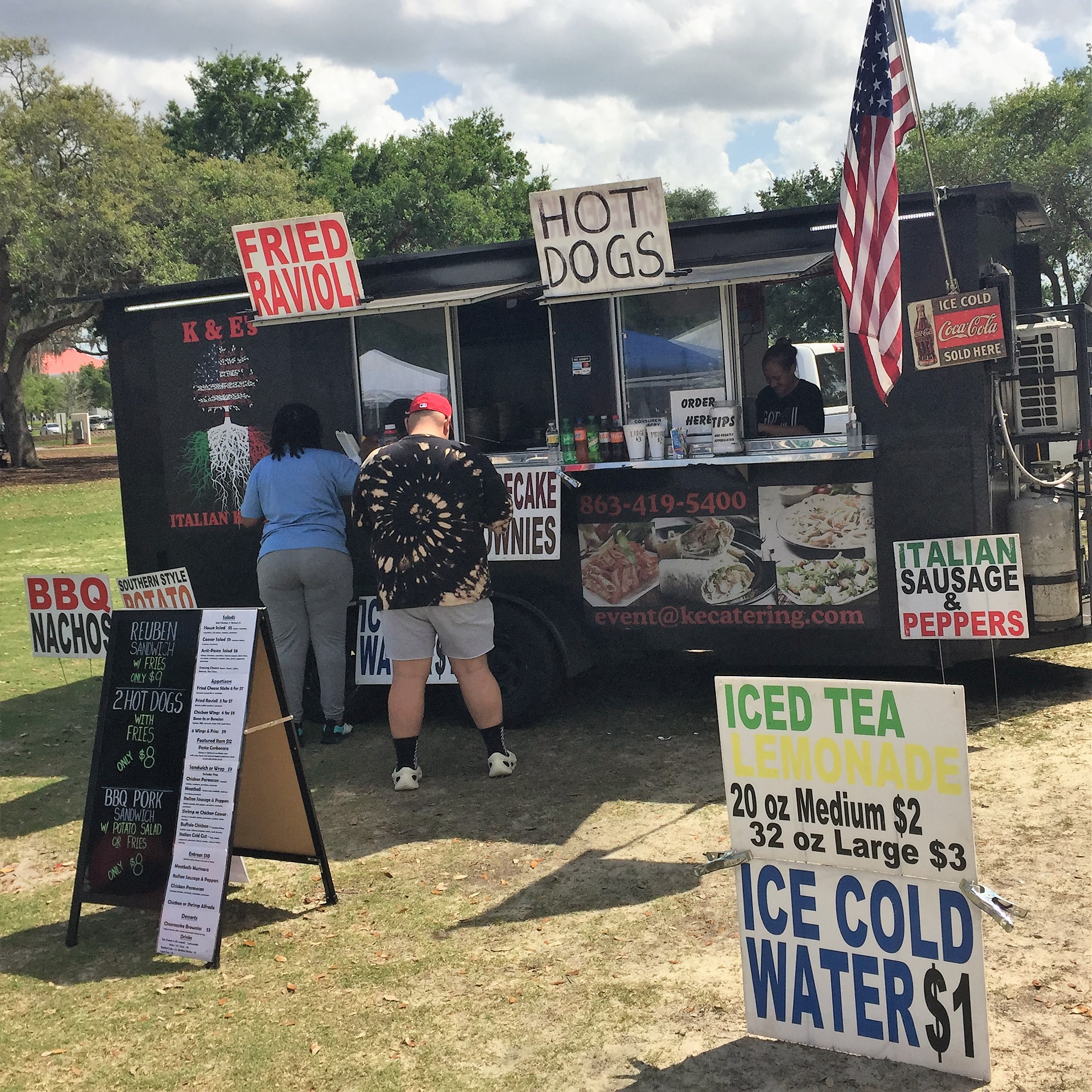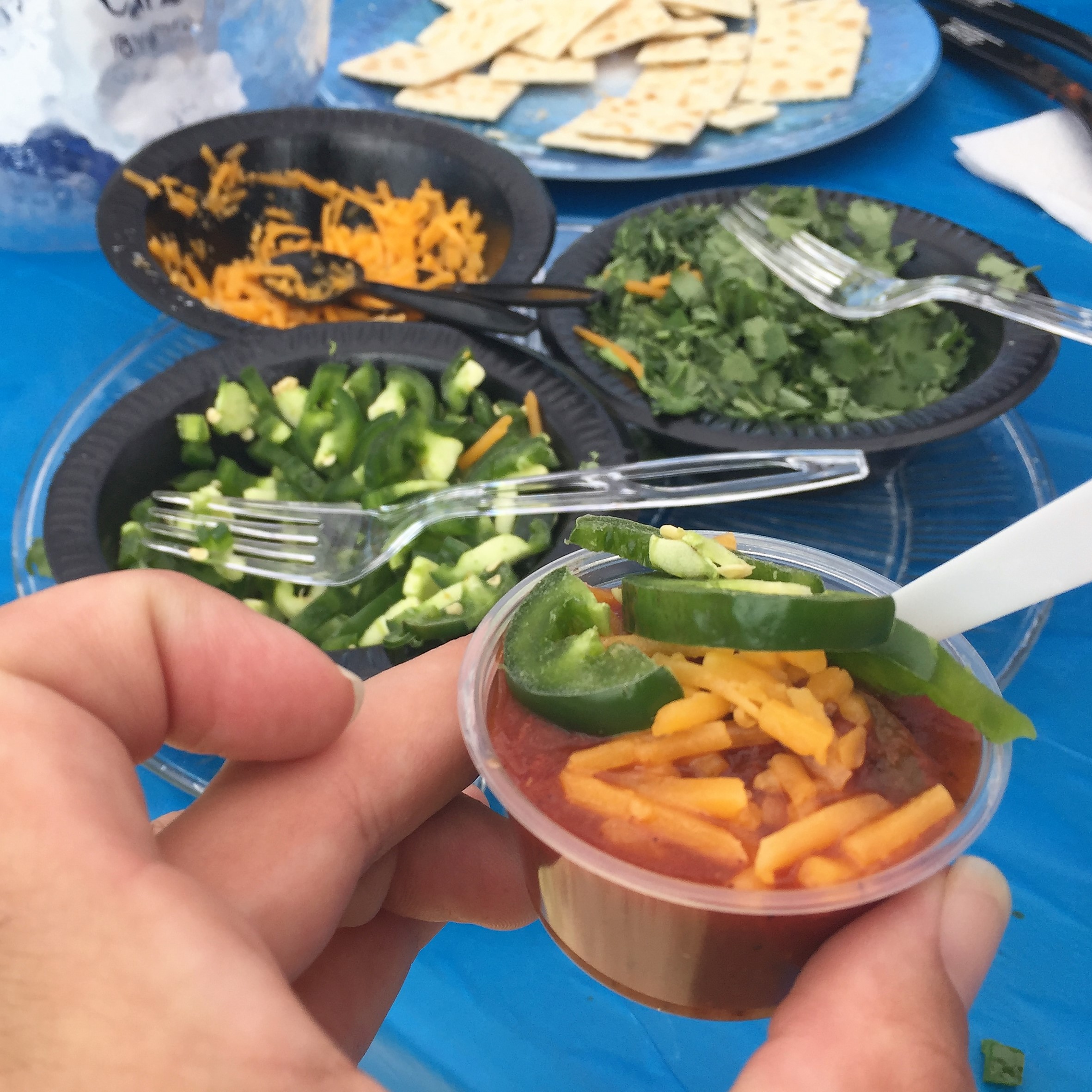 Tiner owed the overall turnout to the great weather that day. The clear skies and sun were a welcome contrast to last year's event, which received heavy rain and thunderstorms. That, along with the event serving as a community staple, drew in a much larger crowd than previous years, he said.
"We do this every year, and it benefits the community," he said. "I think the big story is that all of the money raised goes directly towards scholarships to high school students. We are not sending this out anywhere. We are keeping it in the community. And we look forward to hosting our next big event…and for everyone to come out."