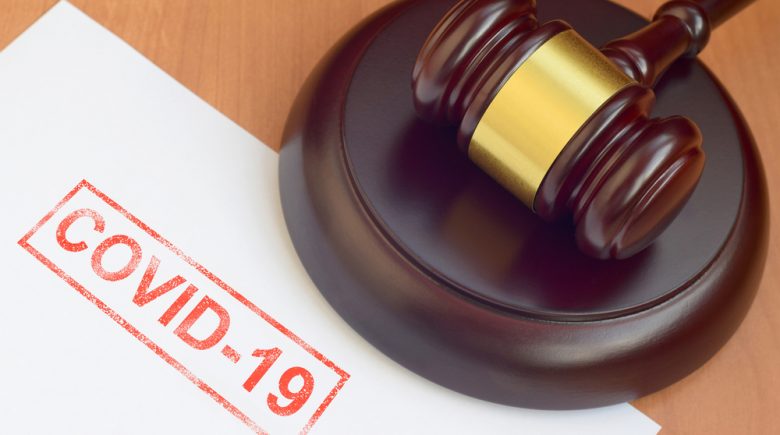 SB 72 Provides COVID Liability Protection to Local Businesses
by Kevin Kieft, President/CEO, Lake Wales Area Chamber of Commerce and EDC
COVID-19 has hit the world very hard from a health standpoint and from a business standpoint. As we continue to modify how we do business we must examine new protections that need to be enacted.
Complicating matters further is the ever-looming threat of potential litigation. Even with many businesses going above and beyond to comply with state, local, and CDC guidelines concerning COVID-19, a customer could still claim to have contracted the virus from their establishment and file a lawsuit against them.
Fortunately, new legislation has been passed that will provide much-needed protection to local businesses against such frivolous litigation, all while balancing out consumer rights by ensuring that customers have their health and safety protected during these most uncertain times.
COVID-19 Liability Protections, SB 72, according to a recent newsletter from the Florida Chamber of Commerce, "provides liability protections for businesses, educational institutions, and health care facilities that have substantially complied with governmental health and safety guidelines to keep employees, customers, and patients safe."
Essentially, this new bill ensures that businesses that remain faithfully compliant with all local, state, and CDC guidelines concerning COVID-19 cannot be held accountable for frivolous litigation. As long as you and your business obey the rules by wearing masks, enforcing proper social distancing, and maintaining maximum cleanliness, you cannot be held accountable for a customer claiming to have contracted the virus from your establishment.
More than 100 local chambers have joined the Florida Chamber's COVID Liability Protection Coalition to help ensure that this important piece of legislation passed in Florida. We are happy to say that the Lake Wales Area Chamber of Commerce is one of those chambers.
As a Chamber of Commerce, we are looking out for the interest of local businesses and the good faith actors that are trying to do everything right. After we read the final draft of SB 72 and learned how it will protect businesses and allow them to stay open, that is why we got involved.
As a Chamber, we considered SB 72 a good step to protect our businesses who remain commited to doing things the right way. If they are following the right guidelines, they are protected. It offers peace of mind, ensuring your business will not get sued frivolously over someone getting sick in your store.
Without this protection, businesses would remain open to frivolous litigation. So, it is really protection, much like insurance. You will not be taken advantage of. You will not be singled out. That is why we promoted it and signed on as a supporter with the Florida Chamber to get it passed.
Of course, we wanted to make sure that this legislation balanced the rights of business owners with consumer rights. We don't want customers contracting the virus from negligent businesses any more than we want complaint businesses to fall prey to predatory lawsuits.
For that reason, we are proud that this bill protects businesses that comply with all necessary guidelines and weeds out bad actors who take risks with the health and safety of their employees or customers. Simply put, as long as you are obeying the rules, you have new protections to remain open and employ Floridians.
Our mission as a chamber is to support business. We are a sounding block for business. We are a clearinghouse for local business. We will always stick up for our local businesses and our business members. For that reason, we supported this effort.
From the chamber side, we appreciate all the consumers and businesses and all the people who are working with all our businesses during this tough time. Today's workers are trying to make a living and make their lives easier with what they are told to do, and by doing so, we can all get through this together.