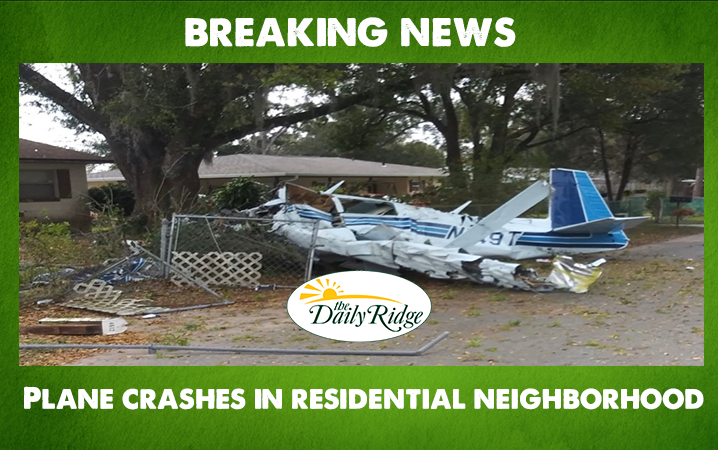 Final Update: At approximately 11:26 am this morning, Thursday, February 13, 2020, a single engine fixed wing land-based plane (1981 Mooney M20J, N1149T) was heading South/Southwest towards Bartow Airport when it crash landed into a residential neighborhood approximately 3/4 mile from the airport. The plane was in communication with the airport and was intending to land. There were no unusual or warning communications from the airplane. The plane landed in the front driveway of the residence located at 4612 Weston Road in unincorporated Bartow. There were two adults (married) on board the plane–Bonnie Powell, 73, and Dennis Powell, 76, of Port Orange, Florida–they were deceased when Polk County Fire Rescue and Polk County Sheriff's Office deputies arrived.
No one on the ground was injured. There is physical damage to the driveway, an oak tree in the yard, and the front chain-link fence. A window of a vehicle in the neighborhood was shattered when debris from the plane stuck it.
The Polk County Sheriff's Office is conducting a death investigation and the Federal Aviation Administration (FAA) and National Transportation Safety Board (NTSB) are investigating the plane crash.
UPDATE:  Pilot and passagenger have both been confirmed deceased by emergency officials.  No other people were hurt or injured as a result of the crash.
Original Release:
Small Aircraft crashed into residential neighborhood close to the Bartow Municipal Airport.  Emergency personell is currently on scene.
Condition of occupants is unknown at this time.
We will bring you more information as it becomes available.