Country Star Bailey Callahan Performing Newest Single At Thunder On The Ridge
by James Coulter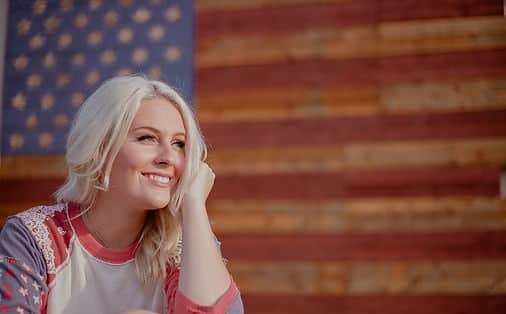 Born and raised in Orlando, Bailey Callahan moved to Nashville to pursue her dreams of becoming a country music star. For the past nine years, she has been working hard to pursue her heart's dream, yet there are many times when her heart dreams of Florida.
Feeling homesick, Bailey decided to write her newest song as a tribute to her home state and the community she left behind to pursue her dreams. That song is featured in her newest single, "Home Made", which will be released on July 11.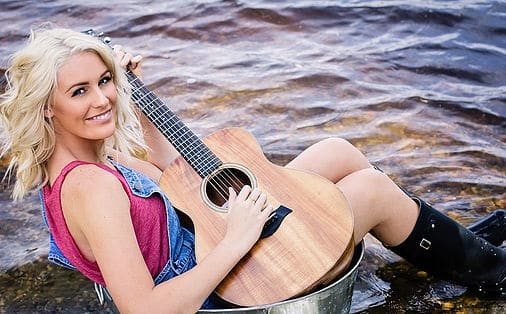 "I wanted to write a song about where I am from, about my community and everything," she said. "I just love that. It feels real homey to me. So I wrote a song saying that you take the girl out of the state, but you cannot take the state out of the girl. That is what Home Made is about."
Bailey will be performing the titular song of her new single, along with many other cover and original songs, during her performance at Haines City's Fourth of July celebration, Thunder on the Ridge.
Aside from performing the song, "Home Made", she will also be filming video footage for the song's music video at the concert. So not only will attendees be able to listen to her music, but also potentially have a chance to be featured in the music video through the crowd footage.
Bailey was invited to perform at this year's event almost by total surprise. She considered herself lucky when she received the e-mail, and she did not hesitate to accept the offer. Needless to say, she is excited to attend and perform, and her expectations are as high as they can be.
"I hope that it goes [well]," she said. "As far as expectation goes, I want to play all the songs, interact with fans, let people have a good time, and give America the performance that it deserves on July 4th."
Bailey's love of music started with a bet. Her grandmother offered $50 to the first grandchild to learn how to play a musical instrument. Motivated by the prospect of being able to buy ten new Littlest Pet Shop figures, Bailey took to learning to play the guitar.
At first, Bailey was not in love with music. That all changed when her parents gave her Taylor Swift's "Fearless" album as a birthday gift. Upon listening to it overnight, she went from wanting to play music to wanting to immerse herself in it, she said.
"I started writing songs," she explained. "It is all I wanted to do, all that I wanted to be. From there, it transformed into…becoming my own artist, but still having at the end of the day the roots where I come from, which is my sound. I have to give a shout out to my grandma and Taylor Swift, I would not be here without them."
Since then, she has grown up and has been performing music professionally for the past nine years. She moved to Nashville and began touring across the country. Currently, she performs 150 dates per year.
Bailey describes her musical style as the female version of Eric Church, as a performer with a lot of heart and sass. She performs everything from original songs to covers. No matter what she performs, she loves being able to please her fans and have a fun time doing so, she said.
"I just have so much of a love for traveling to different states and meeting different people for the first time and building relationships," she said. "I love connecting with my fans. It is my favorite thing. I owe everything to them."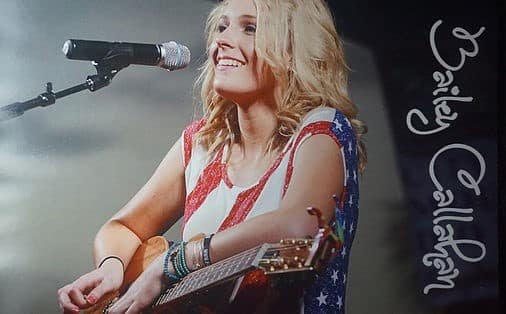 When not performing her music in concert, she loves giving her fans and other people a behind-the-scenes look through her YouTube vlog series, "Nashville or Bust." Her vlog gives her the opportunity to pull back the curtain and show people what it is like to be an up and coming star in Nashville, she said.
More than simply being yet another star making music for the fame and fortune, Bailey sees her role as a songwriter as a big responsibility, an opportunity to spread an important message to the people.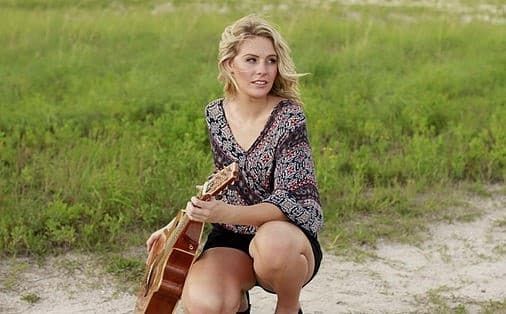 "I realize as a songwriter that what you have to say is so important, and that is when you really start becoming unique in yourself when you are portrayed as an artist," she said. "So I learned that through Home Made when I made it, and I feel it is connected with so many people. And at that moment, I realized that what I have to say is so important."
Interestingly enough, her single releases on the same date as 7-Eleven Day on July 11. Living in Nashville, there are no 7-Eleven gas stations, but there are plenty in Florida. So she hopes people can purchase her single and enjoy a free Slurpee on her behalf, she said.
"Not only can you listen to Home Made when it comes out, but you can also celebrate, to a certain extent, and go get a free Slurpee on 7-Eleven day," she said. "So you can listen to my single and have a free Slurpee at the same time. So it is a big celebration."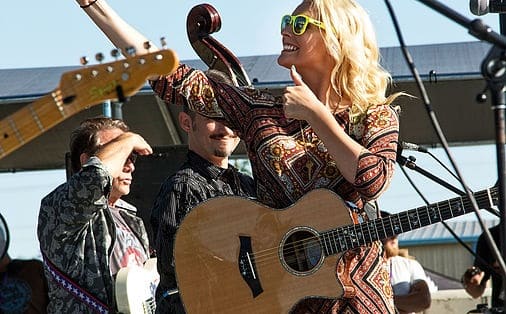 Thunder on the Ridge will be hosted on July 4, 2019, from 3 p.m. to 9:30 p.m. at Lake Eva Park, located at 555 Ledwith Ave, Haines City, FL 33844. For more information, visit: http://www.thunderontheridge.com/
To learn more about Bailey Callahan, visit her website at: http://baileycallahan.com/