When Your Town Is Lighting Its Christmas Tree
by James Coulter
Thanksgiving may be over, and holiday shopping may have started, but the holiday season truly hasn't begun until the Christmas tree has been erected, trimmed, and lit.
Every town has at least one big Christmas tree, and they often host their own tree lighting ceremony where everyone can rock around the tree, with everyone dancing merrily in the new old-fashioned way.
The following towns will be hosting their own upcoming tree lighting ceremonies. Check and see when your own hometown will be rocking around the Christmas tree, and be sure to arrive so you too can be dancing merrily.
Winter Haven
Christmas Tree Lighting in Central Park
When: Thurs. Nov. 29, 2018 @ 6:00 p.m. – 7:30 p.m.
Where: Central Park in Downtown Winter Haven
The City of Winter Haven is set to light up their Christmas Tree at Central Park in the heart of historic downtown at the stroke of 7 p.m. Before then, the first 200 children can enjoy the festivities with free crafts, hot chocolate, and cookies provided by local establishments, while guests of all ages can enjoy traditional songs as sung by carolers from Theater Winter Haven.
Auburndale
Christmas Tree Lighting
When: Thurs. Nov. 29, 2018 @ 5:00 p.m. – 8:00 p.m.
Where: Historic Depot in Downtown City Park
The trains may no longer stop at the Historic Depot in Downtown Auburndale, but Santa Claus will surely be pulling in on the Polar Express to this small town to help celebrate its tree lighting at 7 p.m. So you better watch out, you better not cry, and you better not pout because Santa Claus will be coming to Downtown.
Haines City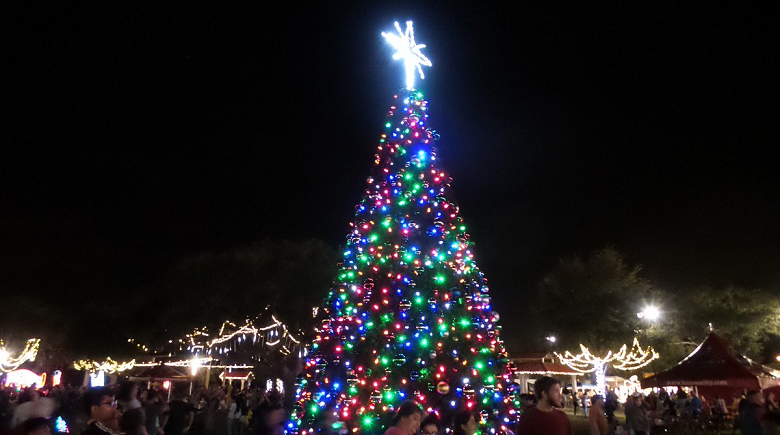 Glitter, Glisten & Snow
When: Sat., Dec. 1, 2018 @ 6:00 p.m. – 9 p.m.
Where: Lake Eva Park
What could be better than watching Lake Eva's 31-foot-tall tree light up in holiday splendor? How about doing that while playing in the snow? Guests can do just that by sliding down snow sleds, as well as engaging in other holiday festivities such as arts and crafts and photo opportunities with Santa Claus himself.
Mulberry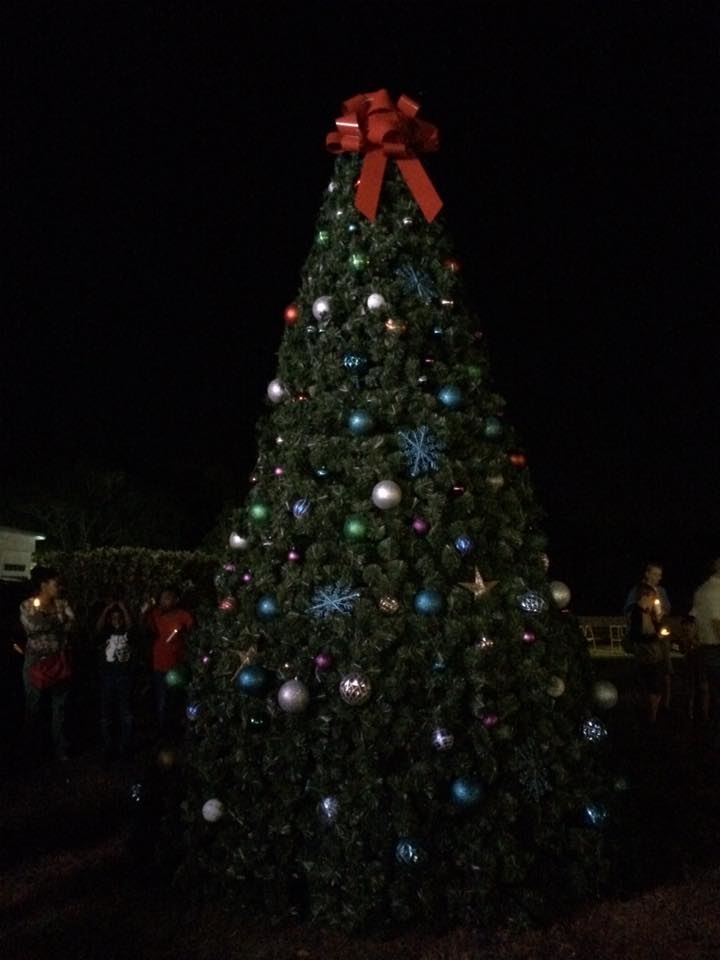 Mulberry Christmas Tree Lighting
When: Sat., Dec. 1, 2018 @ 7:00 p.m. – 8:00 p.m.
Where: Mulberry Civic Center
There's no place like home for the holidays, no matter how far away you roam. And for the city of Mulberry, their own hometown will be set for the holidays once the big tree at the Mulberry Civic Center is lit for the season, ensuring that local residents for the holidays feel at home sweet home.
Davenport
Tree Lighting Ceremony
When: Mon., Dec. 3, 2018 @ 6:30 p.m. – 8:30 p.m.
Where: Market Square
It's beginning to look a lot like Christmas everywhere you go in Downtown Davenport, but it's not quite Christmas until the big tree is decorated and lit. Only then can downtown visitors have a happy holiday with everyone dancing merrily to the new old-fashioned way.