Hundreds Of Toys Collected At Inagural Toys 4 Our Town
by James Coulter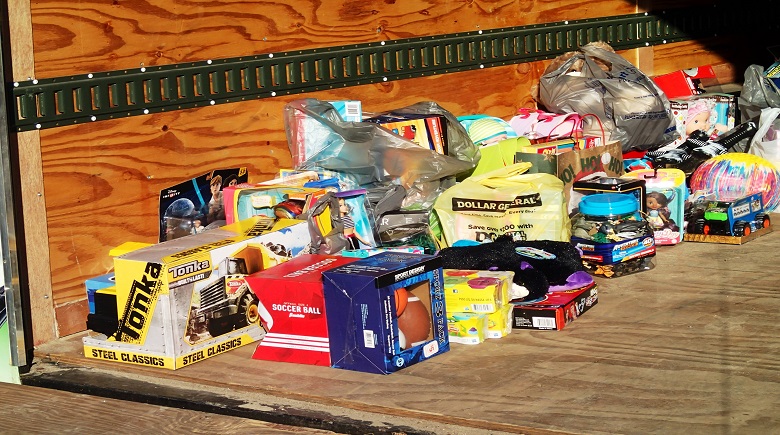 Winter Haven children who would have otherwise gone without Christmas presents can look forward to finding something underneath their Christmas tree this year thanks to the hundreds of toys that were collected during the inagural Toys 4 Our Town on Saturday.
Hosted at the Winter Haven Moose Lodge 1023, and organized by The Freedom Church in Lake Eloise and by local resident Melanie Brown, the toy drive allowed guests to enjoy live music, bounce houses, and barbecue in exchange for either an unwrapped toy or $10 for admission.
While the event experienced some competition from other events within the area that day, the turnout nevertheless more than exceeded expectations, as hundreds of toys were collected throughout the day from the very start of the event at 10 a.m. until the very end at 7 p.m., with an after party hosted at Old Man Franks afterwards, explained Brown.
"We are doing well because we received a lot of toys, and that was my main goal," she said. "It all came together. I don't see any problems."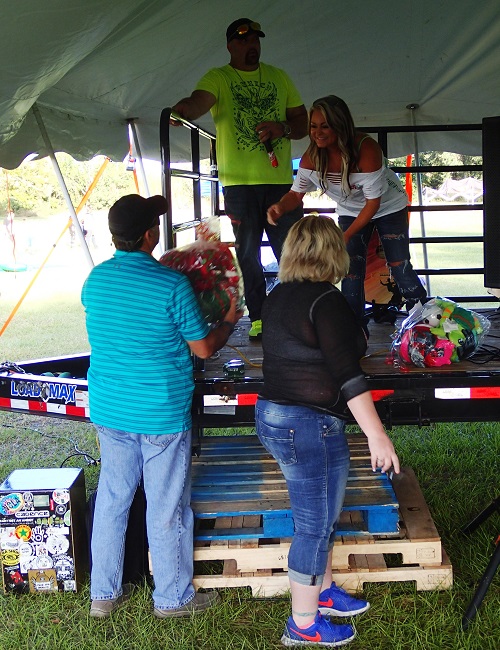 Brown wanted to host the event as a way to collect toys for local children, as most other toy drives usually have people donating toys without knowing exactly where their donations will end up.
"Sometimes you give toys to an organization and they give them to places where you don't know where they are going," she said. "I wanted to make sure the kids in our own town was going to be getting toys and that we knew where those toys were going."
Brown has vast experience volunteering at and organizing many charity events within the past, and currently sits on various committees for such events.
She teamed up with the Moose Lodge, which allowed her the space to host the event, as well as provided the food, beverages, and indoor activities within the lodge such as cornhole.
Rob Hanrahan, an administrator at the Moose Lodge, who had been working with the organization for 16 years, was quite impressed by the turnout for this inagural toy drive, and expects future events to become bigger and better.
"I am overwhelmed with the number of toys we collected for the community, and it has been a success," he said. "Hope we can do it next year, grow it, and make it bigger."
The donations were collected by The Freedom Church in Lake Eloise, which plans on delivering and distributing the toys to local children on Christmas Day.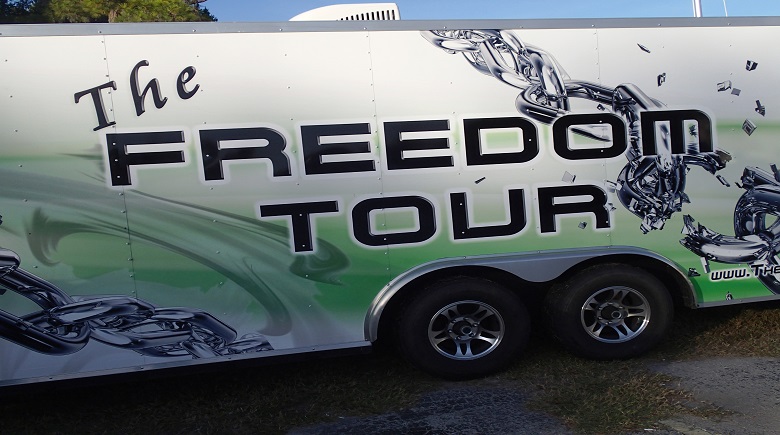 Bobby Williams, Pastor of The Freedom Church, agreed to participate within the event, as he believed in its goal of collecting local toys for local children, and which this inagural event more than exceeded his initial expectations.
"We all worked together [with] the ministry and the people coming together [and] working together for the good of the community," he said. "So hopefully when they see the results on Christmas days, all the families and children will be blessed, [and] this will all build on that."
Guests who presented their unwrapped toy or $10 donation were then provided admission to the other activities occurring that day. This included live music as provided by local bands such as Troy Thompson Band, Southern Blend, and Hype Entertainment.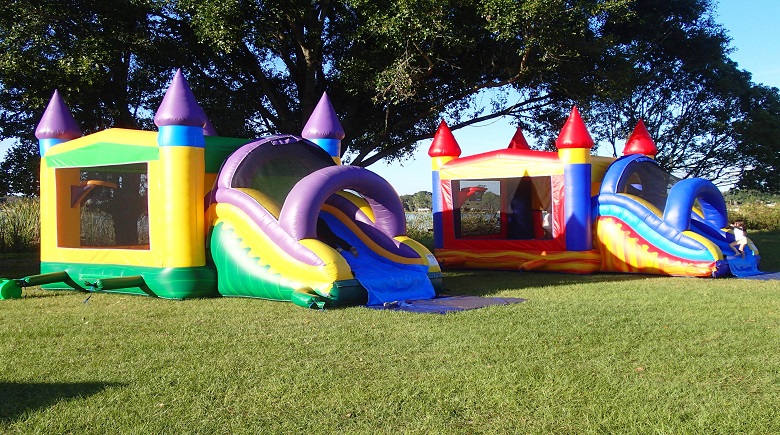 Children attending the event had the opportunity to participate in various fun activities such as bounce houses, face painting, and live music and entertainment as provided by Too Infinity.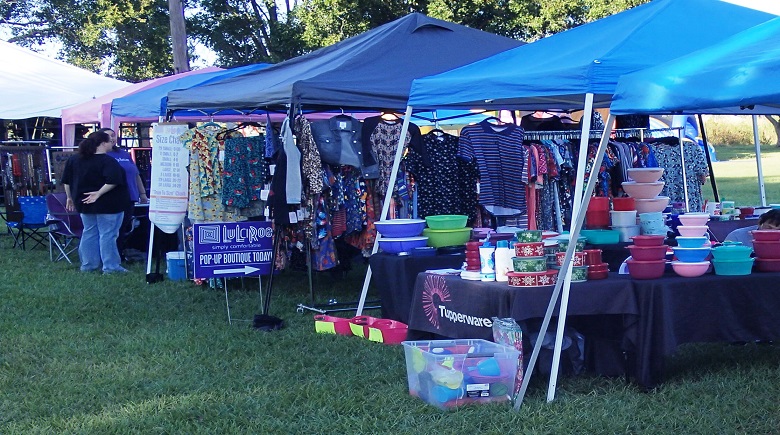 Keith Jr., who oversees Too Infinity, has been involved with many other events hosted by Brown. Whether there are 50 children or 250 presents at these events, he always ensures that they have a fun time.
"Being one of those less fortunate kids growing up, it helps to do something like this," he said. "I wanted to help out and give back because I have been in that situation, so I wanted to give my helping hand."
Over the years, Brown has been supported by various individuals and organizations that have allowed her fundraising events to be put on flawlessly.
Most prominent have been folks like John Straughn, who organizes the annual Rockin on the River event, and Carl Fish, publisher of The Daily Ridge, who helps promote such events.
Additional help has been provided by close personal friends such as Adrienne Richards and Travis Williams, both of whom have been more than willing to help her as much as she herself wants to help the local community.
"Melanie does so much for the community," Williams said. "She is always there when people are in need. She does a great job organizing and bringing things together. So anytime we can be a part of the event and help out the community, we are there."