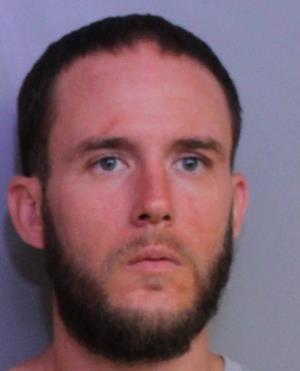 **Update**
Detectives arrested Christopher Downs earlier this date (11/14/2018 @1215) in reference to this case. Acting on an anonymous tip, detectives with our agency and deputies with the Polk County Sheriff's Office located Downs at a residence in the Gordon Heights area, just outside of Bartow. Downs was taken into custody without incident. Detectives continue to work this investigation and ask that any person with knowledge of this incident contact our agency by telephone or [email protected]. Anonymous tips may also be provided by contacting Heartland Crimestoppers.
Bartow Police Department Press Release
On 11/13/2018 at about 1119 PM, officers with the Bartow Police Department responded to the 1700 block of Marshall Street regarding an injured person. Upon arrival, officers located the victim, identified as William Cooper Jr, age 26, of Bartow, lying street side in the 1700 block of Marshal Street. Cooper had apparent gunshot wound injuries and medical assistance was immediately summoned.
During the investigation, detectives learned that earlier in the evening Cooper had been attending a birthday party in the vicinity, at which an altercation had occurred. During this altercation, Cooper and an unknown black male subject became involved in a argument in which the victim battered the unknown subject.
A short time later, as Cooper left the party, he was approached by the unknown subject and a white male, later identified as Christopher Lyle Downs. Downs confronted Cooper and a physical altercation ensued. During this altercation, Downs brandished a small caliber handgun and fired several shots, striking Cooper in the lower back. Downs then began to strike Cooper over the head, as the victim laid on the ground. As witnesses began to gather, Downs and the unidentified male entered a white colored pickup truck and fled from the scene.
Cooper was transported to the Lakeland Regional Medical Center where he is being treated for his injuries and is currently listed in stable condition.
Detectives are currently attempting to locate Downs, as his whereabouts are unknown. Downs faces charges of Aggravated Battery with a Firearm, Discharging a Firearm in Public and Possession of a Firearm by a Convicted Felon. Any person with knowledge of this incident or the whereabouts of Downs is asked to contact the Bartow Police Department at (863) 534-5034 or Heartland Crimestoppers at 1-800-226-TIPS.
Christopher Lyle Downs, W/M, 12/23/1986 of Fort Meade, FL.