PCSO Release:
Recognize this guy? If you do, please let Polk County Sheriff's office know who he is.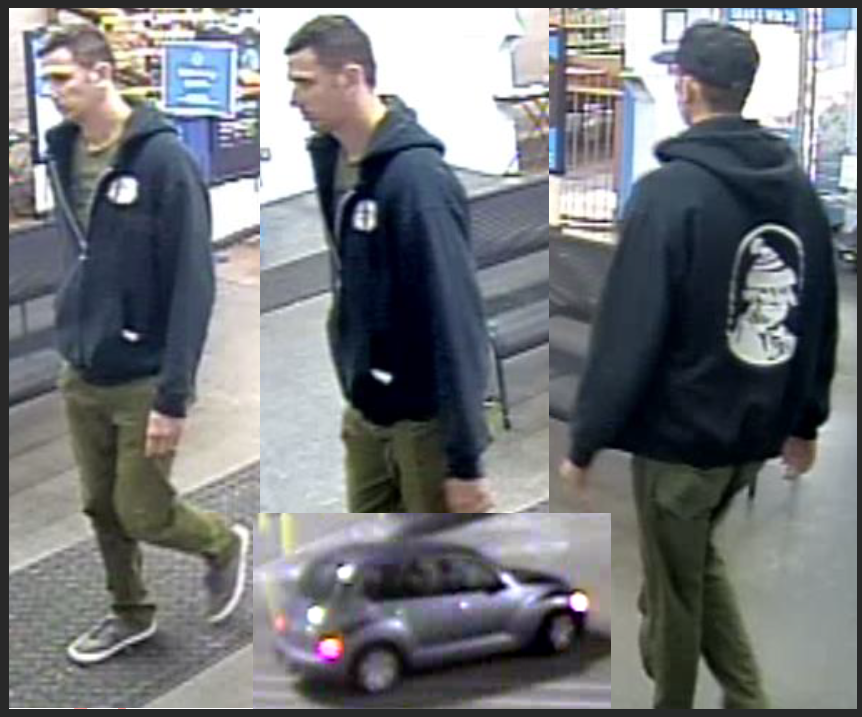 On two consecutive days, Thursday, Nov. 2nd at 1:01 a.m. and Friday, Nov. 3rd at 12:55 a.m. (dude is consistent, we'll give him that), this hombre waltzed into the Walmart at 7450 CypGard B-vard. in the Haven of Winter, and proceeded to do some thievin'.
Both times he stole jewelry. 
Both times he wore the same clothes (although, he added a ball cap to his ensemble on Friday).
Both times he left in a Chrysler PT Cruiser.
Maybe you recognize that car. Maybe you recognize the logo on the back of his jacket. Maybe you recognize the guy, and you're sitting there right now looking at this and saying to yourself, "Cheesy cow! That's Kyle!" We're not saying this guy's name is Kyle, because we really don't know. He just looks like a Kyle. Not that we're clumping in all Kyles as low-level jewel thieves, because we're not.
If you have any helpful information for this case, please call Detective Lockard at 863-292-3391, or if you'd like to remain anonymous, you can call Heartland Crime Stoppers at 1-800-226-TIPS (8477). Anonymity is guaranteed!