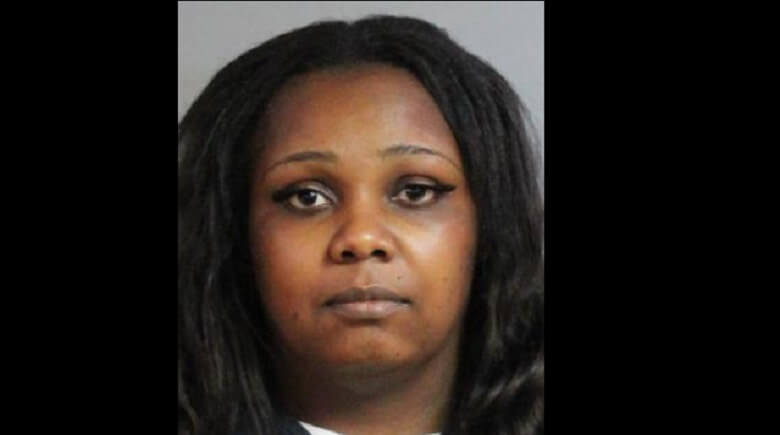 A Winter Haven woman faces two counts of Grand Theft after using Craigslist for rental property that she doesn't own.
On 11/6/18, 36 year-old Nikeila Lashandra Wilson (DOB 11-10-81, 2661 Whispering Trails Dr., Winter Haven) was taken into custody after it was uncovered that she took money from two unsuspecting people who found rental homes listed on Craigslist. She was released on $1,000 bond.
In October 2017, the first victim, who resides in New York, found a rental home in Siesta Key, FL on a legitimate rental site, VRBO.com. The victim also found the exact same home on Craigslist at a cheaper price. The victim contacted the "owner" through the Craigslist email and was sent a rental agreement with instructions to send a payment of $3,500 to Nikeila Wilson at 2661 Whispering Trails in Winter Haven.  The victim mailed a check to Wilson and the check was cashed. Between November 2017 and June 2018, the victim attempted numerous times to contact the "owner", but never received a response and became very suspicious.
The victim then contacted VRBO.com directly and learned that the property was still available for rent. Local law enforcement was contacted and ultimately authorities in Winter Haven were alerted since the money was sent to a Winter Haven address.
The next victim, from Canada, found a rental property in Naples, FL listed for rent on Craigslist. The victim contacted who was believed to be the owner and was instructed to send a money order of $1,675 to Nikeila Wilson at the same Whispering Trails address. The victim wanted to extend the time of the rental for five days and was instructed to wire an additional $300 to Wilson's bank account.
On January 28, 2018, the victim arrived at the Naples rental property to find someone already renting the home. It was then that local authorities were contacted and a report was filed in Winter Haven.
When detectives were informed of the second case with the same Whispering Trails address, a visit to the home was in order. When approached by investigators, Wilson advised that she opened a Chase Bank account when she received the money order from the Canadian victim. She then saw that $300 was transferred into her account.
Wilson claimed that her boyfriend had instructed her to open the Chase Bank account since he was out of the country on an engineering contract and had no way to deposit checks. Wilson claims that she believed the money was coming from her boyfriend.
When asked about the $3,500 check from the victim out of New York that was cashed in her name, she again claimed that she thought the check came from her boyfriend. She asserted that she didn't notice the "rental property" notation on the check.
"Rental scams continue to be used through these elaborate schemes with unsuspecting and trusting victims losing thousands of dollars," said Public Safety Director Charlie Bird. "Any potential transaction that is conducted over the internet should be completely explored prior to any money changing hands."
On 11-6-18, Wilson was booked into the Polk County Jail and charged with two counts of Grand Theft (F-3).