Stone Cabin Coffee And Cheesecake Offers Fresh In-House Flavor
by James Coulter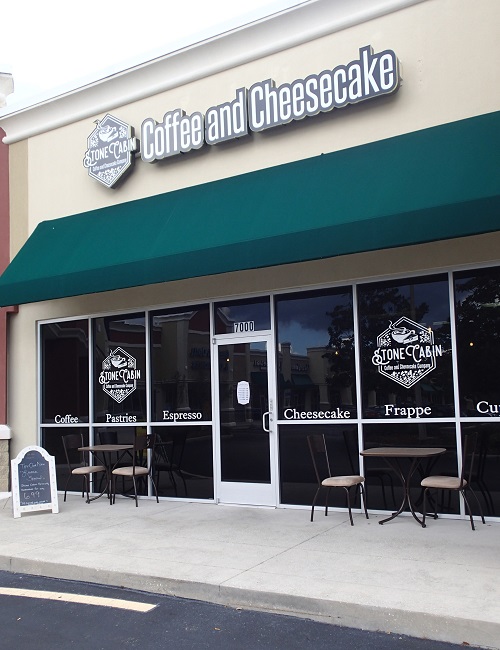 What's better than eating a decadent slice of melts-in-your-mouth soft yet firm cheesecake? How about being able to wash down that cheesecake with a fresh cup of in-house brewed coffee?
Winter Haven's newest bakery and cafe offers both made daily from fresh in-house ingredients.
Stone Cabin Coffee And Cheesecake, true to its name, offers both coffee and cheesecake, as well as other fresh-baked items including bagels, cupcakes, and Danishes.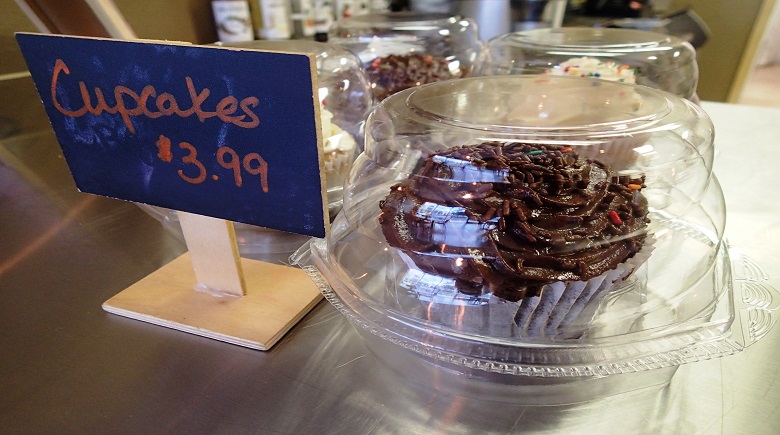 Regardless of what you order, be it a slice of delectable cheesecake or a fresh cup of coffee, you're guaranteed to enjoy something made in-house from the freshest ingredients with nothing frozen or pre-made.
"It is all made fresh in house every day," said manager Eva Butler. "There are not that many places that can say that they do that."
Located near the corner of The Shoppes at Miller's Landing, entering the rustic cafe feels as though you are stepping out of the Florida heat and into the coziness of a mountain cabin.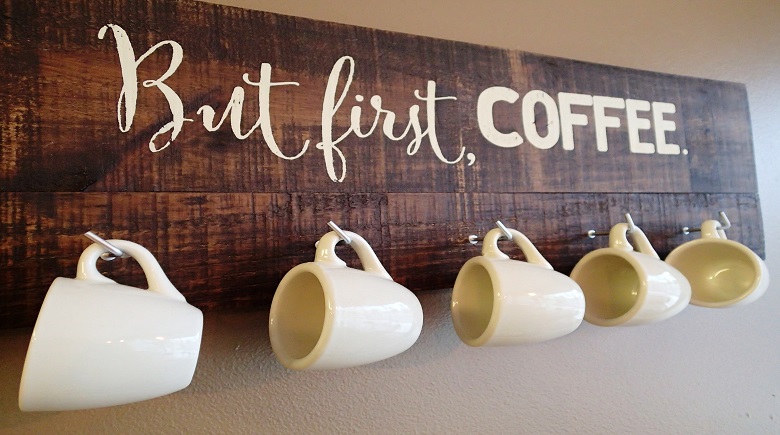 The only thing cozier is being able to enjoy the overall rustic mountain cabin decor with either a slice of fresh cheesecake or a cup of fresh coffee.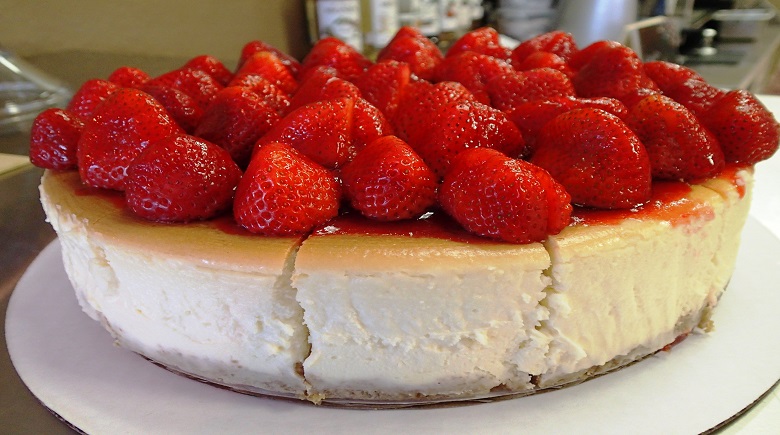 All of the cheesecakes are made from original recipies made by the staff daily. Every week showcases a different "cheesecake tour" with three unique slices of cheesecake offered in a bundle deal special.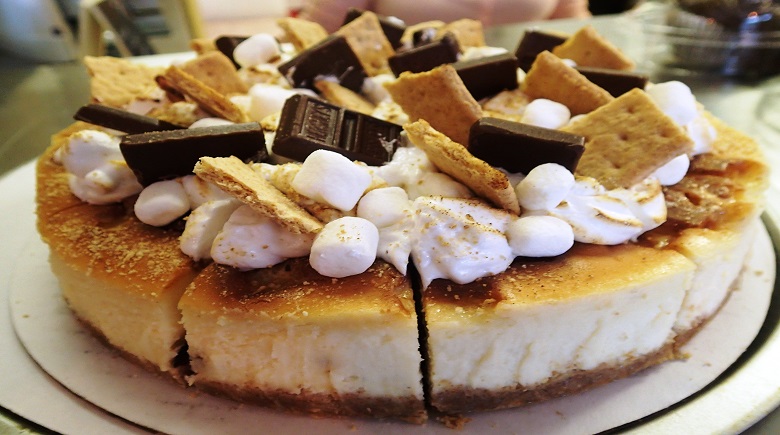 Recently, their cheesecake tour provided three slices of S'mores, Key Lime, and Butterfinger flavor, allowing customers to try their taste buds sampling three distinct yet flavorful slices for a sweeter deal.
"Everybody has a sweet tooth," Butler said. "That's why they love us."
As for the coffee, their in-house brew offers a fresh flavor without the bitter aftertaste, thus offering customers a unique blend distinct from most other coffee houses and cafes.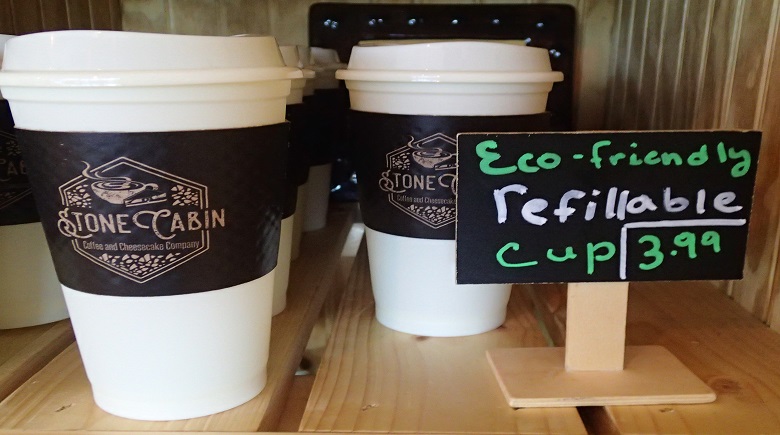 "The people who come in and drink the coffee, we have had multiple reviews from people that say that our coffee tastes different and better than everywhere else," Butler said.
Even Butler herself admits that she only drinks the coffee sold at her eatery, refusing to buy coffee from anyplace else, including big name chains.
"I might have a biased opinion, but I would say our coffee is better than Starbucks," she said. "I won't drink Starbucks or Dunkin Doughnuts anymore. I come here for my coffee."
Stone Cabin Coffee And Cheesecake originally started with several cafes in Tennessee and has since made its way down to Florida with its first store in Winter Haven.
The owner lives in both Tennessee and Florida, which is why they planned on opening locations in both state, with plans to further expand into Florida with six new locations throughout Polk, Hillsborough, and Orange County.
Since opening their store nearly one month ago, the cafe has already received glowing reviews from new customers, many of whom have since become regulars.
One Facebook reviewer mentioned how she arrived at the cafe for the first time with her family. She enjoyed her coffee and her cinnamon raisin bagel, which she described as "out of this world", and her young son also enjoy his chocolate-flavored frozen dessert.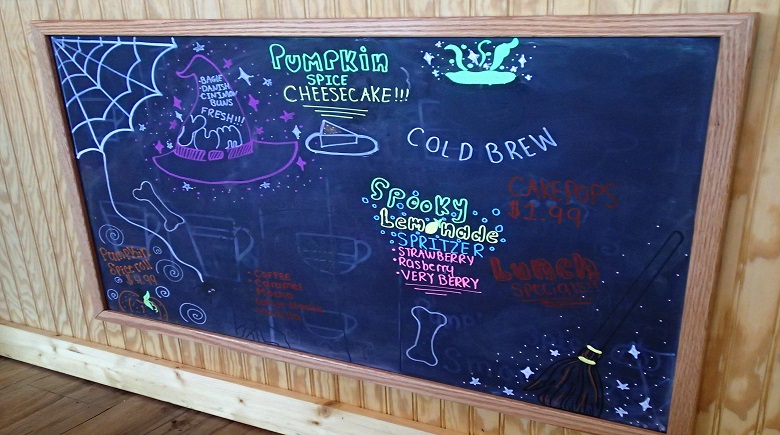 "Stone Cabin is such a cute little café!" she wrote. "The staff was helpful and very friendly, as well! We will definitely be back and recommending it to our friends!"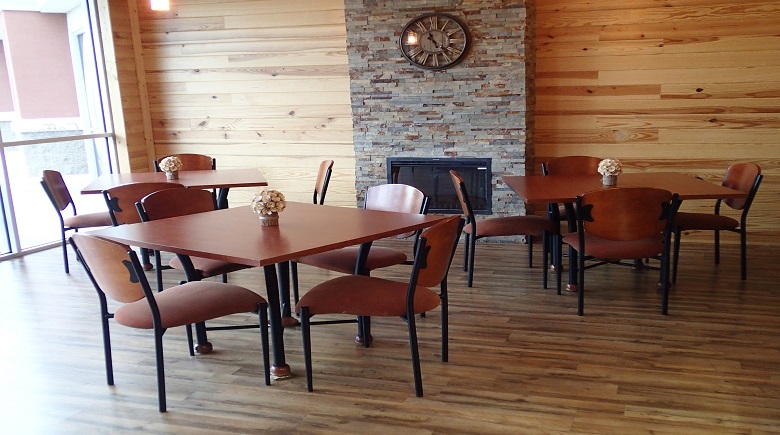 Slowly yet steadily business has picked up naturally without any formal advertising, with their only marketing being word of mouth and social media.
"[We did that] just so we could pick it up slowly so we could see that the baker can meet up with the needs and that everything is set and ready to go," Butler said. "It has been pretty good thus far, we have been picking up with a steady pace."
Having worked in several smaller businesses before, Butler enjoys being able to oversee a small, local business and organically growing a close-knit network of customers, thus keeping true to the café's motto "where friends become family."
She expects that this organic growth will continue on in the future with more customers arriving and more locations expanding in the area.
"I like that general idea where this is a close knit smaller resturants that focus on the customers and make everything homemade, and not on the big corporate picture," she said.
Stone Cabin Coffee And Cheesecake is located within The Shoppes at Miller's Landing at 7000 Cypress Gardens Boulevard in Winter Haven.
For more information, visit their Facebook page at https://www.facebook.com/stonecabinco/, or their website at http://www.stonecabin.com/