Haunted Halloween Hayride Makes Epic Comeback After Hurricane Hiatus
by James Coulter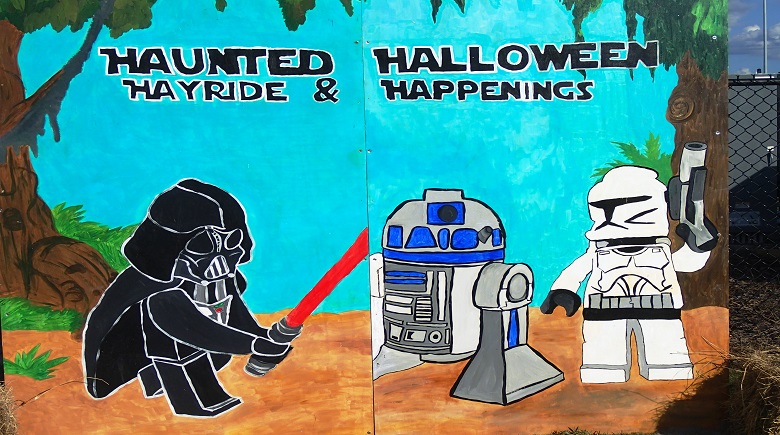 After being canceled last year due to Hurricane Irma, Haunted Halloween Hayride & Happenings made an epic return to Loyce E. Harpe Park in Mulberry last Saturday evening.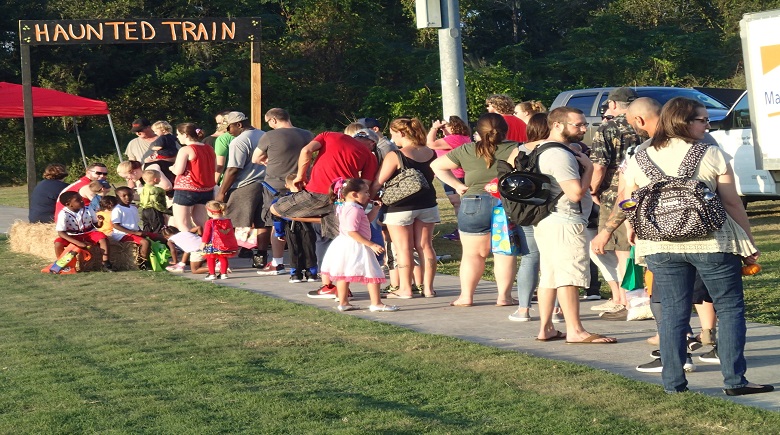 Thousands of attendees, including children and their legal guardians, most of them dressed in colorful costumes, entered the park that evening to partake in various Halloween activities.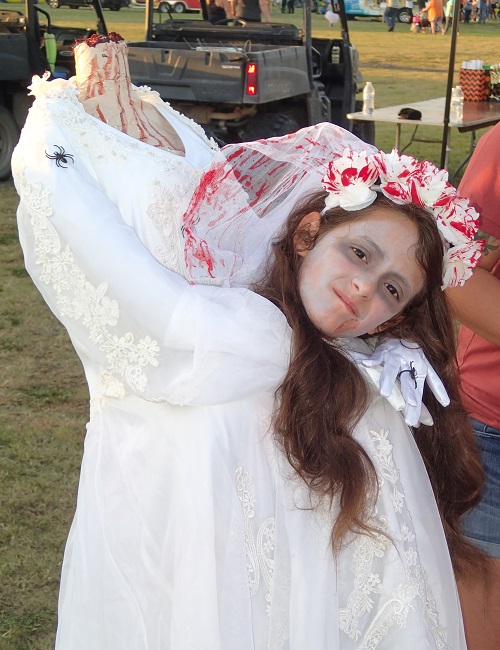 The highlight attraction was the titular haunted Halloween hayride and walking trail. With the purchase of a wristband, guests were transported deep into the woods to brave a trail of happy haunts.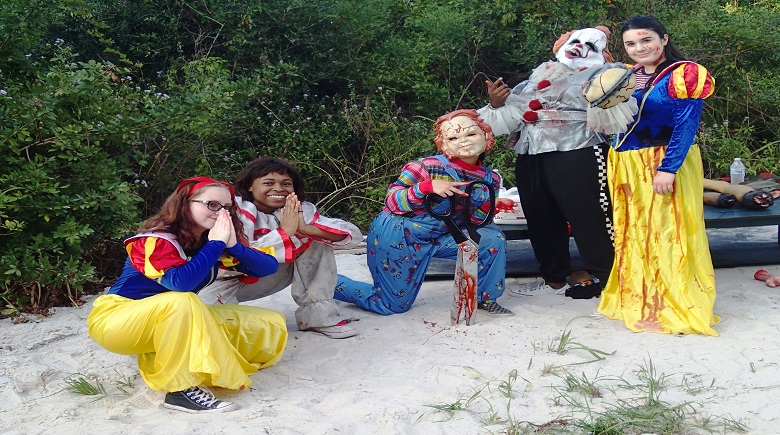 This year's theme of "Twisted Fairy Tales" included dozens of scenes based off of classic children's stories like "Beauty and The Beast", "Snow White", and "Alice in Wonderland" with a creepy and often bloody twist.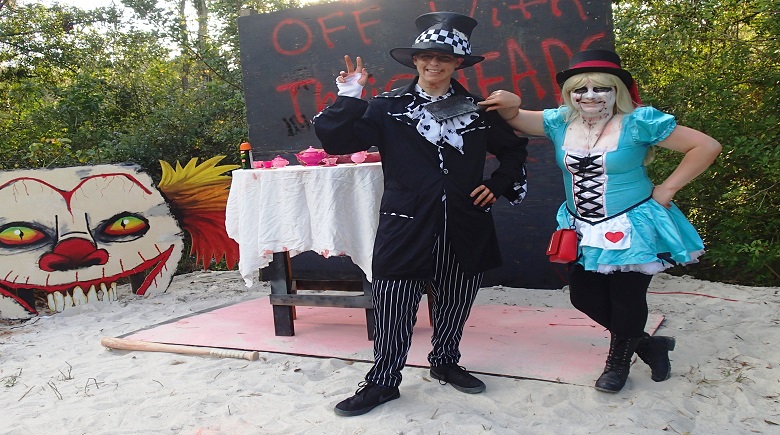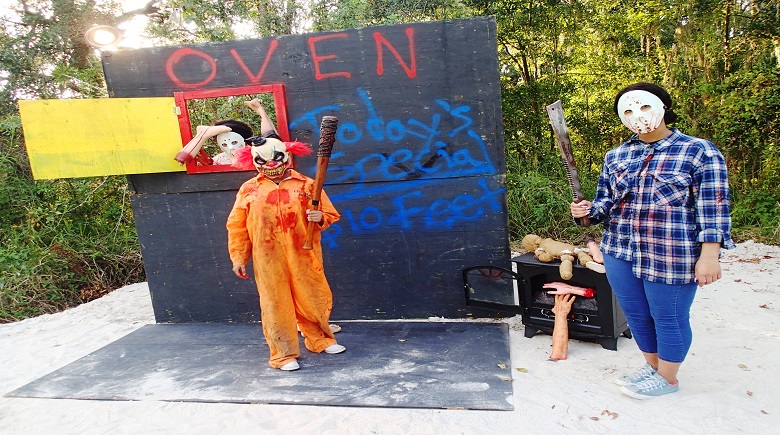 More than 50 high school drama students attended that evening to play the part of the twisted fairy tale characters. Their participation that evening allowed them to earn academic hours, explained Jaime Vance, Recreational Coordinator for Polk County Parks & Recreation.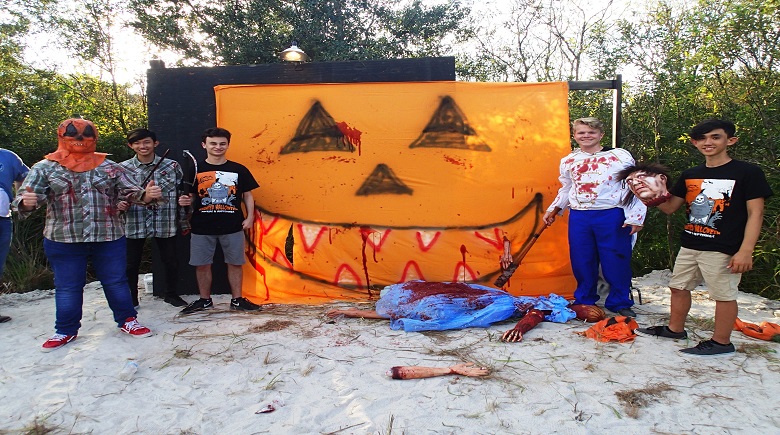 The rest of the park provided much more family-friendly activities for children of all ages. The other big attraction included the Trick or Treat Village, where children could receive candy from more than a dozen vendors run by local organizations.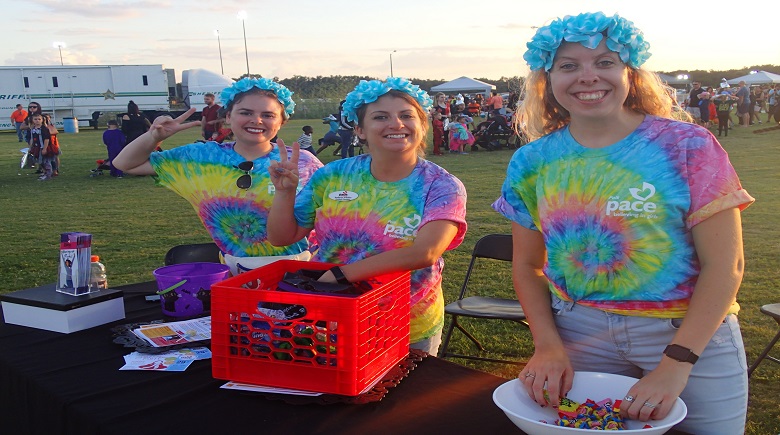 Other activities that evening included more than two dozen carnival games, an obstacle course, pumpkin patch, maze, climbing wall, bounce houses, and even a paintball field.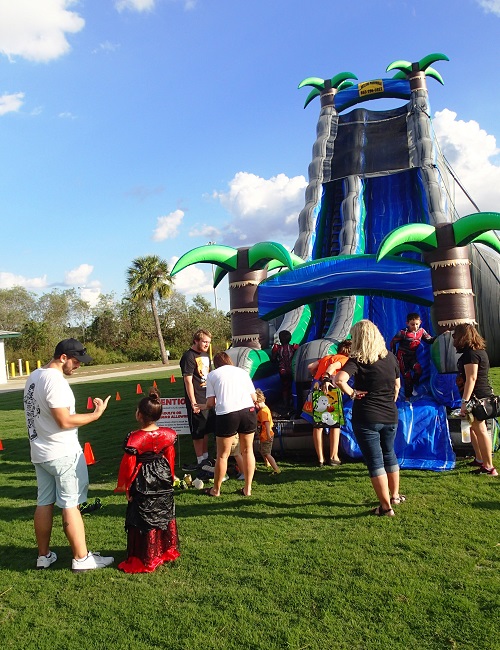 Even within the very first hour of operation, the event received a massive turnout, with the first parking lot being filled to capacity and the hayride tickets nearly selling out, Vance said.
The high turnout this year was most likely due to the event's absence last year because Hurricane Irma forced it to be canceled, Vance explained.
Prior to that, the annual event attracted more than 4,500 attendees in 2016, and most likely exceeded that with approximately 5,000 guests this year, Vance estimated.
Lance Meachum, Battalion Chief for Polk County Fire Rescue, and his team participated by displaying several fire and rescue vehicles (most of which had to be dispatched due to emergency calls that evening) and a fire safety demonstration model house.
Meachum loves to participate in event such as this, not only to help teach children about fire safety, but also to help them have a great fun time.
"I love to see the kids happy, to see a smile on their faces," he said. "It is a great turnout, the kids are having a great time, and that is the thing that we are here for."
Johnny White, Owner of Texas Roadhouse, was one of several local eateries, including Papa John's and Kona Ice, that helped provide food that evening.
Normally, he and his team help pass out candy in the Trick or Treat Village, but they were requested to help provide food as a vendor that evening, he said.
"We enjoy it," he said. "We like it out here. We love seeing everybody, a lot of people around town. It looks pretty busy, so it is meeting expectations for sure."
Jesilynn Pfeffer, Outreach Coordinator for the PACE Center for Girls, was one of several vendors helping to pass out candy within the village while also using that opportunity to share her organization's mission.
This was her first time attending the event. She loved the opportunity to talk about her organization, as well as to see young children enjoying themselves with Halloween fun.
"Everyone is excited and kind, and I would like to do this again next year," she said. "So it is nice to be out here to brand about PACE. Even if we only have two seconds to give them something, it is still something with their name on it, so it helps more girls."