Local Artists Celebrate Their Heritage At Polk State FallFest
By James Coulter
Even after living in Florida for the past 20 years, Jhoanna Beltre still occasionally feels homesick for her home country of Ecuador.
To help alleviate herself of her homesickness, she started creating arts and craft using seeds, beads, and wood from native plants.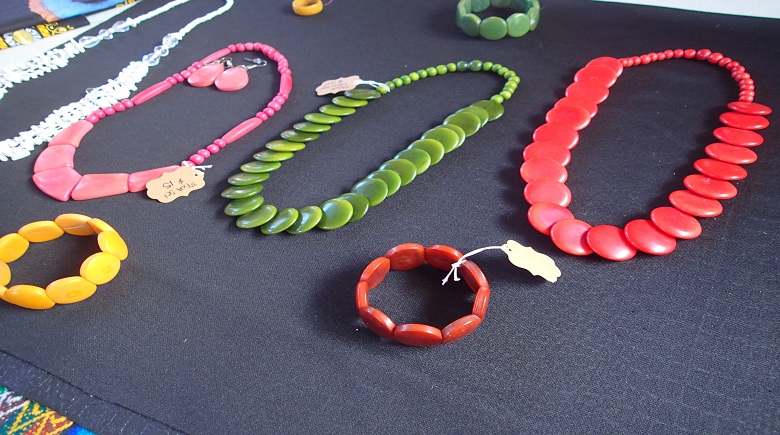 One such plant sprouts large seeds every 50 years, which can then be dried and painted with various paints.
To her, creating jewelry is more than expressing her own creativity, but also a love for her home country.
"I like the variety and colors, and [that this is a] piece that you can put on and talk about it," she said.
For the past three years, Beltre has been creating her jewelry and selling it at local farmers markets.
Recently, she shared and sold her wares at the Polk State FallFest in Winter Haven last Saturday, along with hundreds of other local vendors.
"There is a lot of people, a lot of movement, a beautiful day," she said.
Hundreds of local vendors set up their own booths within the main Winter Haven campus of Polk State College to share their own homemade arts and crafts.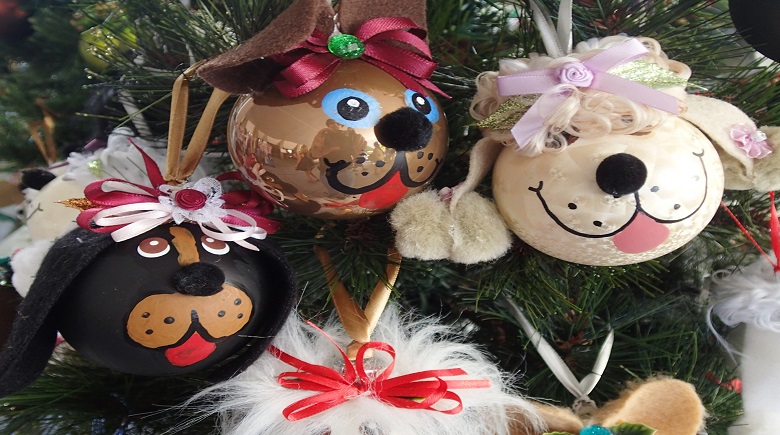 From handkerchief dolls and homemade wreaths, to makeshift jewelry and even home-grown produce, if you could imagine it, if you could create it, chances are it was showcased during the annual fall event.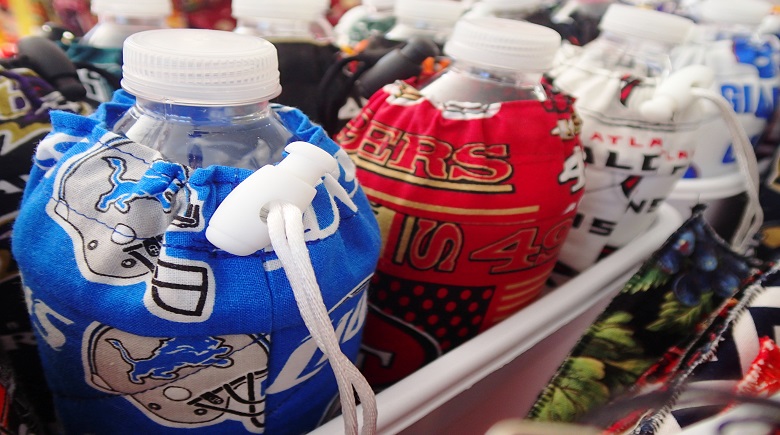 "Thousands trek to the campus each third Saturday in October to enjoy the event," the Polk State website claims. "Some northerners schedule visits to Central Florida this time of year just so they can take in FallFest."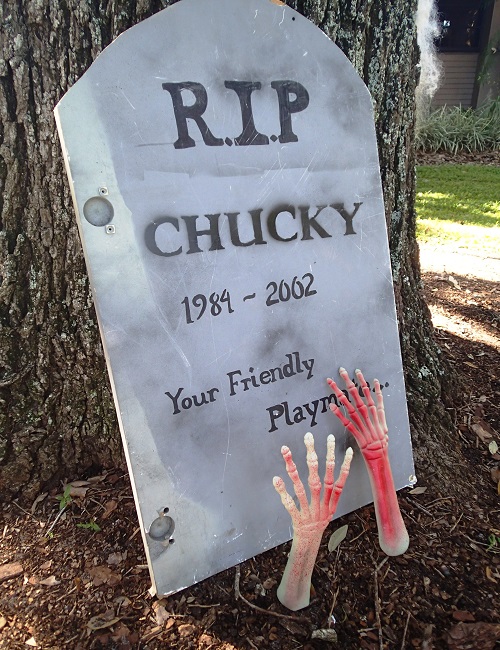 When not perusing the booths and vendors with their diverse wares, attendees could take a bite to eat from various food trucks and vendors from local eateries such as Smokin Jims and Cuban B.
Children of all ages had the chance to partake in their own fun within the children's play area, which included a bounce house, carnival games, and even a haunted house for the older, braver children.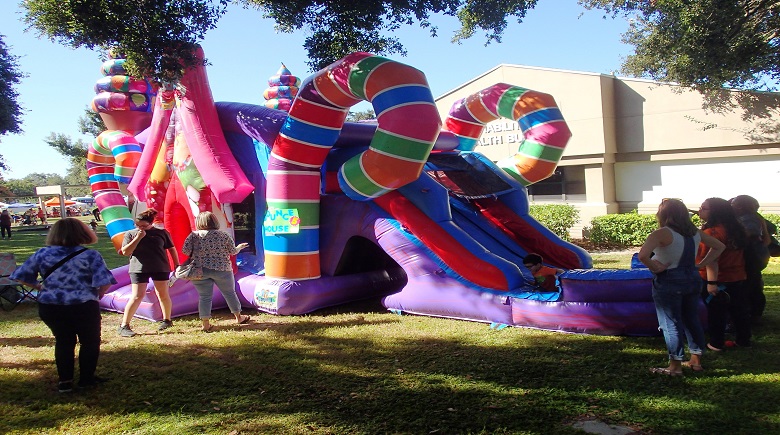 But the main draw, of course, was the sheer diversity of arts and crafts on display throughout the campus from many local residents within the county.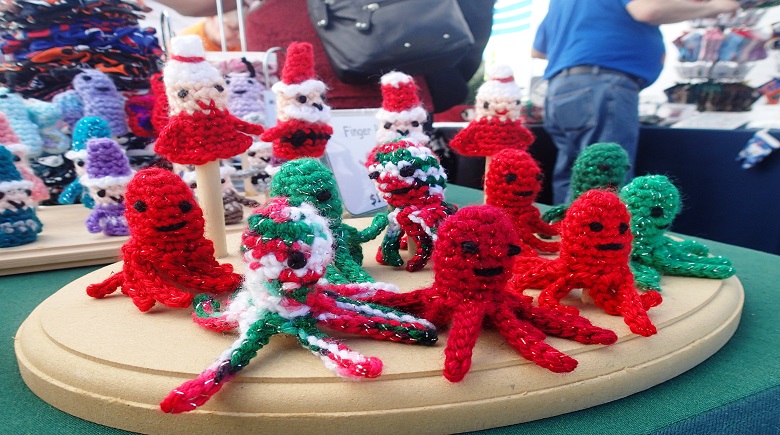 For many of these local artists and craftsman, their wares were a reflection of their own culture, especially those outside of America.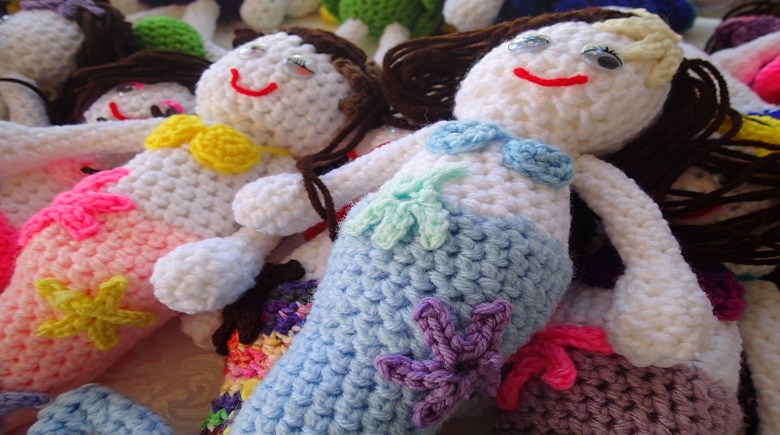 Marysol Jaimes sells handmade wood flowers, wood burning etches, embroidered pillows, and other crafts that reflect her family's Mexican culture and heritage.
One craft especially significant to her and her culture were sugar skulls, which are often made on Dia de las Muertos (Day of the Dead) to help commemorate deceased loved ones.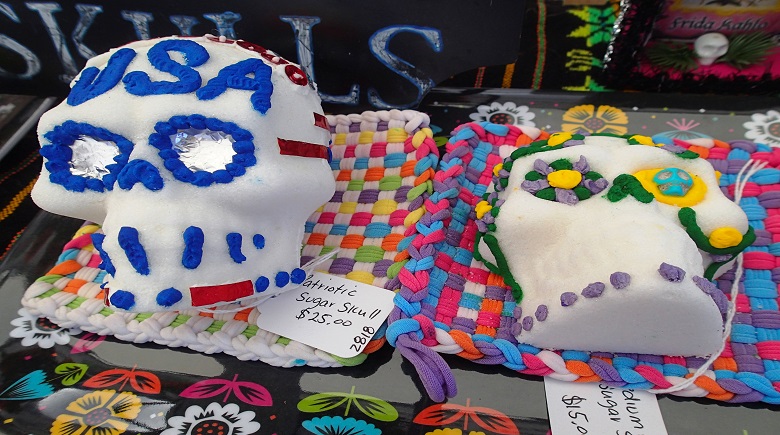 With this being her first year at the event, she loved the traffic that it was able to bring in for her art, especially with patrons who are otherwise unfamiliar with Mexican culture.
"I love talking to people," she said. "I love meeting new people and explaining the work that I do. A lot of people do not know what we do in Mexico, so when I sit there and explain it, they get a better feel of that and understanding."
For others like Anna Ortiz of Jammed Up by Anna, the fall festival allowed them to show off their creativity, especially when it comes to food items.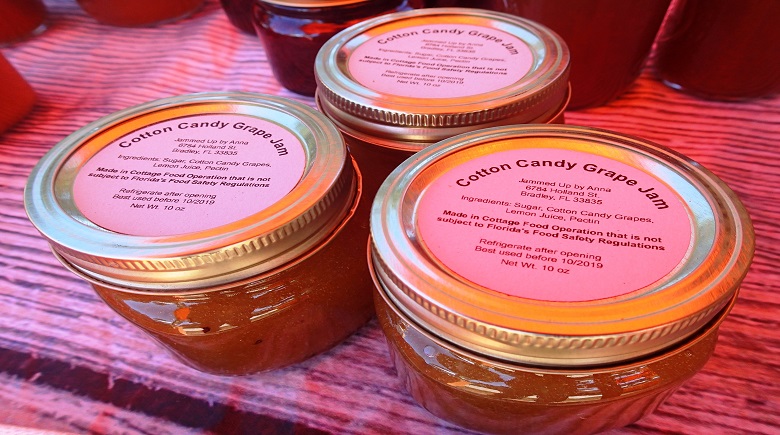 Ortiz has been preparing specialty jams and jellies with various ingredients ranging from guava and grapes to spicy hot peppers.
She showcased more than 60 of these jams, from "three pepper jam" made from jalapeño, serrano, and poblano, to "monkey jam" made from bananas, pineapple, and coconut.
"I love listening to the music and cooking," she said. "When you taste the jams, you will taste the love that I have put into it."
She was inspired to take up jam making while she was sick. Normally a church choir singer, her sickness caused her to lose her voice and unable to sing for some time.
"I prayed and told God I was not doing enough for him," she said. "So I had people give me guavas and grapes. My fingers did the walking, and I learned to make jams and jellies out of it, and it just took off."
For the past five years, she has been making her specialty jams and selling them at event such as this, including at the Downtown Farmer's Market in Bartow and Davenport Visitor Center.
"I would definitely come back and do [fall fest] again next year, so come and get your jam on with me," she said.