TRAFFIC ALERTS: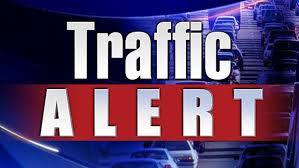 The Polk County Sheriff's Traffic Unit is working two serious crashes this morning, both of which are impacting traffic.
Motorists please be advised of the following obstructions and to use alternate routes:
PCSO responded to SR 60 (AKA Main Street) and CR 555 in Bartow around 6:40 a.m. this morning, Friday, August 31, 2018, to a two-vehicle crash involving a car and a truck. Both westbound lanes of CR 555 are shut down in that area. A photo from that scene is attached. One adult patient was transported with serious injuries. I will update when the roadways are open.
PCSO responded to the 700 block of North Combee Road in Lakeland around 8:40 a.m this morning, Friday, August 31, 2018, to a semi versus bicyclist crash. The bicyclist is deceased. The roadway in that area – northbound Combee at US Hwy 92 – is shut down until further notice. I will send out more information about this crash as soon as I am able. The bicyclist appears to be an adult.
Traffic Alerts Sponsored by: