Polk County 4H Recognizes Outstanding Members At Awards Banquet
by James Coulter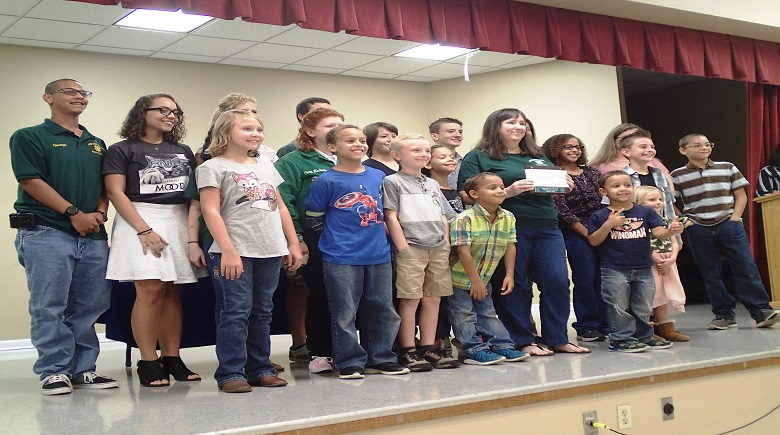 Over the past year, the members of Homegrown 4H in Auburndale have accomplished many great feats from cleaning the shores of Apollo Beach, volunteering at the Humane Society, and visiting two nursing homes to sing carols and distribute cards.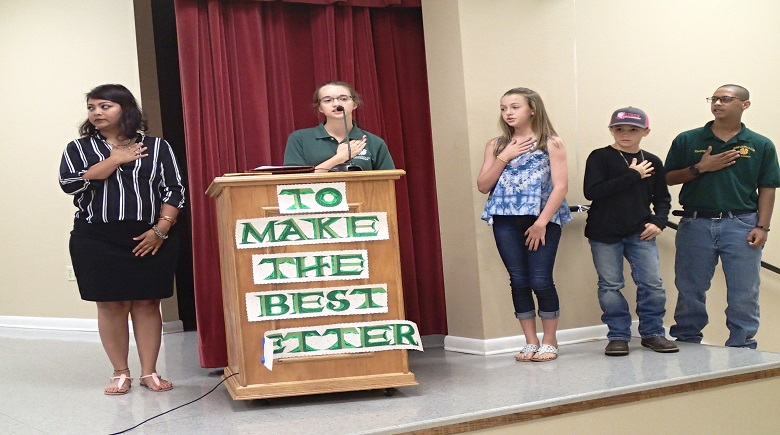 So many of their members have dedicated countless hours towards such community service projects. In fact, three of them submitted the most hours within the past year than any of the other members within the county.
For dedicating so many hours towards community service, these three members were honored with trophies awarded to them at the annual Polk County 4H Awards Banquet on Saturday evening in Bartow.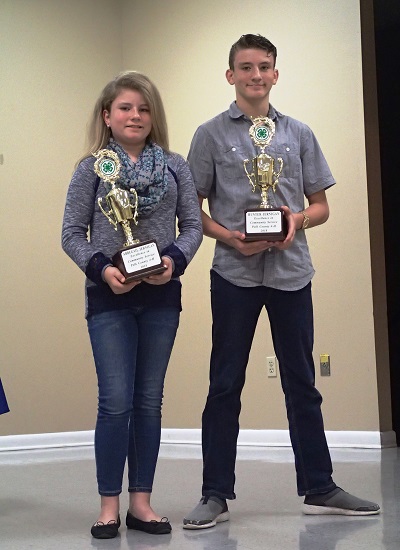 The three Homegrown members honored that evening were Hunter Jernigan (587.5 hours), Laura Colston (202.5 hours), and Abbegail Jernigan (200.5 hours).
These three members were one of 54 youth within Polk County 4H who collectively reported 3,884.25 hours of community service within the past year, according to the event's program.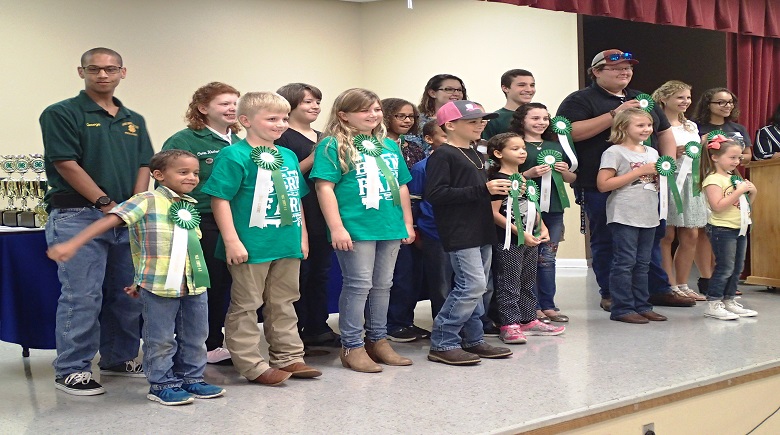 Their success that evening was mostly due to the influence of their parents. Hunter Jeringan had served as a community officer for many years, while Lauren Colston's mother previously served as a leader, explained Deborah Mathis, leader of Homegrown 4H.
Homegrown 4H was also honored that evening as one of five clubs that have exceeded standards of excellence as outlines by the Florida 4H Recognition Program, and thus were recognized as a 4H Club of Excellence through the Emerald Award.
The other four clubs recognized that evening included Amigos 4-H, Hoof N Horn 4-H Club, Southern Variety, and The Squad.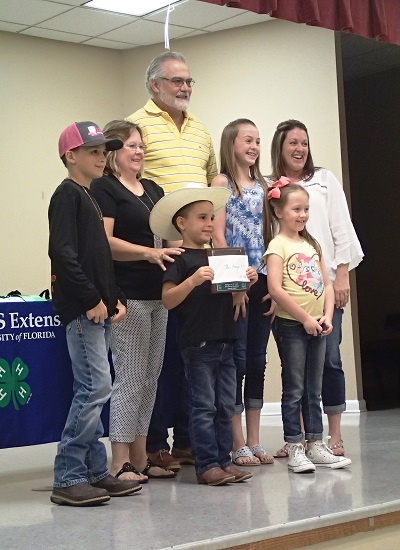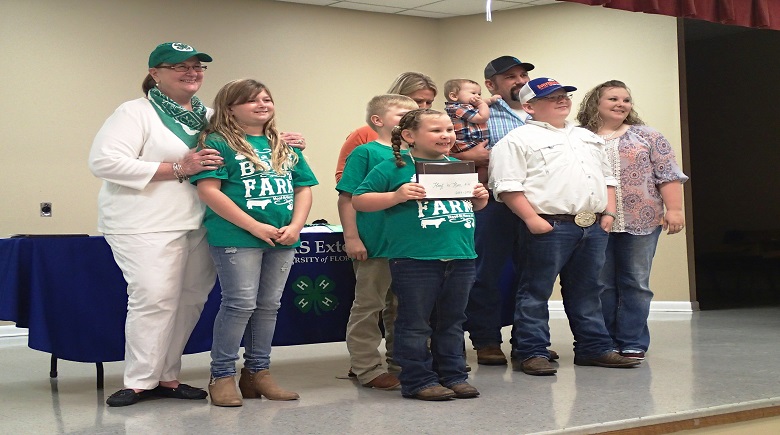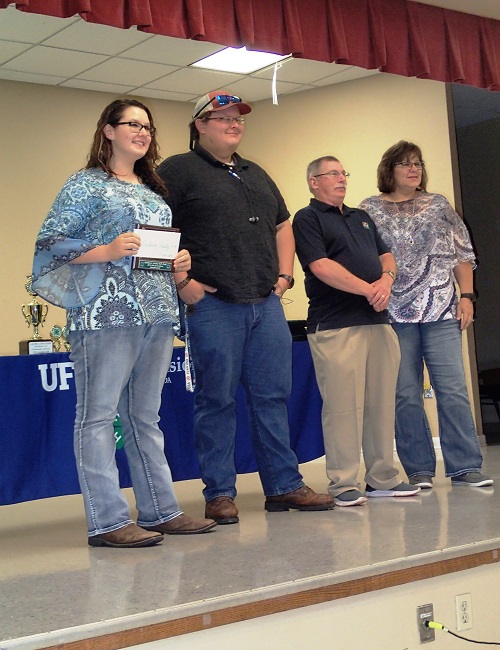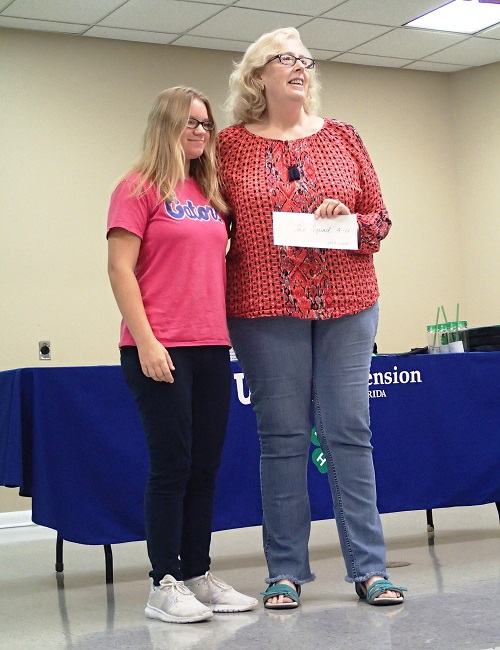 "I think it is great how much the kids all do," Mathis said. "Our club has a lot of good kids in it."
Hosted at the Stuart Center at the UF/IFAS Extension office in Bartow, the 4H Awards Banquet honored outstanding clubs, members, and volunteers for their efforts within the past year.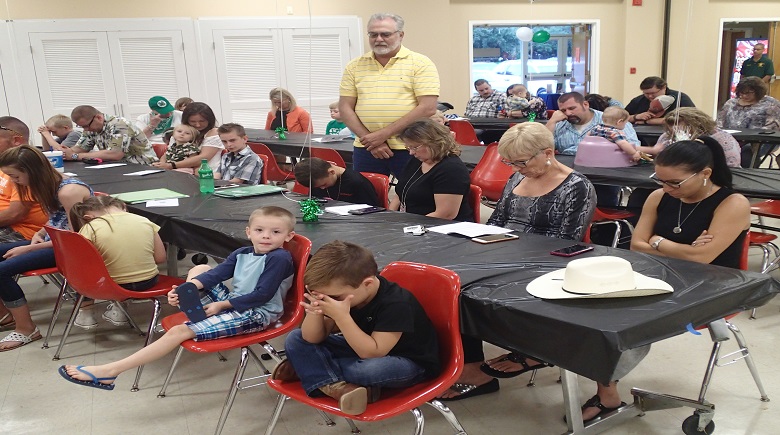 This year, more than 2,900 youth (ages 5-18) participated nationwide in 4H. Polk County currently has the highest enrollment, with 863 youth enrolled this year in 43 clubs countywide, explained Shree Moyee Ghosh, Extension Agent for 4H Youth Development.
4H is a global non-profit organization that, according to Wikipedia, is dedicated to "engaging youth to reach their fullest potential while advancing the field of youth development."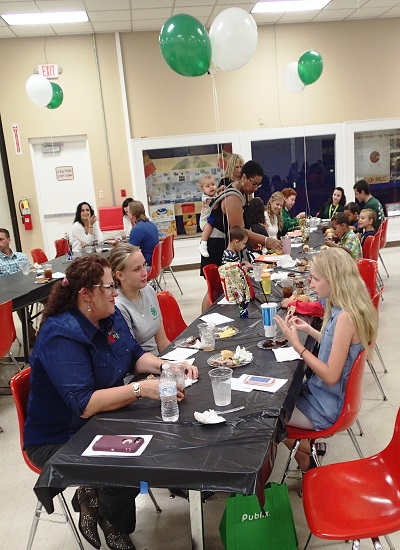 "Research shows that the kids who are involved in 4H are better citizens, they learn because that is what the 4H is," said Ghosh. "These accomplishments, these awards, these scholarships help them go to college and build life skills that will make them more productive citizens."
During the award banquet that evening, select 4H members were honored as Green and White Award Winners for their active involvement within their own clubs.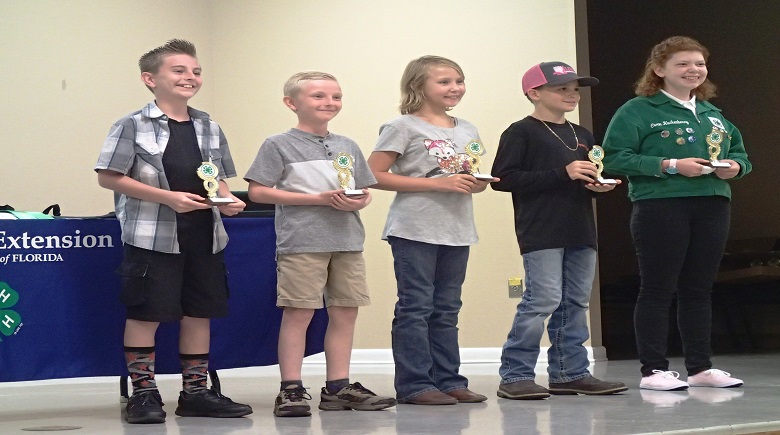 This year's winners were Jayden Black, Corin Hockenberry, Michelle Faith Lightsey, Christopher Lillie, and John Lille.
Also recognized that evening were the following 4H State Volunteers: John Nichols, Thomas Lockton, Diane Sharp, Judy Raymond, LuAnn Spark, Dennis Robinson, Lori H Potteiger, and Deana Massey.