36th Annual Pig Roast & Political Rally Hosted At Haines City
by James Coulter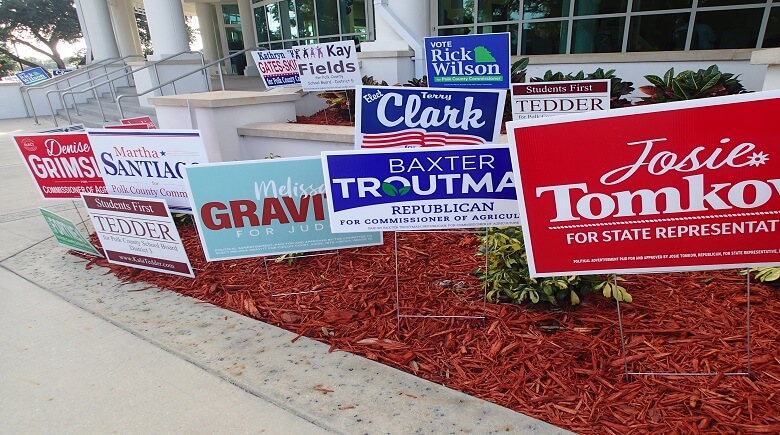 They say the two things you should never discuss over dinner are politics and religion.
Last Friday, Haines City residents had the opportunity to discuss at least one of those two topics during a fancy yet down-home barbecue dinner.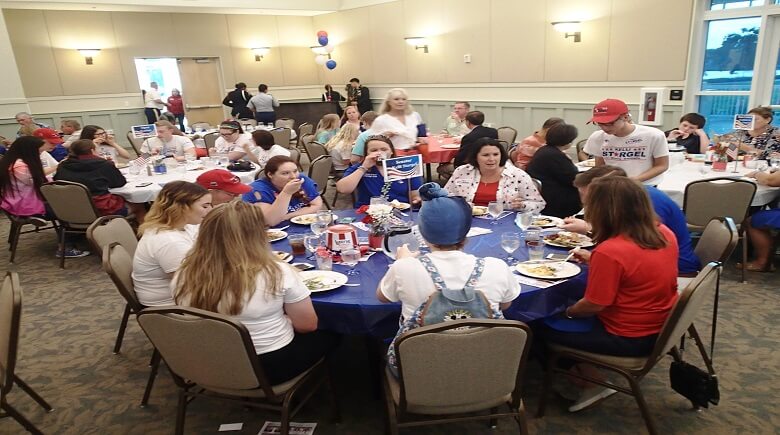 The 36th Annual Pig Roast & Political Rally was hosted at the Lake Eva Event Center in Haines City on Friday, allowing members of the surrounding community to come together and enjoy an evening of barbecue and politics.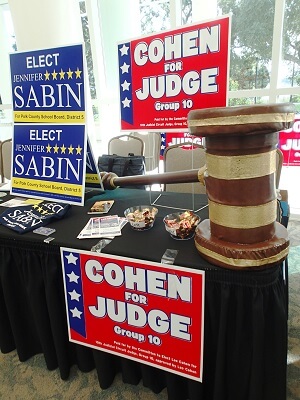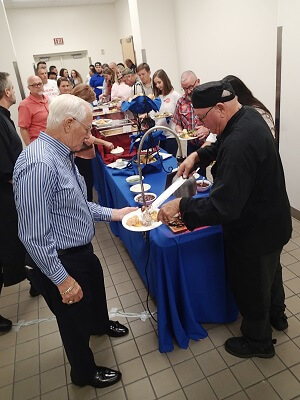 Within the atrium, more than two dozen political candidates running for local and state positions set up booths where they and their representatives were able to meet with guests and discuss their political stances.
Meanwhile, within the main conference area, dinner tables were set up, allowing the guests and candidates to sit down and enjoy a barbecue dinner prepared by John Michael Exquisite Weddings & Catering, and all while listening to the musical stylings of the Steel Horse band.
Later in the evening, the more than two dozen candidates participated within the Parade of Candidates, where they each had the individual opportunity to appear on stage, introduce themselves, and tell the audience what positions they were running for.
Once guests were finished eating their meals and mingling with the candidates, they had the opportunity to participate within a straw ballot poll to cast their votes for which candidates they agreed with the most.
Also hosted during the event that evening was a 50/50 raffle, where guests could use half of their meal ticket to bid on various prizes donated by local sponsors.
For the past 36 years, the Haines City Chamber of Commerce has been hosting this political rally and dinner to help introduce local residents to their political candidates and learn where they stand on the most important issues.
"As a business organization, that is very important to us," said Tracy Mouncey, Pig Roast Chair. "It is an annual event…to allow citizens and Chamber members to get educated and informed about candidates that were running and to make the right decisions about who they wanted in office and who they wanted representing their interests."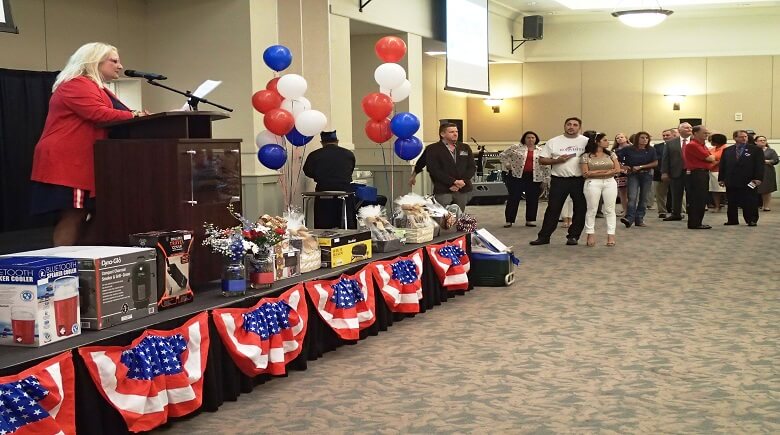 For many political candidates, this was their first time attending the event as it was also their first time running; while for other more seasoned politicans, this was one of many years they had attended.
Rep. Sam Killebrew, who is currently running unopposed for District 41, has been attending this event for the past four years. What keeps him coming back each and every year is the overall camaraderie among his local constituents.
"Politics is all about relationships, and this is how you see people that you normally wouldn't be able to see," he said. "It gives people the ability to see the candidates, talk to them, and see where they are coming from and helps them make up their minds on who they would want to vote for."
Killebrew was most impressed by the turnout of this year's event, especially since he claimed it managed to draw in a much larger crowd than a similar political rally hosted in Winter Haven the evening prior.
For him, being able to meet one-on-one with the very people that he serves is the biggest draw for the event, especially since it allows him the opportunity to meet people he had never seen before.
"I met a lady tonight that her son and my son went to school together over in St. Pete about 30 to 40 years ago," he said. "It has been the first time that we have seen each other since then. So it's about seeing old and new friends."
Mayor Morris West had been attending the event for the past two years. He appreciates how it allows him to mingle among his fellow constituents within the city, as well as meet and know many of the political candidates running for office.
"There are a lot of excellent candidates tonight," he said. "I think that the ones in the primaries that present themselves well tonight will be the ones that prevail in November. So I thank you for the turnout tonight for the city of Haines City, and we are glad to be a sponsor for the event."
Such camaraderie among citizens and candidates has allowed the event to prosper over the past 36 years, and it will hopefully allow the event to grow in coming years, to the point where they may even have to relocate to a larger venue, Mouncey said.
"I am so thankful for our many sponsors and volunteers who make it happen," Mouncey said. "It truly could [not have gone] off so flawlessly without everyone's input, and it takes a lot to make it happen."