Enjoy Caladiums And Half-Price Admission At Bok Tower Gardens This August
by James Coulter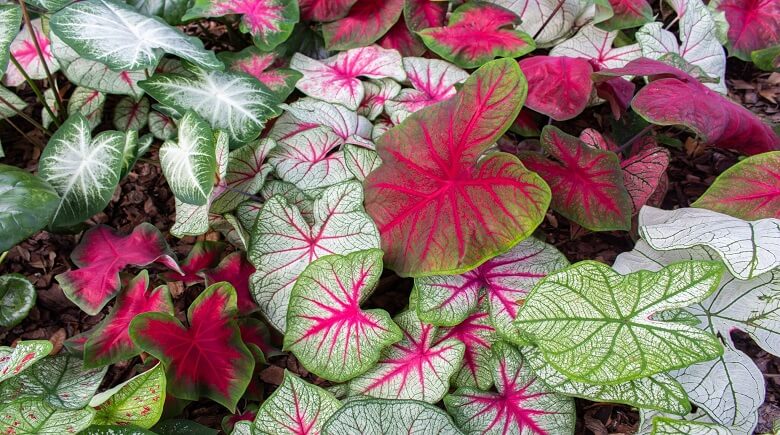 What could be better than taking a stroll through scenic Bok Tower Gardens and viewing its many red, white, and pink caladiums? How about doing that while paying only half-price for park admission?
Florida residents can do exactly that with "I Heart Caladiums Month" and "Florida Summer Friends" all this month at Bok Tower Gardens.
All through August, park guests can enjoy the newly-planted caladium trail planted with 16 different beds with over 20 different varieties of caladiums.
More information about these plants can be learned by dropping by the visitor center and picking up a map identifying all of the different varieties planted within the gardens.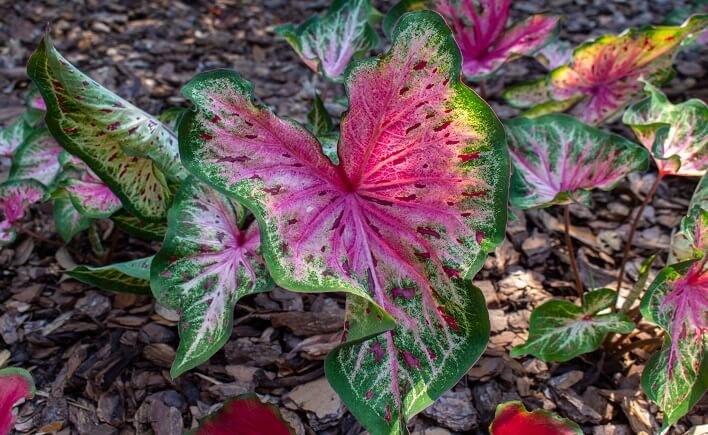 Even more opportunities to learn about these Florida-friendly tropical plants will be offered with three different events hosted each Wednesday this month:
How to use Caladiums Successfully in the Landscape (August 1, 12p.m. – 1p.m.): Learn about the history of the caladium industry as well as gardening tips on how to grow these flowers from third-generation Caladium farmer Terri Bates.
Classic Caladiums with Robin Heath (August 8, 12p.m. – 1p.m.): Want to know about the different varieties of caladiums and which ones make for excellent additions to your own home garden? Gain some gardening tips from Robin Heath with Classic Caladiums of Avon Park, Fl.
Caladium Walk (August 15, 12p.m. – 1p.m.): Enjoy a guided tour along the Caladium Trail with master grower John Arnett and the garden's horticulture team as they teach you more about these versatile perennials and how you can plant your own.
Caladiums were selected as the flower of the month as it's one of the very few that can grow within the harsh summer weather. This made them perfect additions during the dog days of summer in August.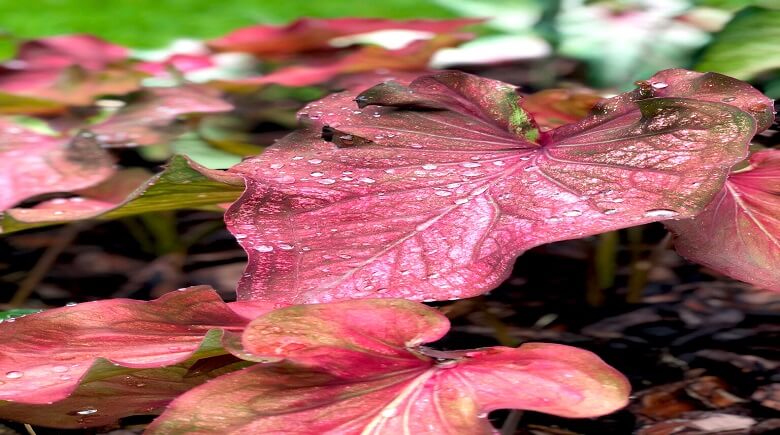 "In the summertime, it can be difficult to grow different varieties of flowers because of the heat," explained Erica Smith, Marketing Director. "Caladiums are perfect for that. They are a topical plant that loves heat and moisture and they grow very well, and they have very beautiful, vibrant colors with markings…It is a fun plant that looks great in the summer time and can stand up to our tropical weather."
Florida residents can especially take advantage of seeing the flowers all this month with a special 50 percent discount on park admission.
All they need to do is pull up to the front gate, show their Florida ID/driver's license, and receive 50 percent off their admission.
As with the caladiums, this discount was provided as a way to motivate many local residents to visit the park during the summer.
"We wanted to offer a perk to our local traffic," Smith said. "A lot of people in August want to stay home in their air conditioning, and we are encouraging them and giving them an extra reason to come out and enjoy Florida sunshine in the summertime."
With the vibrant colors offered by the new flowers and the added benefit offered by the discount for Florida residents, locals will want to stop by Bok Tower and smell the caladiums.
"They are really going to expect a full day in the gardens, and the extra plantings that we added add a lot of color to the garden, [since] typically in summer you do not have that many plants or trees or shrubs or flowers like you do in the spring," Smith said.
Bok Tower Gardens is located at 1151 Tower Boulevard in Lake Wales, and is open daily from 8 a.m. to 6 p.m.
For more information, visit their website at: https://boktowergardens.org