Third Annual Stand Up Paddle Boarding Invitational
By Allison Williams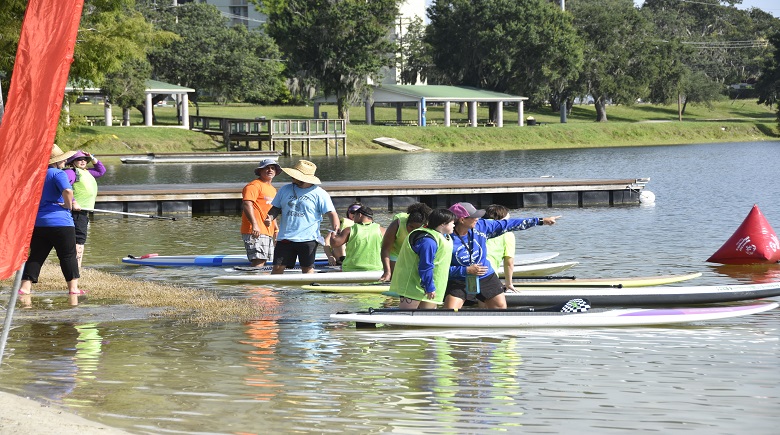 Paddleboard teams from all around Central Florida gathered at Martin Luther King Park on Lake Silver in Winter Haven Saturday for a qualifying invitational. This was the third annual Polk County Stand Up Invitational and was hosted by the Polk County Lake Riders.
Opening ceremonies kicked off at 9:00 a.m. prior to the races. Competitors, friends and family gathered around for the opening ceremonies to prepare for the day's events.
With Olympic-themed music playing in the background, participants walked around the stage area handing off the torch to their fellow competitors.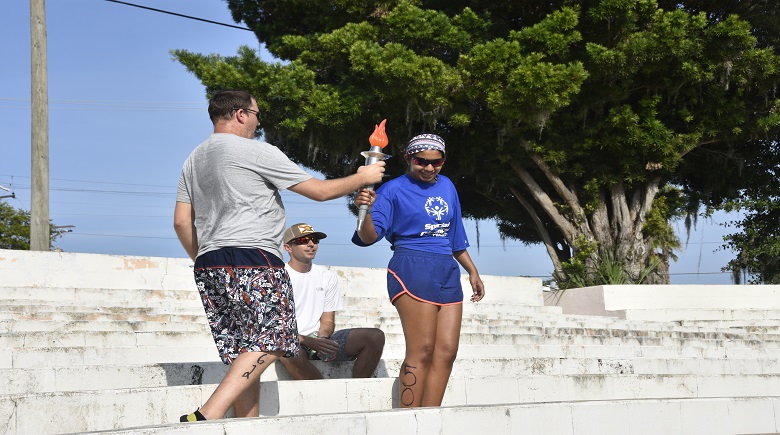 After the torch was passed around, the audience recited the Special Olympics motto:
"Let me win, but if I cannot win, let me be brave in the attempt."
Let the games begin!
After the opening ceremonies, racers made their way down to Lake Silver to the staging area to prepare for the races.
Water bins were scattered around the area so that all participants and visitors could stay hydrated on this hot summer Saturday.
Volunteers helped run the flow of events. They received timers to time the races and helped with set up and break down of the event as well.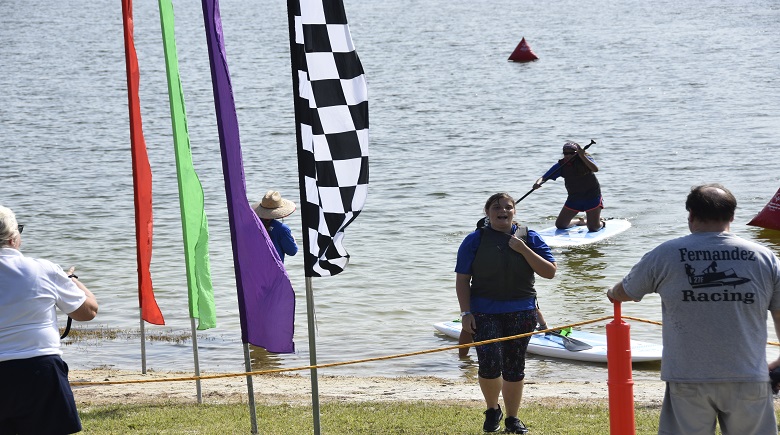 The Polk County Lake Riders team had exciting success at this year's event. Kami Rickert, owner of Paddleboard Winter Haven and Polk County Lake Riders coach, was thrilled with the turnout of the event and with her team's performance.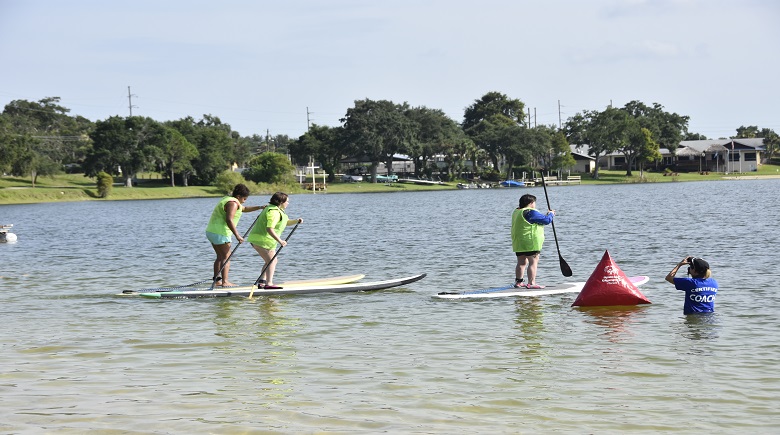 Individual ribbon awards:
Victoria Fink: second place
Matthew McDonald: first place
Lizzy Collazo: first place
Greg Ortt: first place
The Relay Team of Victoria, Ashlyn and Matthew won first place as well.
Six counties represented this year's races: Citrus County, Hernando County, Hillsborough County, Pasco County, Pinellas County and Polk County. There were 13 races with 45-50 competitors.
"It was really exciting for all of our coaches who have been with some of these athletes for more than one season to watch their progress," Rickert said. "To have our athletes and the success they had on Saturday was just overwhelmingly positive because they have worked so hard. You could see on their faces the excitement of doing well and reaching goals. It really could not have been a more perfect day for our team and for the event as a whole."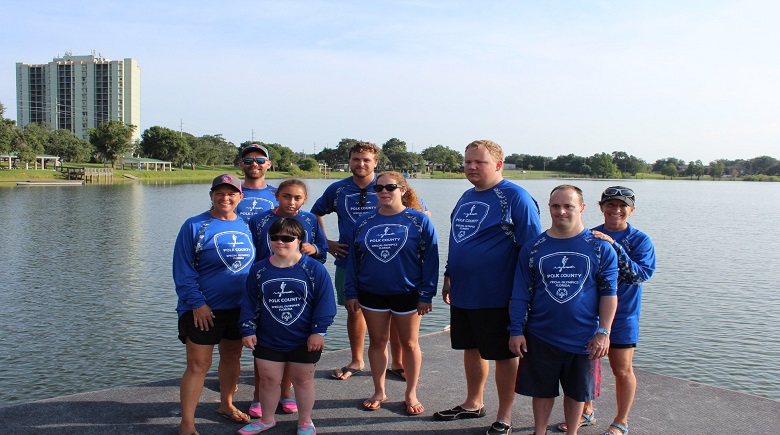 photo provided by Special Olympics Florida – Polk County Stand Up Paddleboarding
Following the standup paddleboard races, lunch was provided to athletes, volunteers and coaches. They were served sandwiches from Publix and salads were offered as an alternative meal. Tanners Lakeside Restaurant and Bar was also at the event serving refreshments and hotdogs.
"Thank you to Tanners Lakeside Restaurant for supporting our event and providing refreshments," Rickert said. She added, "They really do a lot of local charity stuff."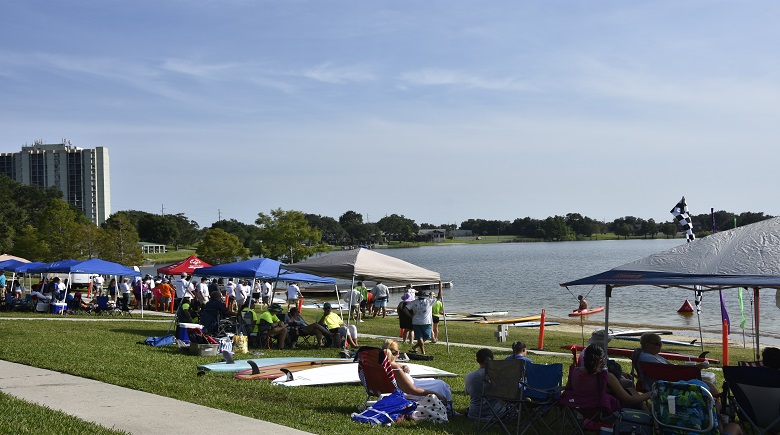 To learn more about the Polk County Lake Riders, visit their website:
https://www.paddleboardwinterhaven.com
Phone:
863-845-5307
For those who have an athlete interested in Special Olympics paddle boarding, the season starts in May. Contact Paddleboard Winter Haven for more details and be sure to keep an eye out for information on next year's SUP event.