Greater Winter Haven Youth Baseball Rookie B All Star Team Goes to State
By Allison Williams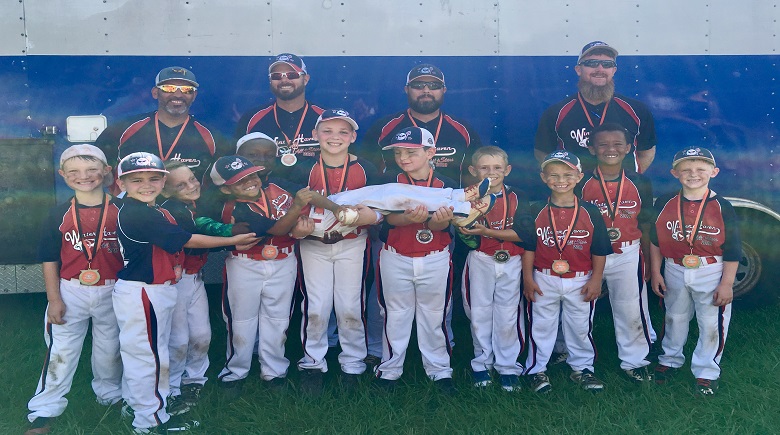 Last weekend, the young, talented players of the Winter Haven Youth Baseball Rookie team had an unforgettable weekend, as they earned their spot in the State Championship Tournament.
This tight knit team has been plying ball together since they were in the T-Ball league and this is the second year they have earned their way to States.
How the Team Got There
Last weekend was the four-day long State Baseball Qualifiers weekend. Marielys Mujica, Team Mom, described the weekend event as very busy!
"Play ball, hot, swim, rain, delay, play ball, hot, lightening delay, clear area, sit in car, play ball, swim, 2 hour weather delay, play ball…well, you get it!"
The eventful weekend was well worth the wait. The fourth game of the series was the deciding game on which team would move forward to the State Championship Tournament. The game was played last weekend on Father's Day.
Making it to States was looking tough, when Winter Haven was down in the ballgame 6-1. This was the turning point for these young players. The team got in their groove with some runners on base with back-to-back hits. A run here and there came in, closing the 6-1 gap.
Thatcher Emberton for Winter Haven knocked one into center field, with two more runs coming in. This brought the game to 6-6, with Emberton on third base.
To add to the tension and excitement of the game, Berto Gonzalez of Winter Haven stepped up to the plate with two outs. He bunted and knocked Emberton home. Winter Haven won the game 7-6.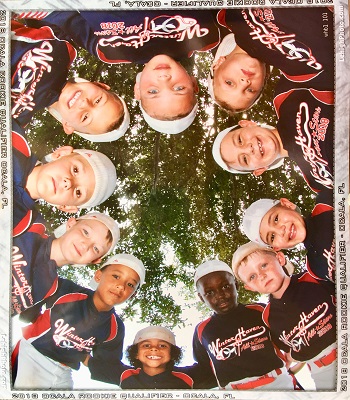 Getting to State
The Greater Winter Haven Youth Baseball Rookie B All Star Team will be heading down to Palm Beach Gardens, Florida for the State Championship Tournament.
The tournament will be June 28- July 1. With traveling comes expenses. The team is looking for support from the local community to help them get there. They will be in need of funds for hotel accommodations, and will have other travel costs including a tournament entry fee.
Please consider coming out to support this team Sunday, as they host a carwash to raise funds for the upcoming trip.
The carwash will be taking place this Sunday, June 24 at Advance Auto Parts:
99 US-17
Eloise, FL 33880
Time: 1:00 p.m. – 4:00 p.m.
Mujica is doing all that she can to spread the word for her team.
"For personal donations, they can call me 610-390-3843 or email [email protected] or [email protected]