*** LOCATED SAFE ***
Mr. Lee, who was missing from Lions Park in Winter Haven since yesterday at 2 p.m. has been located safe.
Thank you to all who assisted in locating him.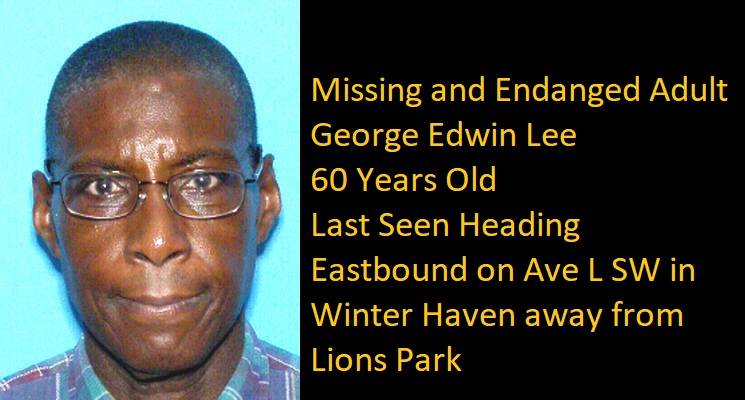 ** MISSING AND ENDANGERED ADULT **
60 year-old George Edwin Lee was with a weekly group event at Lions Park on 6-18-18. At approximately 2:05, he walked eastbound on Ave. L SW away from the park. He has not been seen since. Lee is diagnosed with schizophrenia, is bipolar, has high blood pressure and diabetes. He doesn't have any medications with him.
Lee was last seen wearing a brown plaid shirt, blue jeans and sneakers. Anyone with information on his whereabouts is asked to call 9-1-1 immediately.