The body of a 34-year-old man who was last seen in a boat on Scott Lake in Lakeland, at around 2:40 a.m. Monday, June 18, 2018, has been recovered by the Polk County Sheriff's Office.
The man, identified as Charles Stewart, 13772 E. Myrtle St. Lakeland, was reported missing by his girlfriend, Shaleen Mathews, 40, of 1625 Columbia St., Lakeland.
According to Mathews, the two-person kayak they were in began taking on water, and capsized. They did not take life-jackets with them on the kayak, and Mathews said there had been an unknown amount of alcohol consumption.
The PCSO Dive Team was assisted in the search by Florida Fish and Wildlife Conservation Commission (FWC), PCSO's and Aerial Response Team. The body was located at about 2:20 p.m., approximately 150 yards from the dock, in ten feet of water.
"Sometimes these type of searches can take a few days. Our divers, along with other teams and FWC did a great job in finding Mr. Stewart's body, but it's not the ending we had hoped for." – Grady Judd, Sheriff. 
There were no signs of trauma, and the body has been sent to the Medical Examiner's Office for an autopsy. 
The investigation is ongoing.
Polk County Sheriff's Office is Conducting a Missing Person Searh on Scott Lake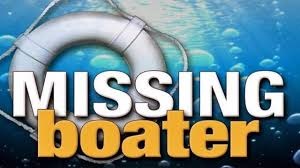 The missing person deputies are currently searching for in and around Scott Lake in Lakeland has been identified as 34-year-old Charles Stewart (B/M, 5-10, 165lbs, last seen wearing a white tank top and white shorts) of Lakeland. He was last seen on a boat on Scott Lake early this morning. His boat has been found on the lake, but deputies continue to search for him at this time.
We will release more information as it becomes available.