Leadership Lake Wales Graduates Class 22
by James Coulter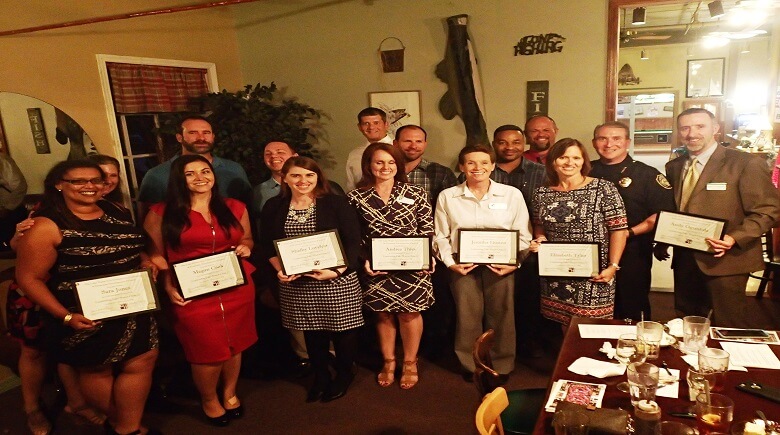 Fourteen participants graduated as part of the 22nd Class of the Leadership Lake Wales Program on Thursday.
The graduation ceremony was hosted at The Crooked Bass Grill & Tavern, where participants received their diplomas and mingled with family, friends, alumni, and their fellow graduates.
Founded in 1996, Leadership Lake Wales is a program hosted by Lake Wales Area Chamber of Commerce and the Economic Development Council to help instill leadership skills and a sense of community among local business owners and residents.
Through their program, Leadership Lake Wales helps better acquaint its participants with their community through tours and field trips to many local businesses and industries.
Jolee Martin of MultiAxis Manufacturing, as the class coordinator for this year's program, recalled the many highlights of their program that year, which included visits to the fire department and police station, as well as other businesses.
For her and the other participants, it allowed them a fresh glimpse of a community where many of them had lived there their whole lives.
"I can't tell you how many comments took place from people who have lived here their whole life and did not realize the things that are in in their backyards," Martin said.
Through their tours of the community, not only did they discover places they've never been to before, but also witnessed how the community takes care of their own through such services as the Lake Wales Care Center and Victory Ridge Academy.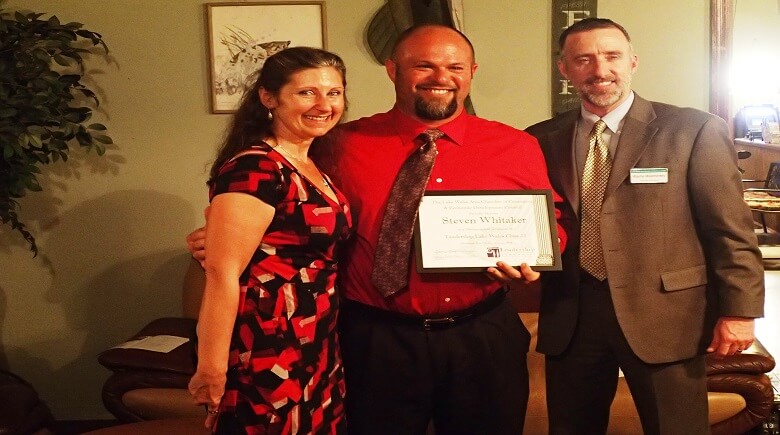 "Lake Wales is one of the most giving towns I have ever lived in," she said. "How many towns can show the community how well they take care of people?"
Most impressive of all was how this year's class was able to form a camaraderie among each other to help accomplish their goals, a quality that Martin expects to take them far within the future.
"One of the biggest things…in business and in life, is your willingness to listen and communicate, and what that means…as a community," she said. "I have a feeling that those relationships will grow well beyond Leadership Lakes Wales."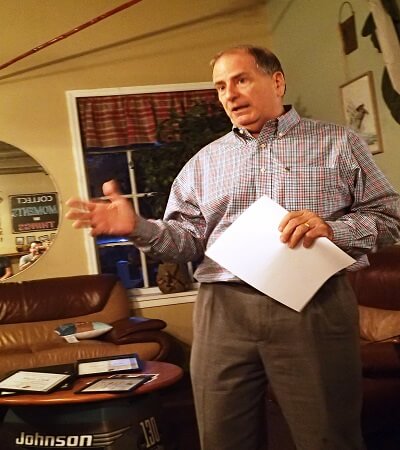 Jim Weaver, International Chairman for the Breakfast Rotary Club, served as the guest speaker that evening, as he offered words of wisdom about being a good leader.
Weaver spoke from experience as a respected leader within the Rotary Club, as his humanitarian trips to Honduras has garnered him many recognitions, including Rotary District Service Award and The Humanitarian of the Year.
Along with sharing several memorable quotes from respected figures such as Mahatma Gandhi and Amelia Earhart, he shared a story about how the local rotary managed to accomplish a major feat by planting 51 live oaks along the shores of Lake Wailes Park.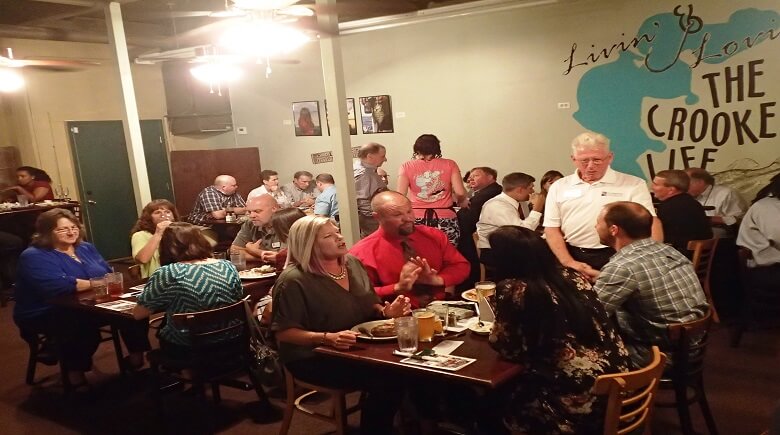 "A leader is someone who sees something that needs to be changed and has other people to help get it done," he said.
The graduates for this year's program were as follows:
David Barker, Florida's Natural Growers
Megan Cook, Citizen's Bank and Trust
Gregory Hall, Lake Wales Medical Center
Jennifer Hutson, Lake Wales Medical Center
Sara Jones, Green & Gold Foundation
Brian Kistner, Lake Wales Care Center
Shelby Loveless, James M. Weaver, PA
Andy Oguntola, Polk State College
Andrea Thies, Warner University
Elizabeth Tyler, Babson Park Elementary School
Chris Velasquez, Lake Wales Police Department
Brian Vogel, Legacy Real Estate Center
Steven Whitaker, Victory Ridge Academy
Ivory Wilson, Green & Gold Foundation