Rockin On The River Rocks The River For Fourth Straight Year
by James Coulter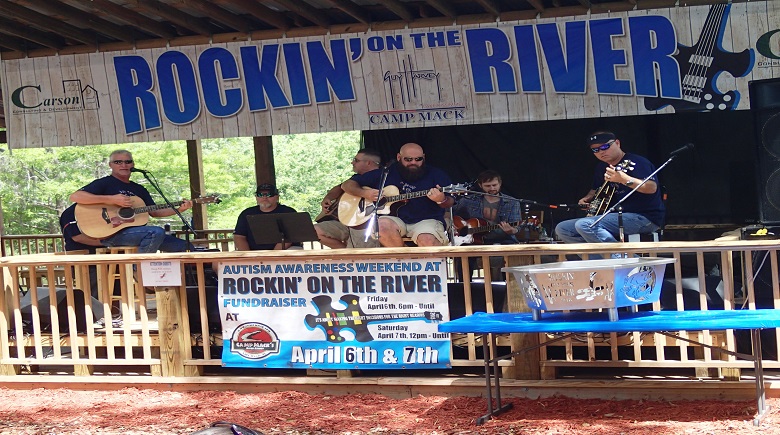 The 4th Annual Rockin on the River had many sights to behold over the weekend: Spanish moss dangling from the forest canopy, cyan waters rippling from the wake of passing airboats, the spectrum of motorcycles pulling in from the poker run.
Perhaps the most interesting sight was that of a bright yellow school bus parked at the front of the event with the banners of its school, Victory Ridge Academy, waving in the afternoon wind.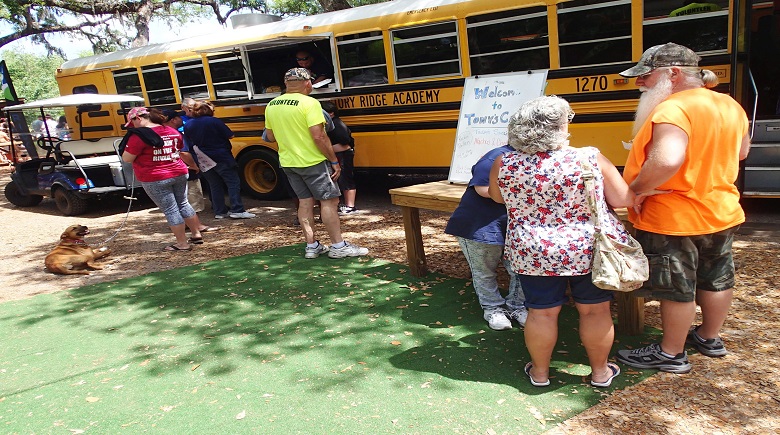 This was no ordinary bus. This was actually a bus converted into a food truck, Tony's Cafe, as part of the school's culinary program that helps students learn food preparation and job skills.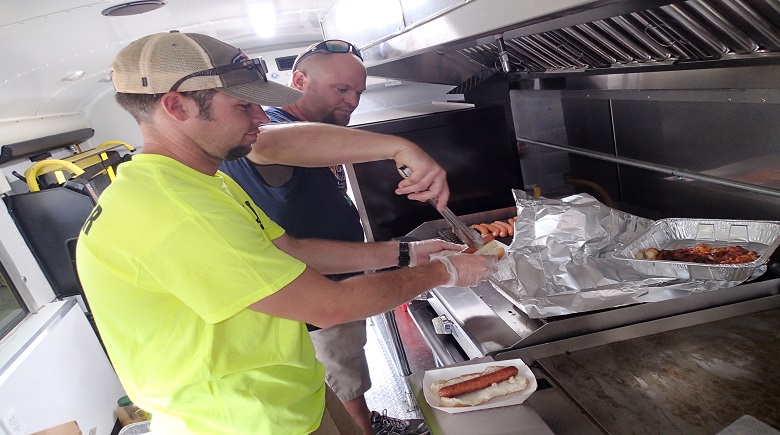 Rockin on the River served as the food truck's inaugural launch, and though it initially experienced some technical difficulties with power and utilities, the truck managed to experience a great start.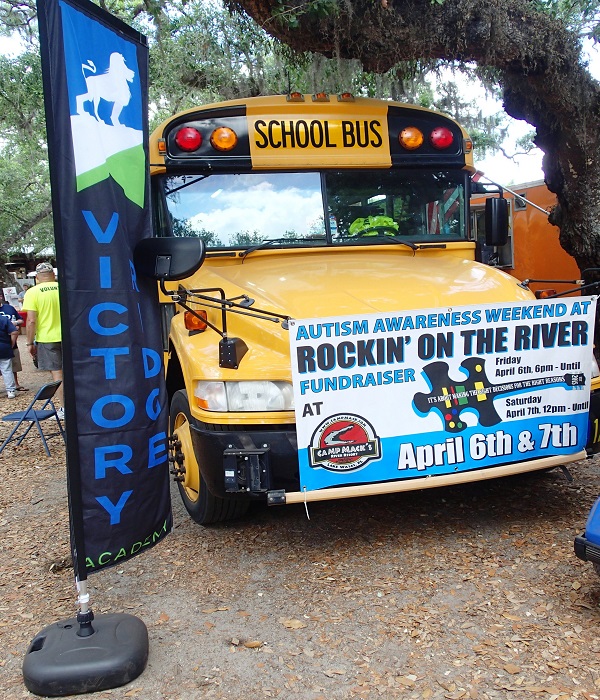 Despite issues with the generator and cords, which prevented it from having power until 9:30pm on Friday, the truck managed to jump start the program by selling plenty of nachos and hot dogs.
"Whether we sell a lot of food today or not, it is all about this bus being here so people can see what their dollars go to help the kids," said Steve Whittaker, Director of Educational Leadership.
More than simply selling food to hungry concert attendees, the bus served as an opportunity for the school to share its mission with other people and to show them what they have to offer.
As such, the bus managed to attract many potential families and students, many of whom were interested in what the school for special needs students had to offer them.
One local resident, a cook who runs one of the food stands at Camp Mack River Resort, even volunteered to visit the school and teach the students the tricks of his trade, Whittaker said.
"People who have never seen us before or know anything about us can know what we are doing," he said. "It is a great visual way to show how we are helping our kids."
Rockin on the River is the annual fundraiser hosted at Camp Mack River Resort in Lake Wales which serves to raise funds and awareness for Autism and other special needs.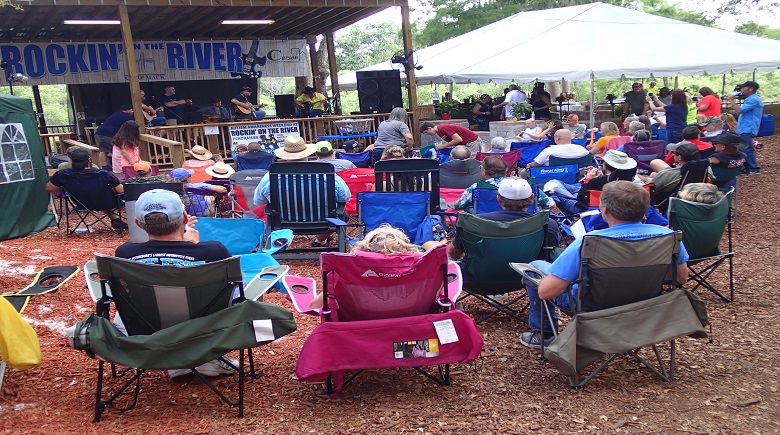 Proceeds from the event go towards many local benefactors, including Victory Ridge Academy, a Lake Wales school that serves the educational and therapeutic needs of special needs students.
Since starting five years ago, the event has only grown bigger and better with more attendees, live bands, and especially donations and sponsors.
Such success has been prompted by word-of-mouth, with people not only sharing the fun and festivities of the event, but also the good causes that it helps to raise funds and awareness for, explained John Straughn, Event Founder and Head Chairman.
"We have people in good spirits and raising money for a good cause," he said. "All our volunteers have helped it make a clean family fun event with good music and good food."
Recently, the event's venue, Camp Mack, entered into a licensed agreement with Guy Harvey Outpost to help provide branding and marketing, especially through sportsman and bass fishing opportunities and events.
Mark Ellert, President of Guy Harvey Outpost, was especially pleased by Rockin on the River, both because of the food and festivities, as well as the overall opportunity to raise awareness for Autism and other special needs.
"It is a fabulous opportunity to bring people together for a great cause," he said. "There are so many people involved in the festival…so it has been a success."
The two-day long event drew in attendees by the hundreds over the weekend with it live music, festivities, and food, the latter of which was provided by many local vendors such as Idle Zone, Rick's BBQ, and Kick Yo Butts BBQ.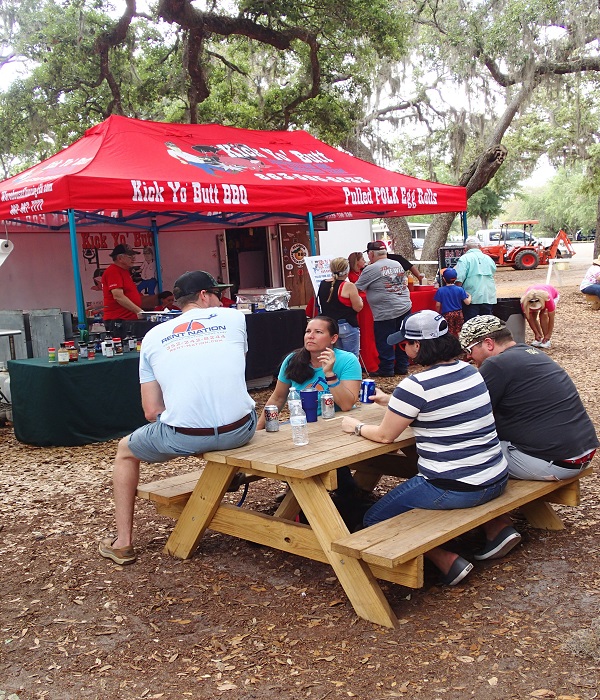 Bracken Smith has been kicking butts with Kick Yo Butts BBQ since 2009, with his pulled pork egg rolls and other unique food items garnering his team with countless awards.
Having received so much of his success from the local community, he only sees fit to give back to the community by helping out with event such as this, especially since a few of his team members have family with Autism.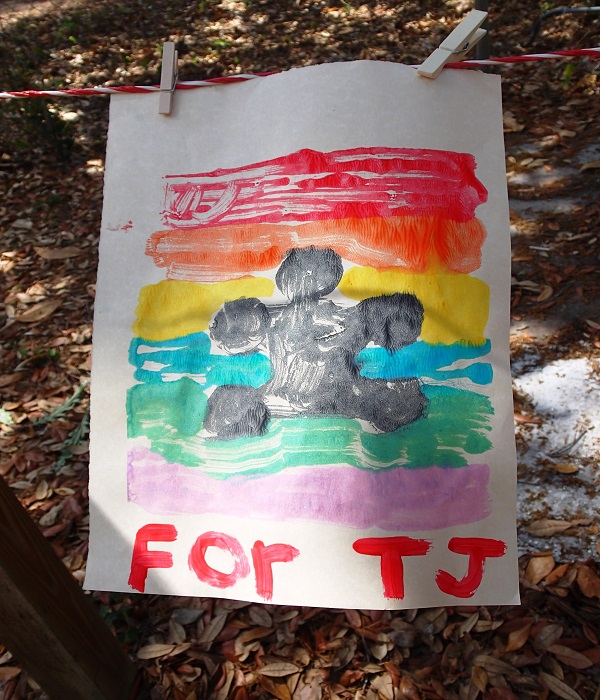 "This is a chance to give back," he said. "It is about the reaction that we get from people, a lot of food donated to a good cause."