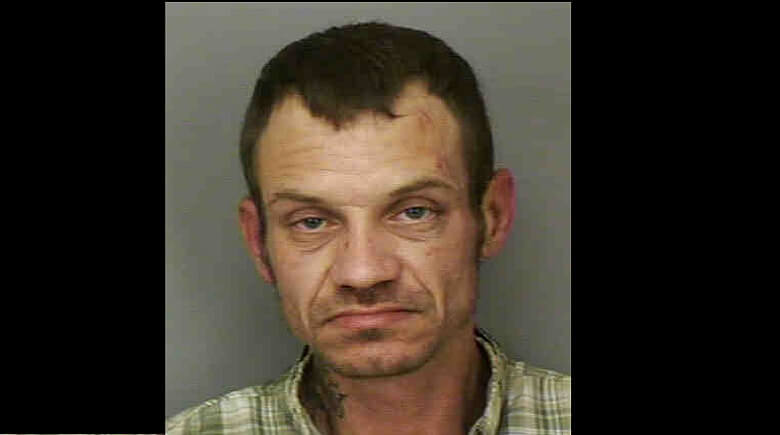 PCSO Release:
A Polk County Sheriff's deputy was forced to shoot a Lakeland suspect on Monday afternoon, March 5, 2018, after the suspect fled a traffic stop, and threatened the deputy with a knife. The suspect, identified as 44-year-old Ryan L. Smith, succumbed to his injuries at the Lakeland Regional Health Medical Center.
He has an extensive criminal history, consisting of 22 felony charges, 25 misdemeanor charges, and five incarcerations in prison.
Preliminary information so far is as follows:
Deputies were patrolling southwest of Lakeland due to recent burglaries, when one of the deputies noticed Smith's Nissan Altima driving recklessly in the area of Hatcher Road and Ridge Road, at around 2:15 p.m., and conducted a traffic stop on the vehicle. Smith initially acted as if he was going to pull over, but then apparently changed his mind. He eventually stopped his car off of Spring Lane, and fled from the vehicle on foot. Deputies pursued Smith to a nearby swamp.
As deputies approached closer to where Smith was concealed in some brush in the swamp he emerged with a knife in one hand, his shirt in the other, and lacerations on his neck. Deputies ordered Smith to drop the knife, but he refused, yelling out, "Shoot me, shoot me!" He fled again, running north, across Government Road, and into the back yard of a residence on Presidential Lane, where he tried to hide in a shed. As deputies got closer, Smith ran from the shed, and jumped over a chain link fence. As a deputy jumped over the fence behind Smith, the deputy continued ordering Smith to stop and drop the knife. Smith, who had several directions he could go, began running directly at the deputy while brandishing the knife in a threatening manor, forcing the deputy to shoot him.
With the threat stopped, the deputy immediately began life-saving measures on Smith, and requested EMS to respond. Smith was taken to a local hospital where he succumbed to his injuries.
"Once again, we have a suspect who had an easy opportunity to put down a weapon, but instead he threatened our deputy with a knife. Our deputy took the proper action to protect himself." – Grady Judd, Sheriff
Deputies discovered what appeared to be methamphetamine, marijuana, and the synthetic marijuana inside Smith's car.
The deputy who shot Smith is Sergeant Eric Daniel, a supervisor in the Southwest District, who has been a deputy with the Polk County Sheriff's Office for over eleven years.
There are four ongoing investigations: A death investigation by the PCSO Bureau of Criminal Investigations; an internal investigation by the PCSO Administrative Investigations Unit; an autopsy by the Medical Examiner; and the State Attorney's Office, who was on-scene and will also review all of these investigations once they are completed.