Paws and Perches Animal Hospital Hosts a Fun-Filled Open House
By Allison Williams
Paws and Perches Animal Hospital in Lake Wales hosted an open house Saturday and invited the community to come out and celebrate with food, a prize raffle, contests, facility tours and other giveaways. The first 100 guests were given free t-shirts to take home.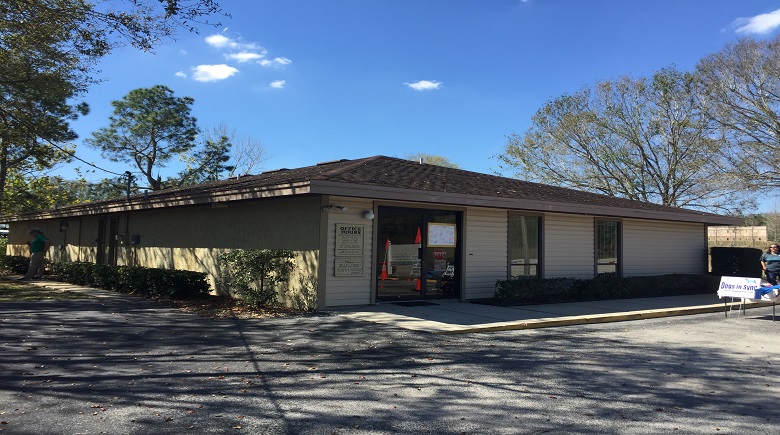 Dr. Ashley V. Lab took over the practice in 2012. Guests were invited into the facility for a tour. They were given BINGO sheets and had their cards stamped at each stop on the visit. Stops on the tour included the pharmacy, lab, surgery room, dentistry room, bathing area, boarding area and the Paws Protection Plan booth.
Once guests finished the tour, they made their way over to the prize table to enter into the prize raffle. Three tickets were given out to each guest who completed the tour and guests received additional raffle entries for liking the Paws and Perches Animal Hospital page and checking into the event on Facebook.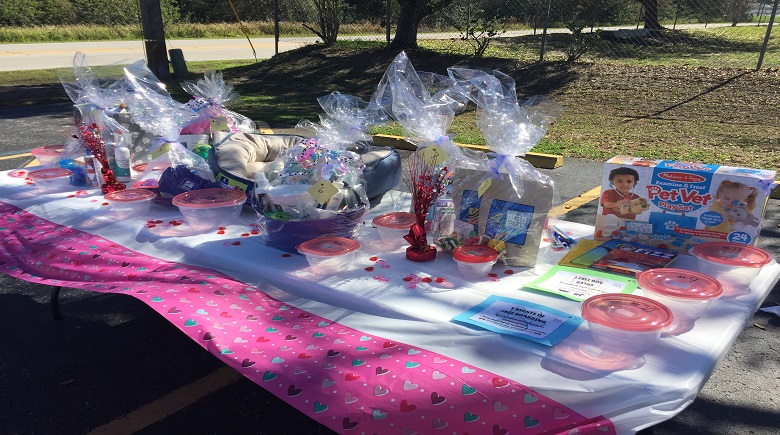 Paige Baden is a technician at the animal hospital. She was in charge of the lab station on the BINGO facility tour.
Baden has been working for Dr. Lab for two years. She shared more about what Paws and Perches Animal Hospital provides for the public. "We do annuals, routine vaccines, dentals, growth removals and surgeries," Baden said. "I love working here because as a technician, there is something different every day. Every day I come to work, I never know what I'm going to get."
Since Dr. Lab is known for treating many species of animals including wildlife, Baden added that some of the animals Dr. Lab has treated are eagles, sandhill cranes and turtles. Not knowing what will walk in the door next keeps Baden's job exciting.
Karla Scobie, a close family friend attended the event to support Dr. Lab. "I've known her all her life," Scobie said. "Besides being a good vet, she has a very loving, kind, giving personality."
A tent was set up just outside of the building for Safe Haven Wildlife Rehabilitation. Founded in 2007, they specialize in small animals, including rabbits, opossums and squirrels. Maisy the duck made an appearance at the event along with Elsa, a 5-year-old eastern gray squirrel and a 1.5-week-old baby eastern gray squirrel.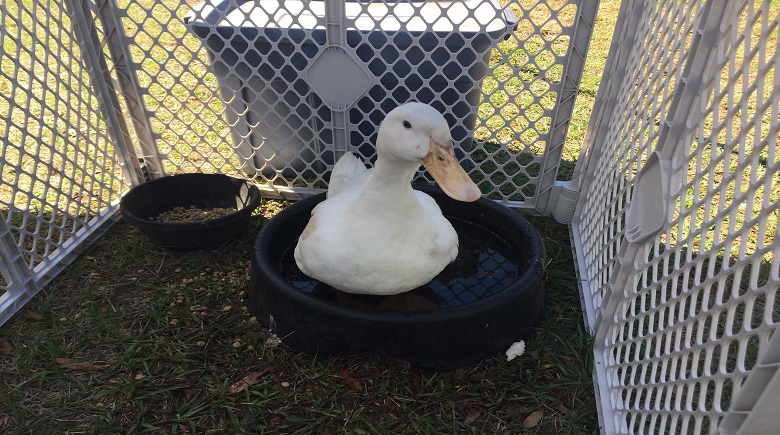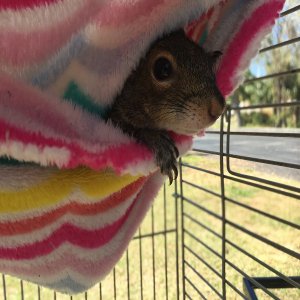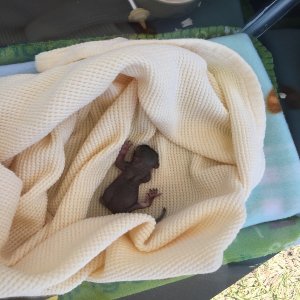 Kathy Lamb, owner of the Safe Haven Wildlife Rehabilitation program keeps some of the animals in her home. "We have an extra room in our house that I made into a nursery," Lamb said. "Elsa is a lifetime resident."
Lamb loves what she does. "It's my calling," Lamb said. "I think it's where I'm supposed to be."
On the other side of the facility, a bounce house was set up for children to enjoy. They also had the opportunity to get their faces painted. A Free Puppy Kisses booth was set up as well, which was quite popular with the children.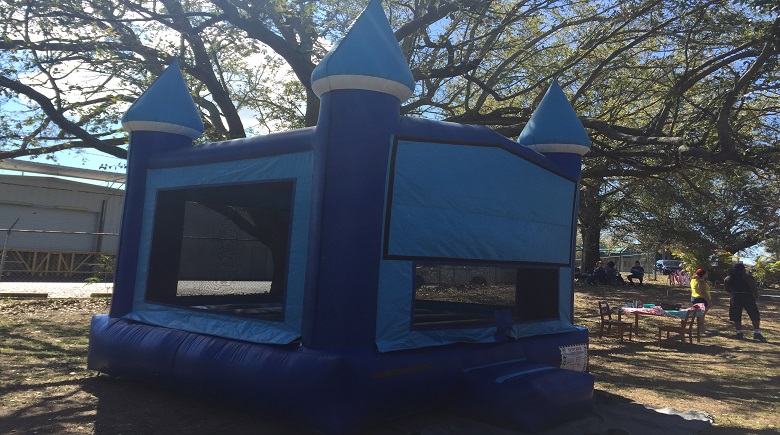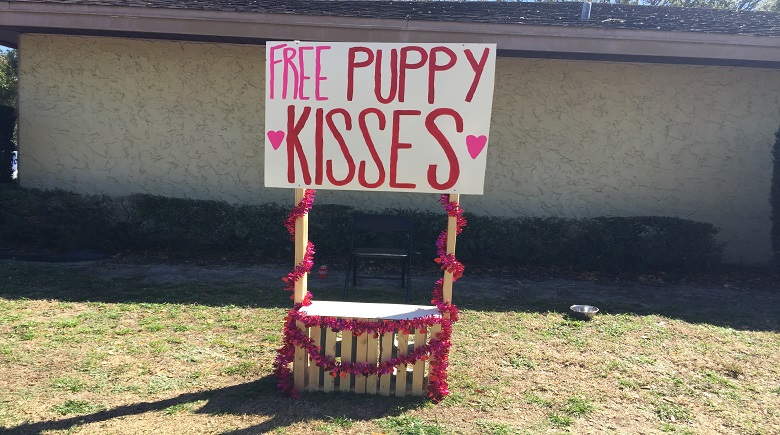 Set up next to the bounce house was an obstacle course. Animals present at the event were encouraged to enter into contests to win awards and treats. Prizes were administered to the best dressed pet, pet with the best trick and fastest pet on the obstacle course.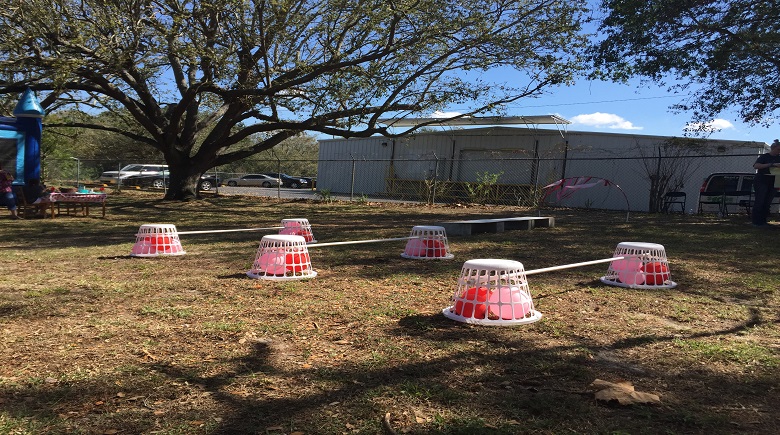 To close out the open house, a special performance took place by Dogs in Sync. Bob Sokoloskis is the instructor of this volunteer group. He trains dogs with obedience exercise to music and the dogs and their owners perform in front of audiences.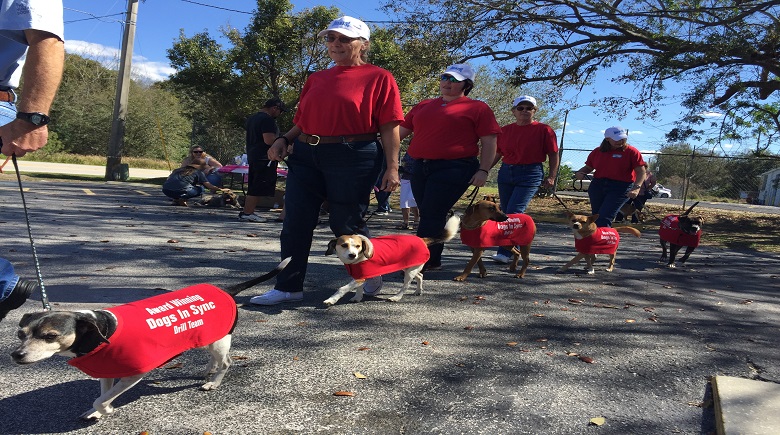 Paws and Perches Animal Hospital is located at 755 W Central Ave, Lake Wales, Florida 33853.
Phone:
(863) 676-6176
Website: