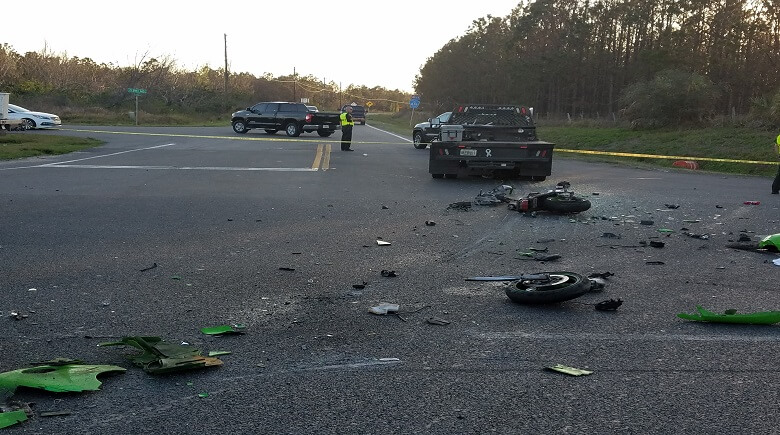 A motorcyclist was killed Wednesday, February 14, 2018, at about 4:45 p.m., in a two-vehicle crash on SR 60 West in Mulberry, and the Polk County Sheriff's diverted traffic for four hours during the investigation.
According to the preliminary investigation, 43-year old Terrence Slater from Plant City, was driving a green 1996 Kawasaki motorcycle westbound on Hwy 60 West, at a high-rate of speed. An eastbound 2016 Ford F350 flatbed truck, being driven by 31-year old Matthew Devera of Plant City, was attempting to make a left-turn onto Nichols Road, and Slater's motorcycle struck passenger-side door of Devera's Ford, ejecting him from the bike. Slater was pronounced deceased at the scene, and his next of kin was notified.
At the time of the crash, Slater was wearing a helmet and Devera was wearing his seatbelt.
The investigation is ongoing.