Central Florida Health Expo Promotes Healthy Living
by James Coulter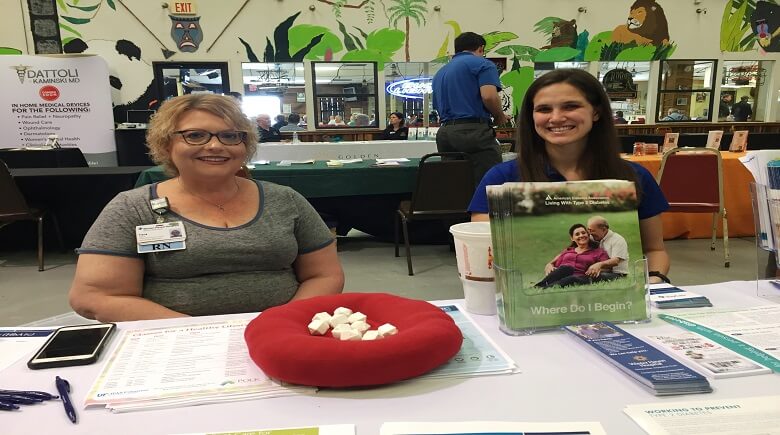 More than a month has passed since the New Year started, and yet it's never too late to get started on your New Year's resolution, especially if it's for your health.
Whether your New Year's resolution is to lose weight, lower your cholesterol, or become more active through exercise, now is always a good time to get started improving your overall health.
Polk County residents seeking to better their health were able to find information on such healthy living during the Central Florida Health Expo last Saturday in Auburndale.
Hosted by the Central Florida Media Group within the International Market World Flea and Farmers Market, this annual event allowed attendees to view more than a dozen vendors promoting local healthcare services.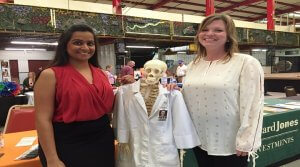 Winter Haven Hospital was one such service, as their representatives promoted the hospital's Center for Behavioral Health and its mental health services including group counseling and psychiatric medication.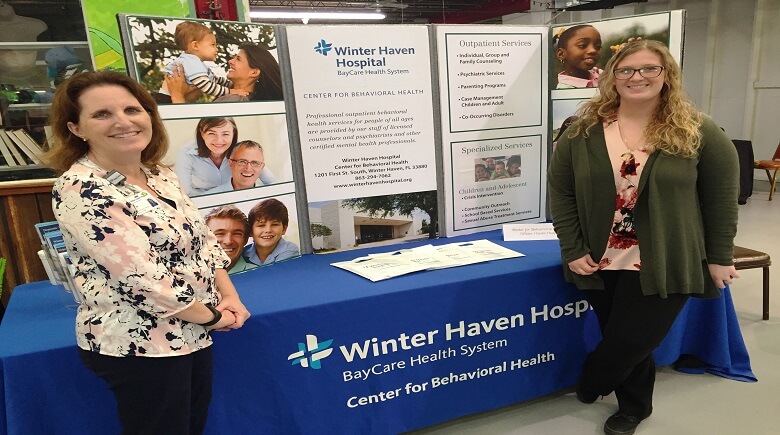 More than 100 people visited the booth during the event to inquire about the services, with many attendees learning about the center for the very first time, explained Claire Rice, Licensed Program Coordinator.
"We want to let people know that our services are here, and see if they have any questions about what we do," she said. "We would hope that if we could help somebody, we most certainly would."
For many vendors such as Jeff Russell, CEO of DNK Brands, the event allowed them the opportunity to spread awareness of their services to potential clients.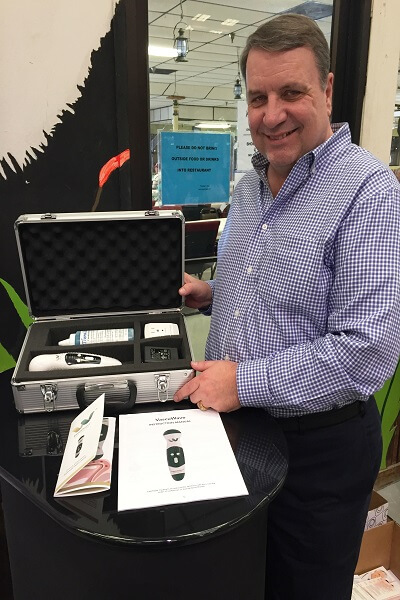 Russell promoted many home-use medical devices offered by his organization, including a medical device for treating erectile dysfunction, which he claimed had a 70 percent effectiveness rate.
While the event had a larger turnout in the morning than in the evening, any exposure during the event, great or small, proved beneficial to vendors such as himself.
"The expo is not a matter of numbers, it is what you leave with as a business," he said. "I do not measure it in number of money raised today, I measure it in exposure, and for that reason, we have done a good job."
While the event has been previously hosted five other times, for many vendors this was their first time, as was the case with Spine Institute of Central Florida.
Laura Johnson, Marketing Coordinator for the Institute, considered the turnout decent, as it allowed her the opportunity to share the services for their orthopedic clinic and spa practice.
Another first-time vendor, Tara Fleeman, Outpatient Diabetes Educational Coordinator of BayCare, was likewise impressed with the turnout.
"I thought it was great, we had a lot of patients interested in what we had to offer for our diabetes program," she said. "I did not know what to expect when I came here, so it exceeded my expectations."
This year's event was the fifth health expo event hosted by the Central Florida Media Group (CFMG), which previously hosted two similar events last year.
Each event draws in approximately 1,200 visitors to the marketplace, said David Kiessling, CFMG Advertising Account Executive.
Attendance for this year's event peaked in the morning hours and eventually waned during the afternoon until the event concluded around 3 p.m., with many of the vendors having cleared out much earlier by noon, Kiessling said.
As with previous events, many attendees arrived from local senior citizen living facilities, with many of the residents seeking information and education about healthier living, he explained.
"It was really good this morning," he said. "We had a really nice day. In February, we get more winter visitors, so attendance-wise it was one of our better events. We are always looking at ways to improve."