PCSO Arrests Courier For Leaving The Scene Of a Crash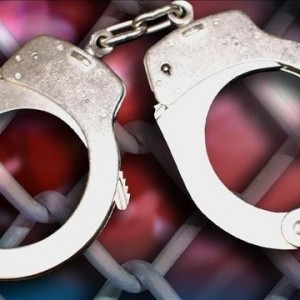 On Wednesday, January 17, 2018, Polk County Sheriff's Office deputies arrested 20-year-old Jaquarius Collins for leaving the scene of a crash involving property damage (M2) and leaving the scene of a crash with unattended property (M2).
Collins was employed as a PCSO civilian member during the time of the crash. Collins was driving an agency van, a 2002 Ford F150 Econoline van, in the parking lot of the Central County Jail when he struck another agency car, a parked 2012 Chevrolet Impala, and left the scene.
According to the affidavit, witnesses told deputies that they saw a Sheriff's Office van pull into a parking space at the Central County Jail located at 2390 Bob Phillips Road in Bartow, and hit the Impala. Witnesses saw Collins walk around his van and the car to check for damage. Shortly after Collins went inside to deliver mail, he went back into his vehicle and left.
Collins admitted to deputies that he did hit the car while he was trying to park the van and that he decided not to report it. He told deputies that he was involved in a vehicle crash approximately two weeks prior driving an agency van and was afraid he would be disciplined for this crash.
"We hold our employees accountable for their actions. If Collins would have been honest and reported the incident instead of leaving the scene without notifying his supervisors, he wouldn't have been charged." Grady Judd, Sheriff
Collins resigned from the Polk County Sheriff's Office on January 17, 2018.
Collins was booked into the Polk County Jail on the above charges.